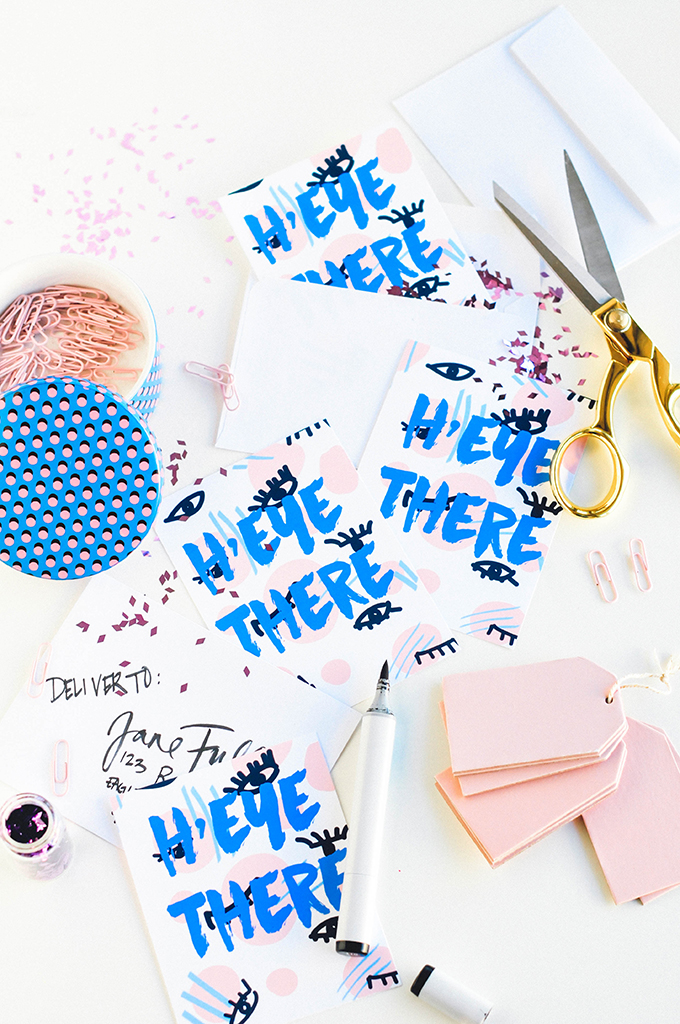 Who DOESN'T like snail mail? Few things make me happier than when I open up my mailbox and see a surprise from a friend waiting there for me. These printable valentines are a great surprise to mail to your pals or the one you have your eye on. Get it? h….EYE there? It's too easy. Go ahead and print these babies out and mail them too all your guy-pals, gal-pals, and straight up honeys. They're free. Because eyes are everywhere. Because eye care. I mean, I care.
What you need to make these printable valentines:
printable valentine design (available at the bottom of the post!)
confetti or glitter
envelopes (included in the Avery post card package)
The post cards come 4 to a page and they're the perfect little size that's jam-packed with a bunch of cuteness.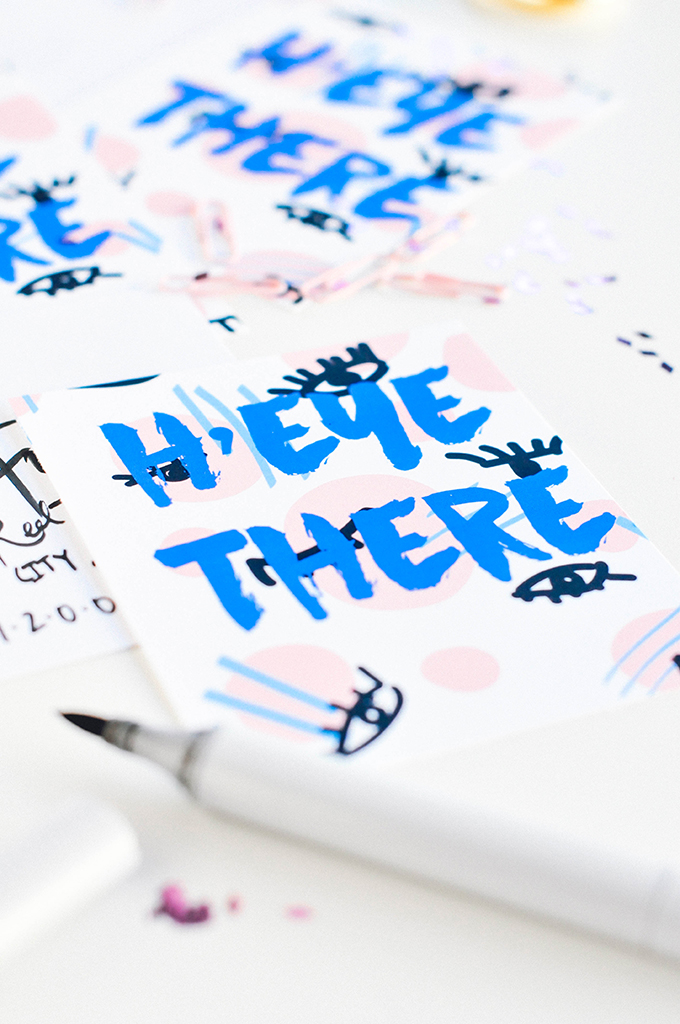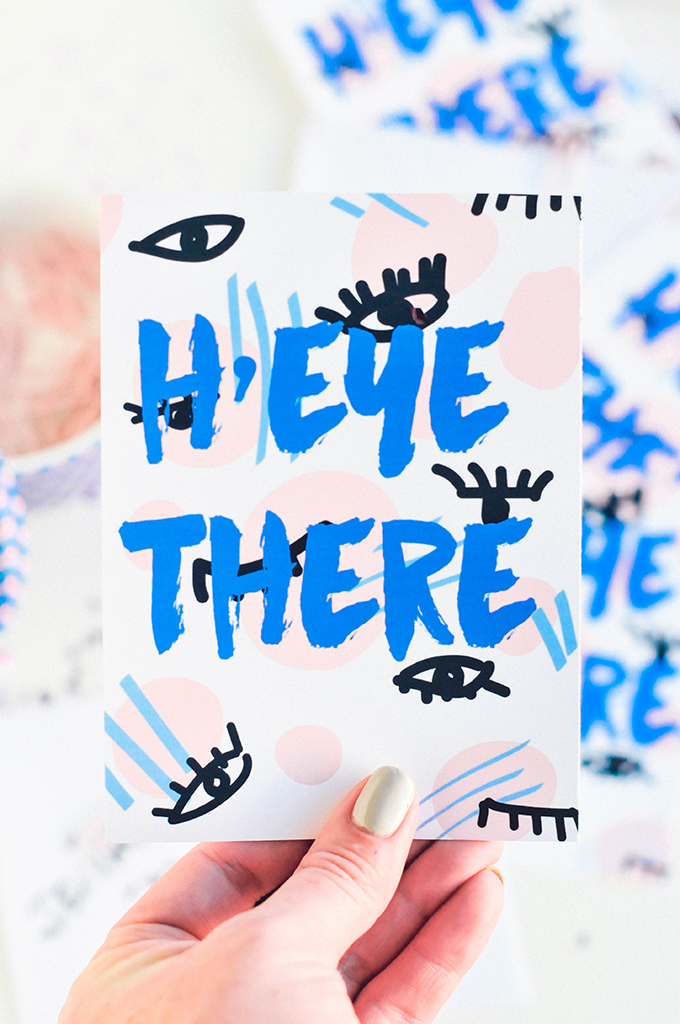 Fill the envelopes with confetti, write your friends' names on them, and take those suckers to the post office! Bonus: They work anytime of the year, because you can always say, "hello". You should probably send one of these to me. I love a good salutation.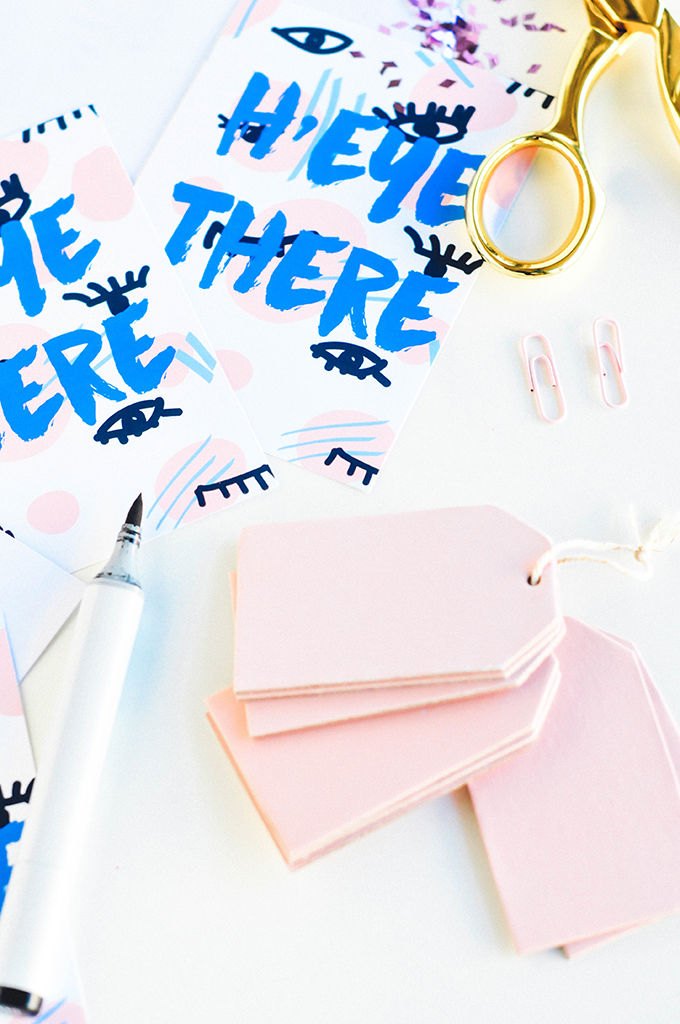 You can edit the front and back of the post cards in Avery Design & Print Online so type up a little note for your pals and just flip over the sheet after printing the front, and run the printer through again!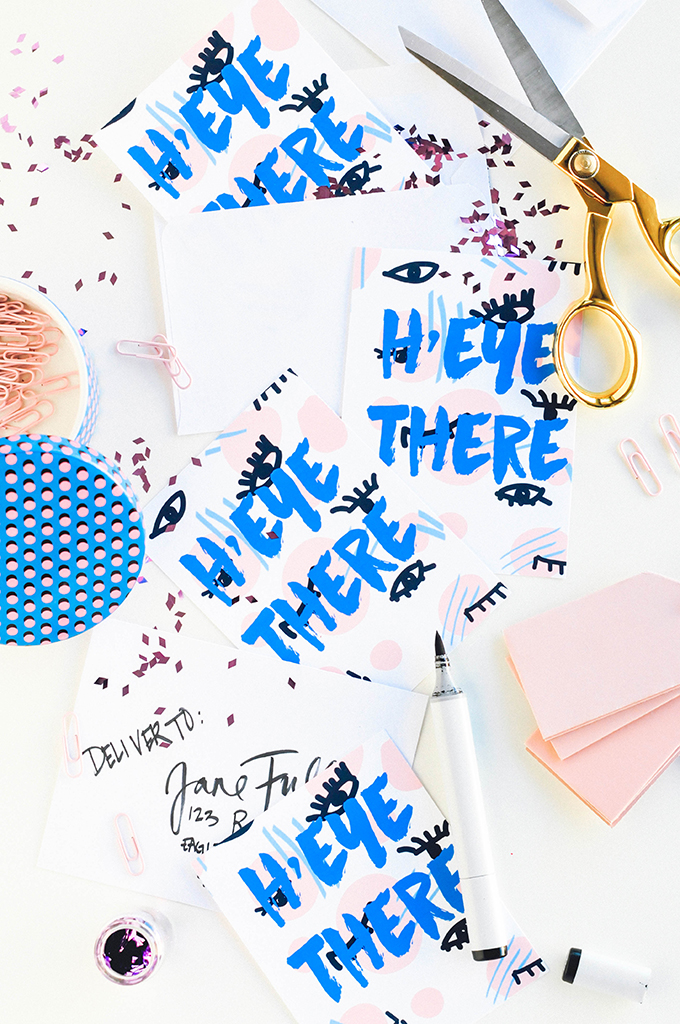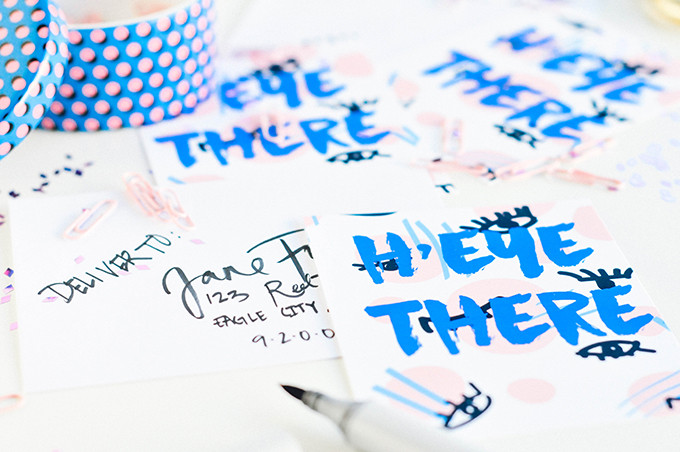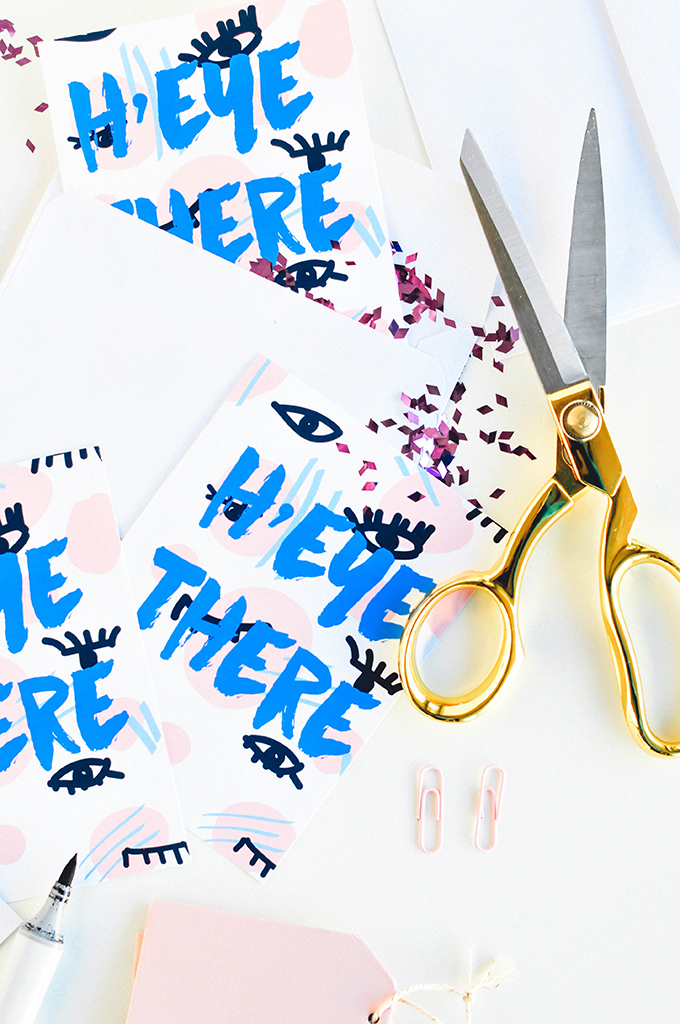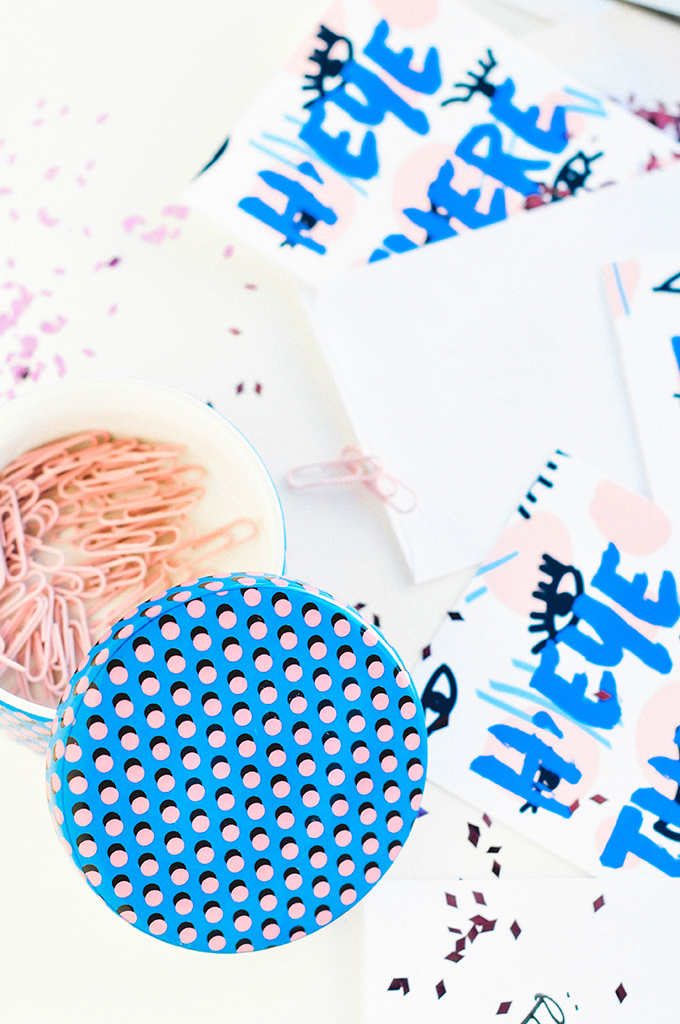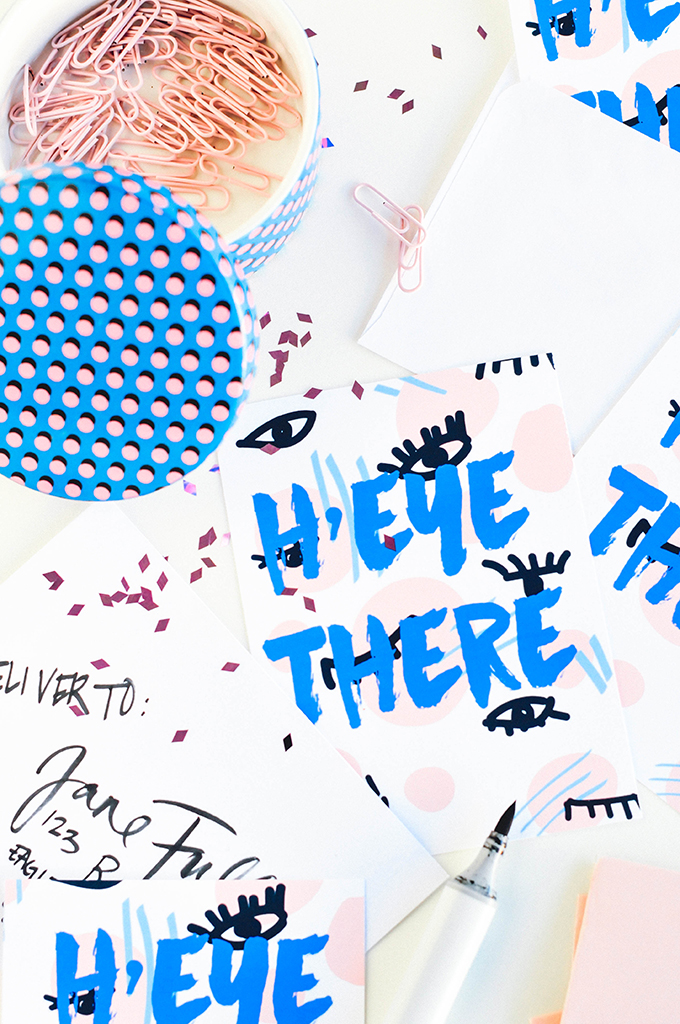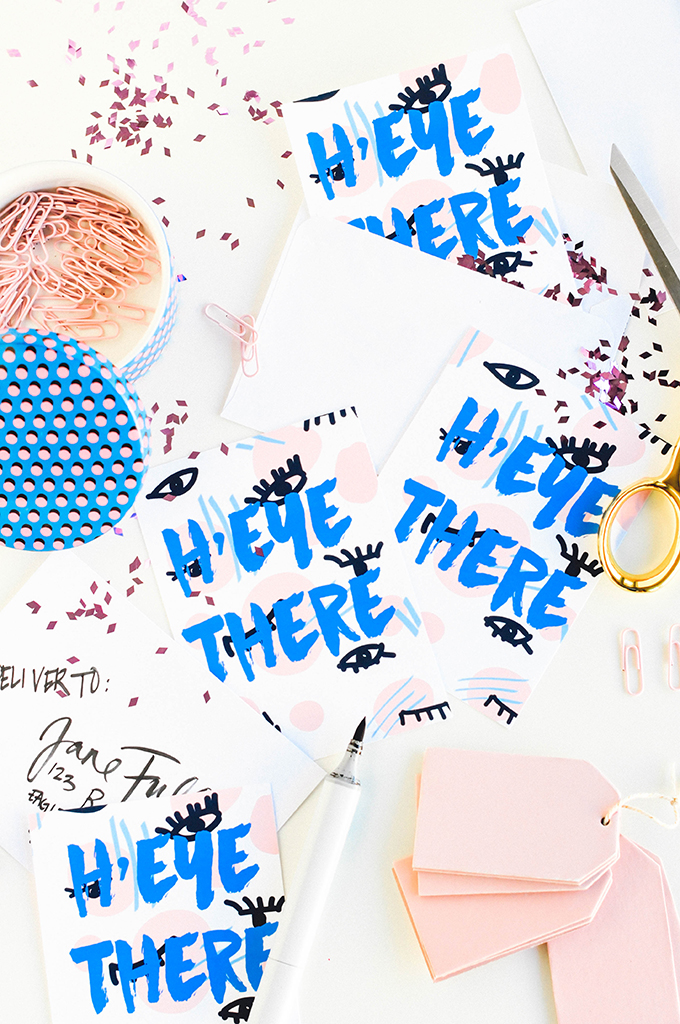 To print out,  simply click the link below. Download the design and save it to your computer. Then go to www.avery.com/open to open the file using Avery Design & Print Online. **Because this is an Avery file, it may seem like the file is broken or didn't work, but it will open up if you go to www.avery.com/open to open the file using Avery Design & Print Online. Personalize the design and then print on Avery Ink Jet Matte Coasted Post Cards (8387). Annnnnd because EYE really love you, you can download the design as a wallpaper for your phone! If you like these eyeballs, check out last year's trendy printable valentines! 
DOWNLOAD \\ H'EYE THERE printable valentine
DOWNLOAD \\ H'EYE THERE wallpaper
**This post is in partnership with Avery, a company that believes in bringing beautiful labels to the masses. Thank you for supporting the brands that help Proper create fun and inspiring content!
design, styling, & photography \\ Lexy Ward