I have a bit of an obsession. With hot chocolate. With hot milk. With hot men named Logan that I am married to. Wait, what???? That went too far. My apologies. 😉 I do have an obsession with writing on my food though! The husb and I have been trying to have breakfast together on the weekend mornings (the only time we really see each other these days!), and I thought it might be fun to surprise him with some fun edible cartoon marshmallows in his hot chocolate!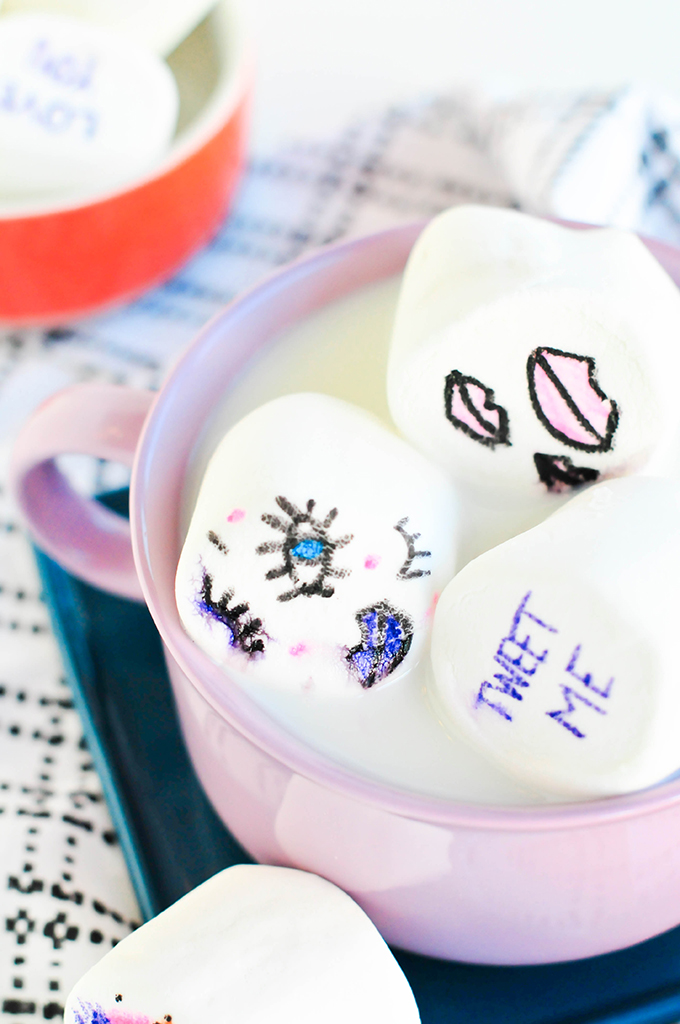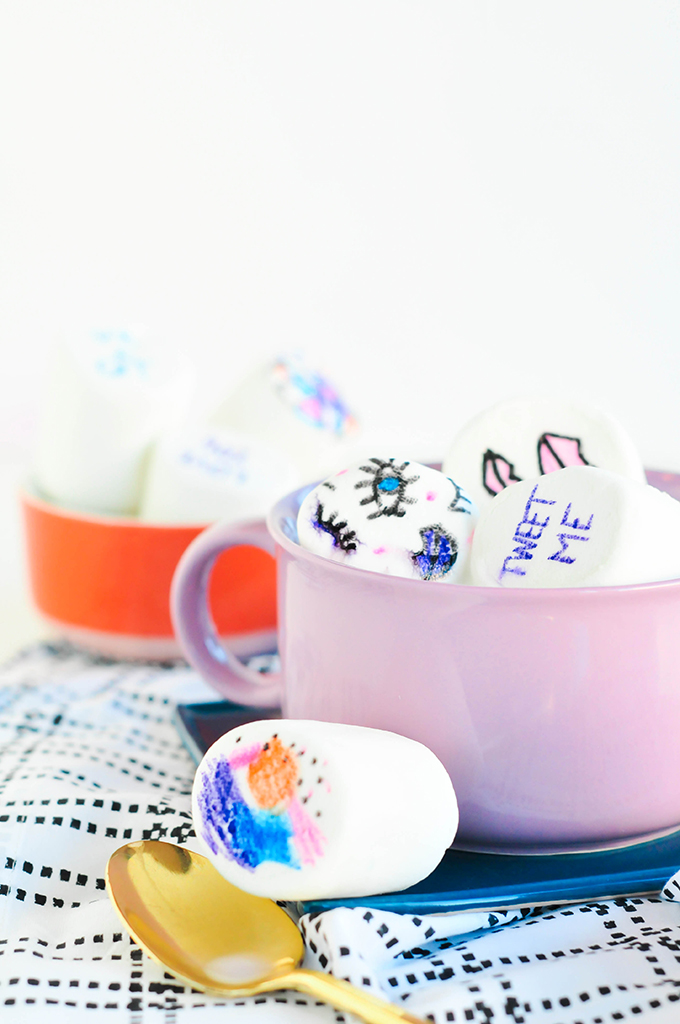 They're the perfect way to sweeten up your morning routine this Valentine's Day!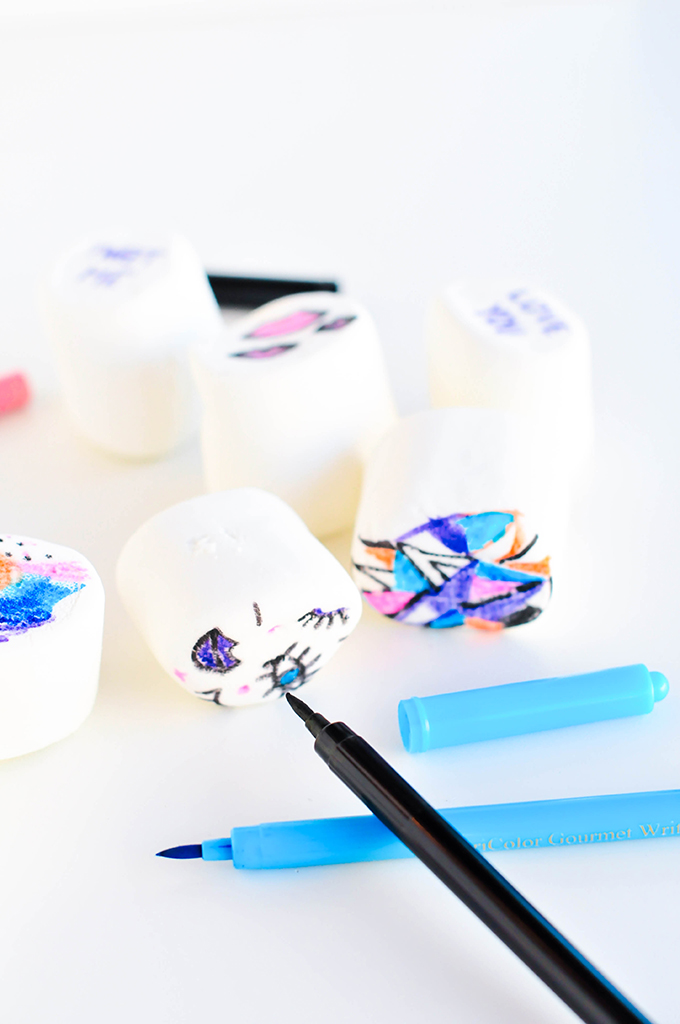 Materials needed:
Simply write any message or draw some sweet little cartoons on the top of each marshmallow. Lips are perfect! And then toss them into your hot cocoa or coffee first thing in the morning!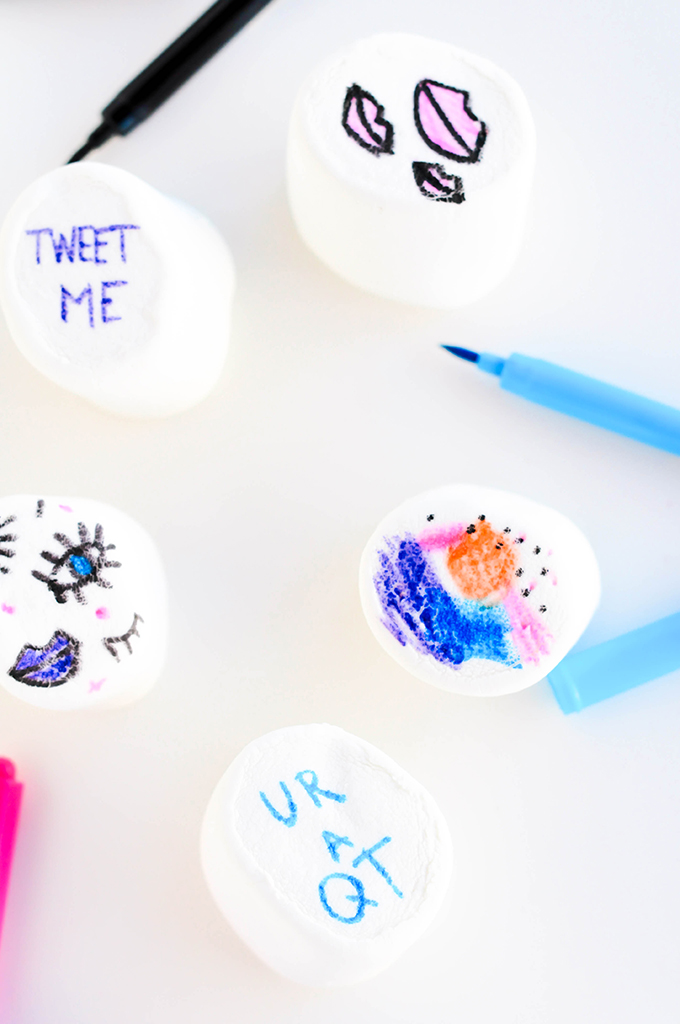 I drew inspiration from conversation hearts and few illustration trends I see around the web. You could write sweet little love notes on each marshmallow to form a message in your beverage. I'm thinking something like, "will you marry me?"! I mean, can someone PLEASE write that on their marshmallows this year?!?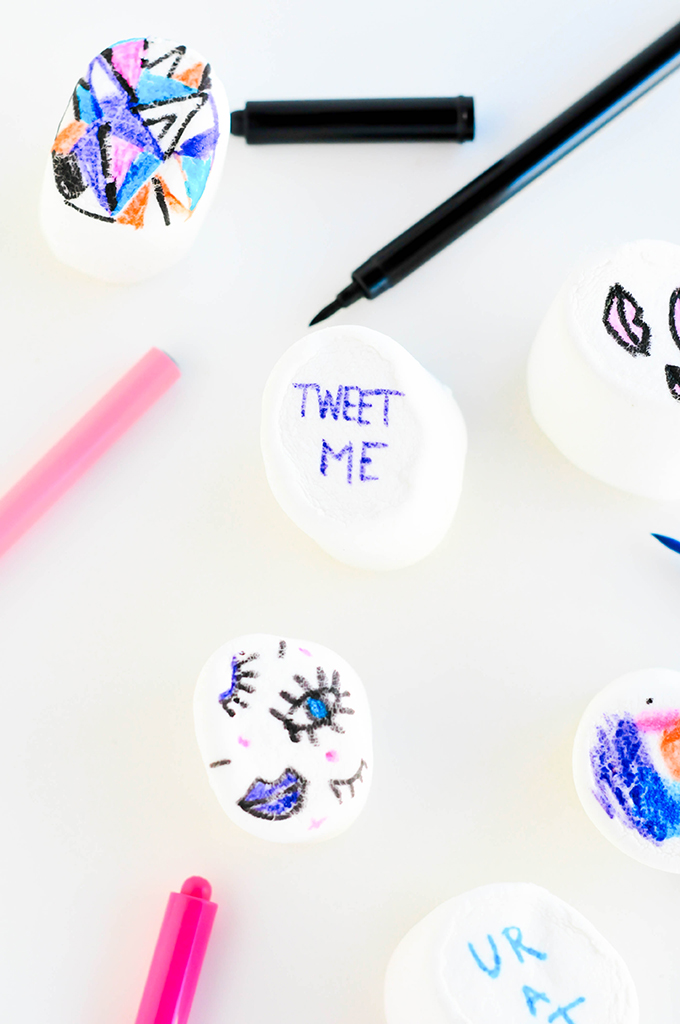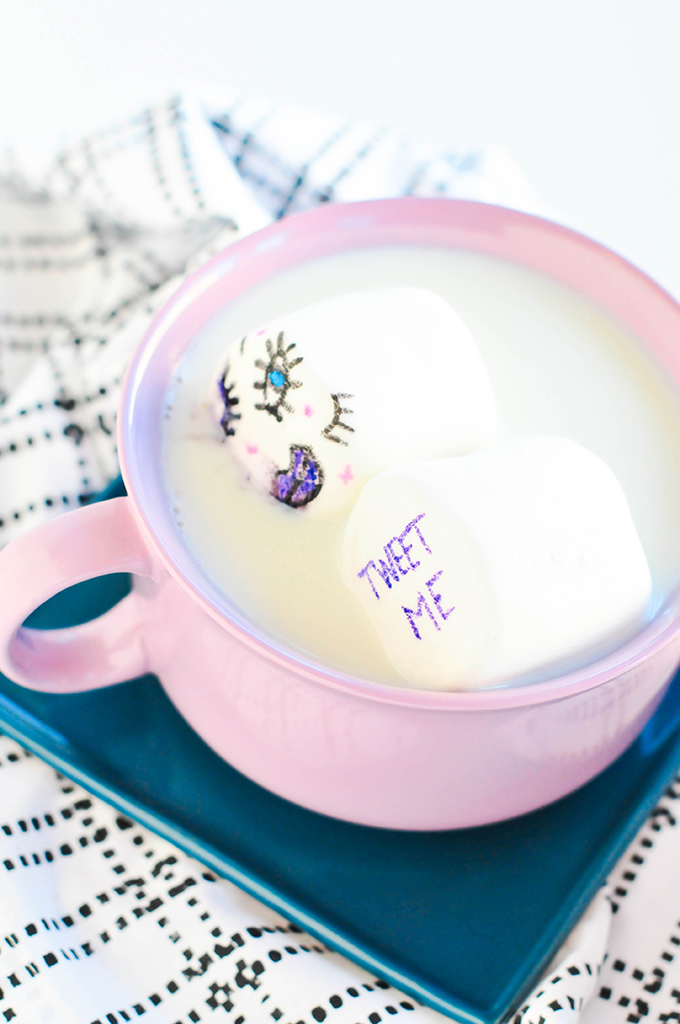 The color washes right off the marshmallows and is completely safe and edible. Doesn't change the flavor at all, but totally ups the cute coffee factor!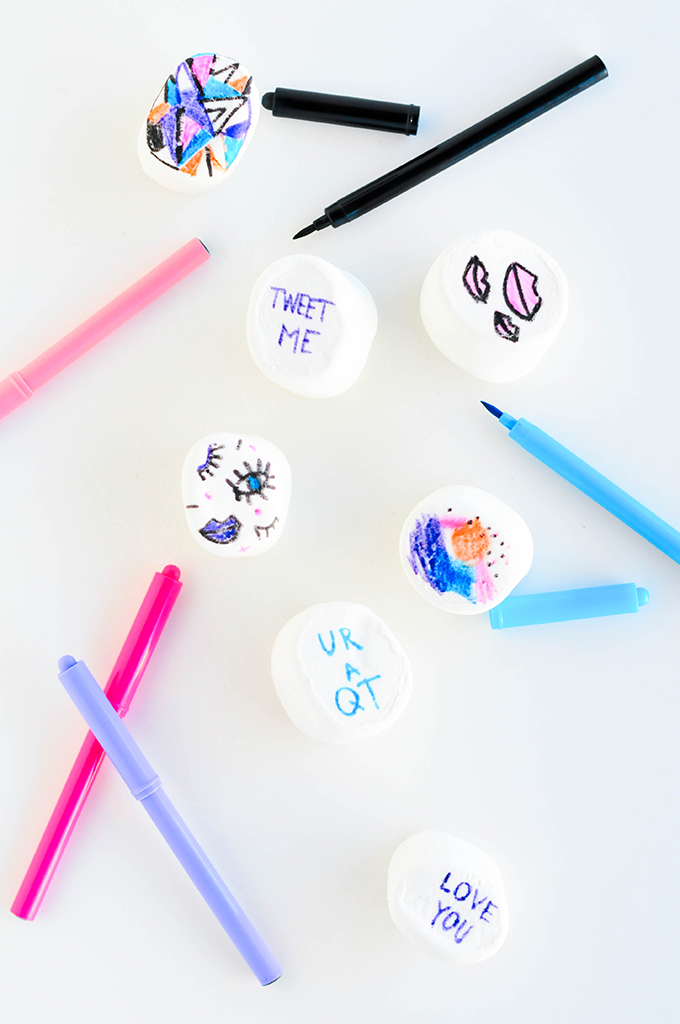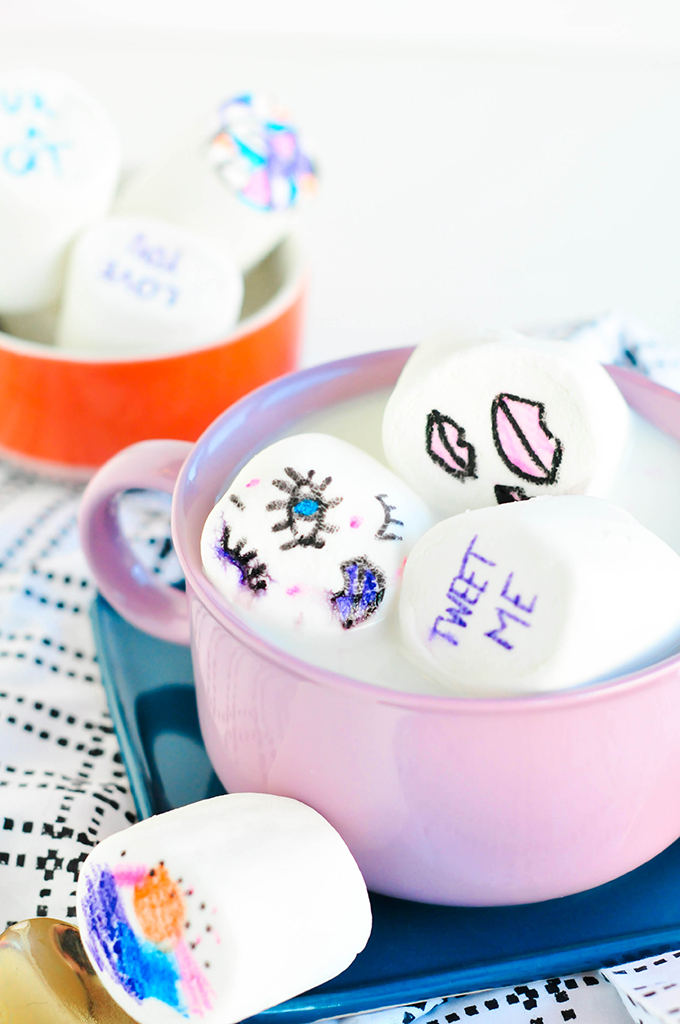 What do you think?! This is a great way to bring in some last-minute Valentine's Day celebrating! Check out some of our other Valentine's Day sweets and ideas! 
photography \\ Lexy Ward