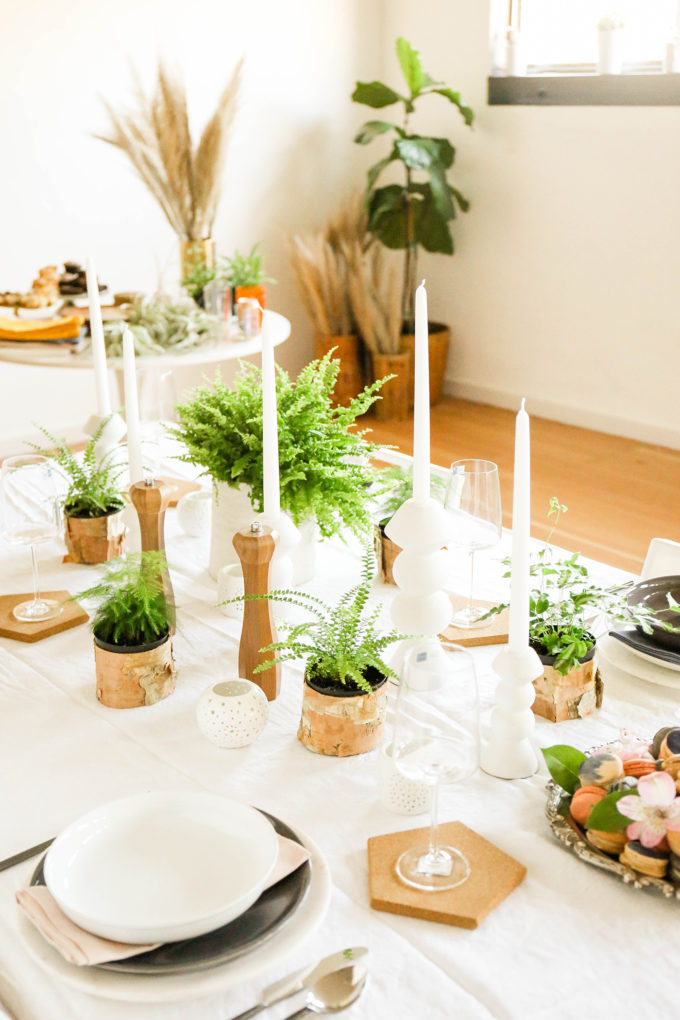 Back in September, I was asked to teach a styling workshop at Creative Tribe and I'm realizing that I never shared about that here! My head has been all over the place lately, but this was a fun night that I definitely want to chat about! We partnered with Williams Sonoma to provide some dishes, utensils, glass and barware to create a unique tablescape and it was so fun to play around with simple color palettes and share how you can get different looks just by switching out and/or adding a few things!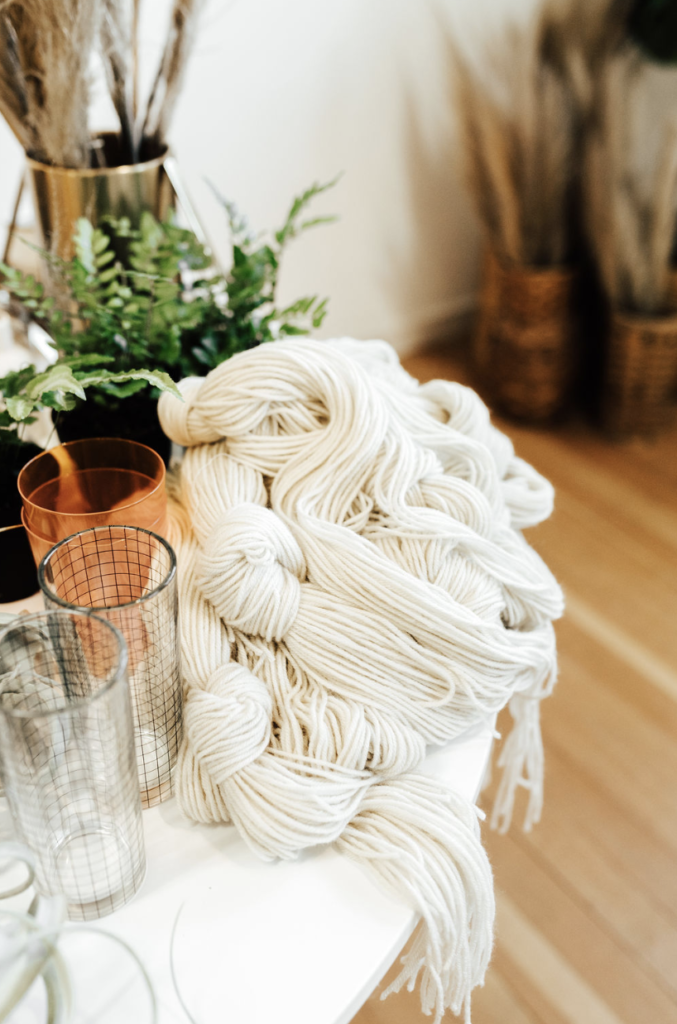 I love working with the folks at Creative Tribe because the setting is always so neutral. You can bring in a lot of color. Or you can leave things simple. We chose to break the night up into sections. First, I designed a simple table and then spoke a little bit about what I love about styling – textures, color, patterns, etc.), and shared my process for coming up with concepts for the tables I design. For me, I like to start with one or two aspects of the table and build from there. Choose a color, a table runner, some chargers, or just a simple color palette and bring in items that work.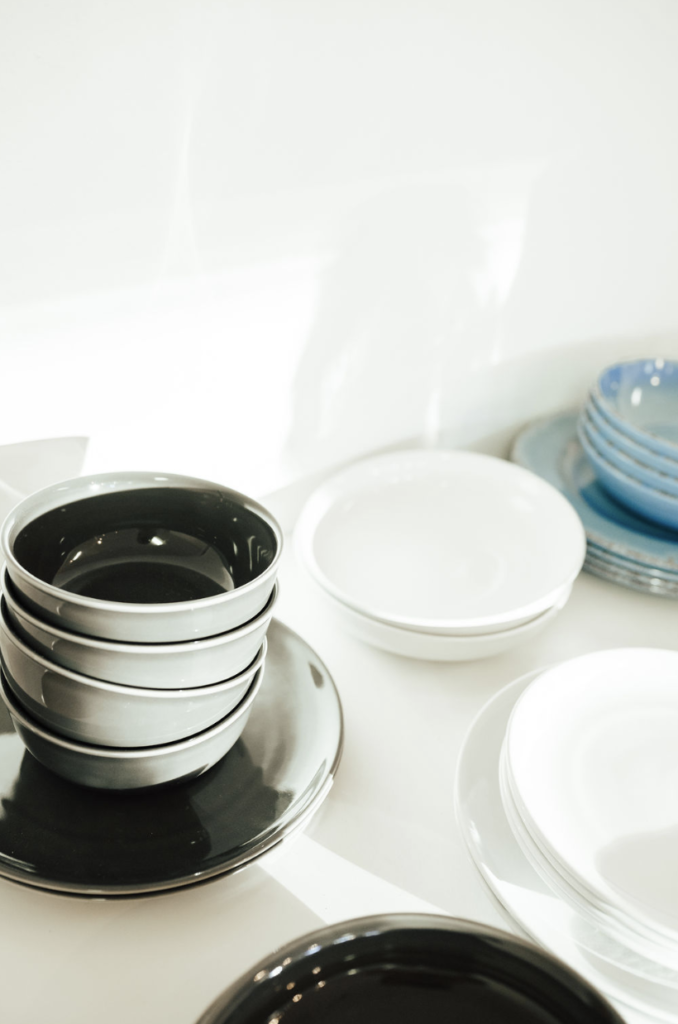 Williams Sonoma graciously provided items for us to work with. They let us come in prior to the workshop and choose items that we thought would be versatile for attendees to create different looks with. We went with items in cool colors, like blues and greys, and kept things simple with gold and copper flatware, and some modern wineglasses.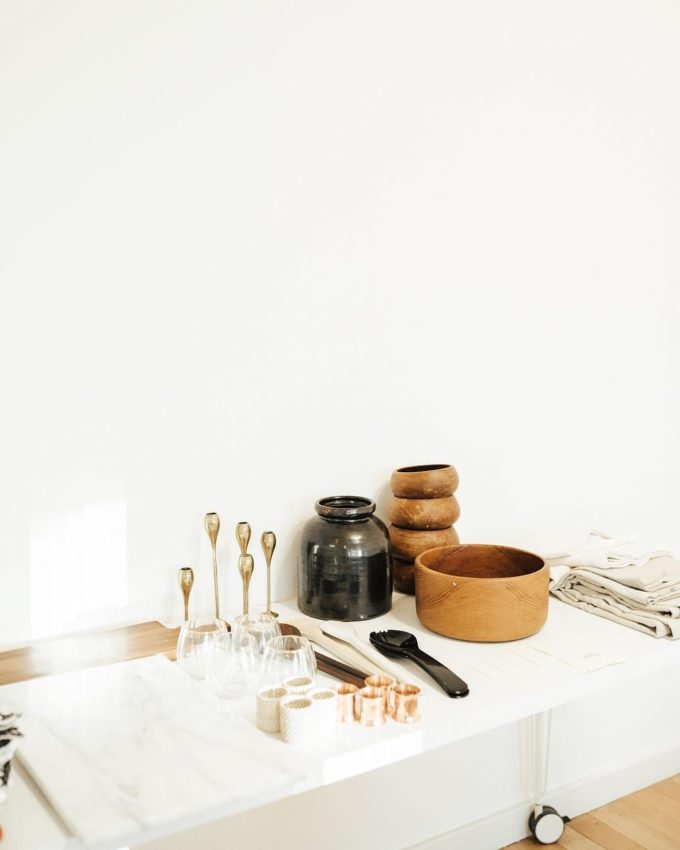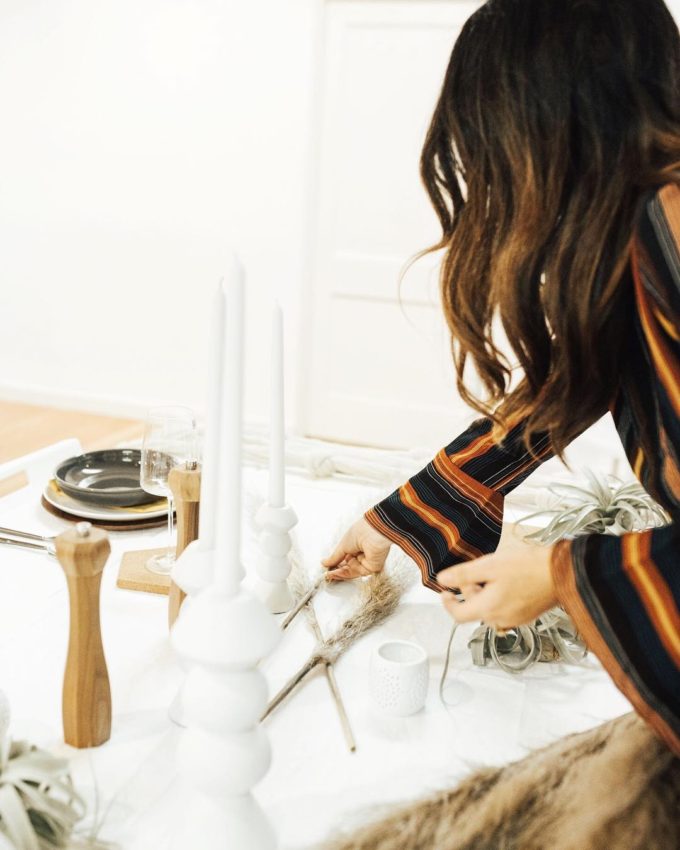 After that, I swapped out a few things on the table to show how you can get two completely different looks by using what you have.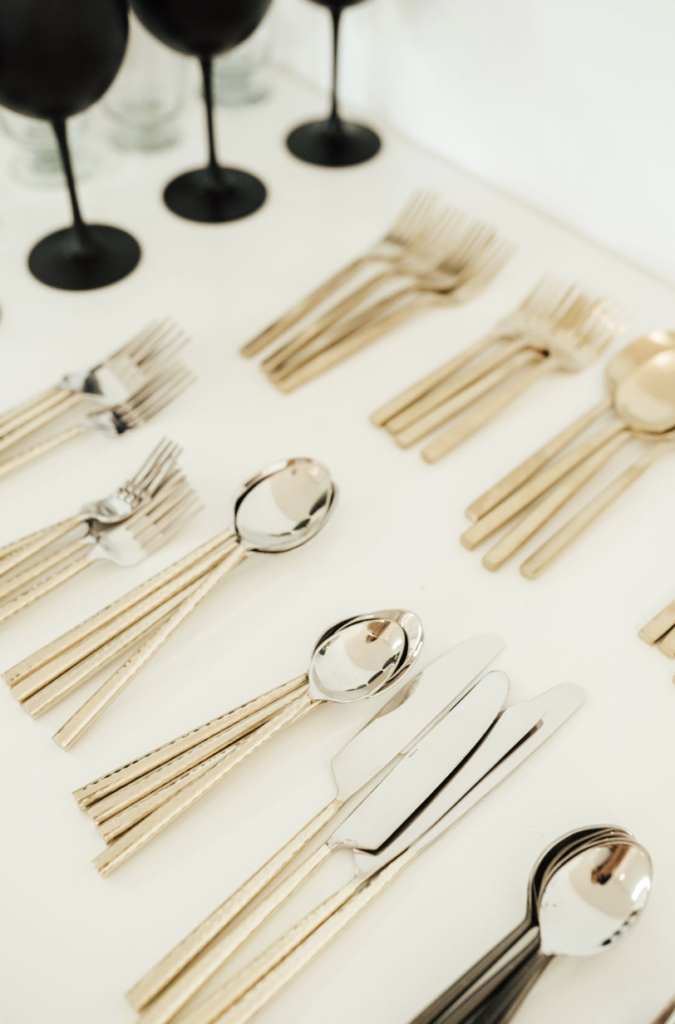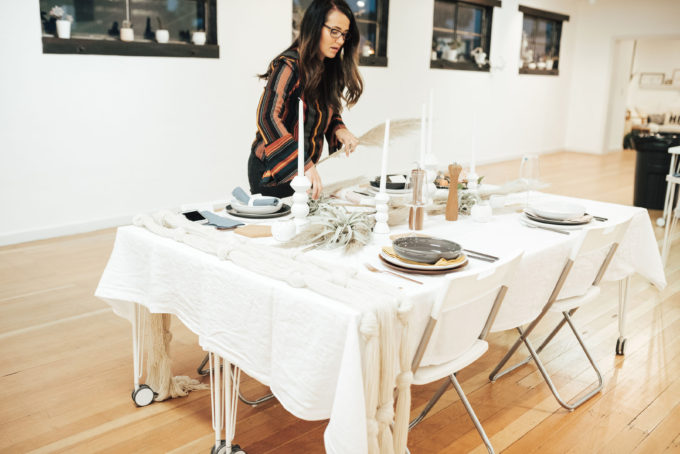 Just me doing my thing where I talk about runners and table design while being extra awkward…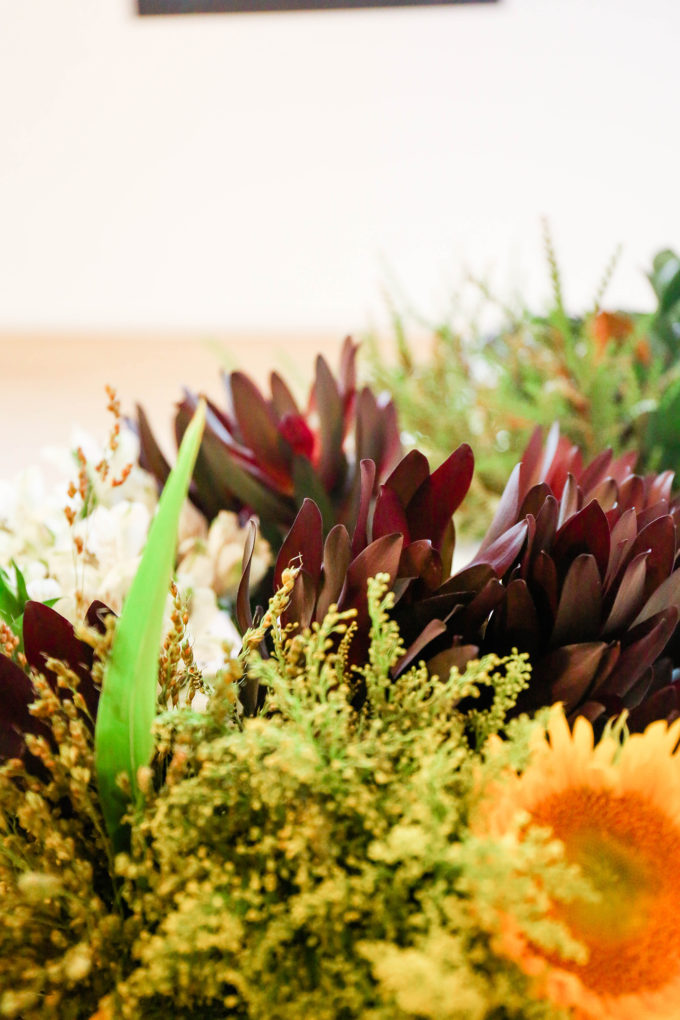 After I chatted up a bit, Kalyn of Palm and Pine Design Co., shared her tips for adding florals to the table. She shared easy ways to create centerpieces, and the ins and outs of picking flowers that won't overpower your table (or your guests' noses!).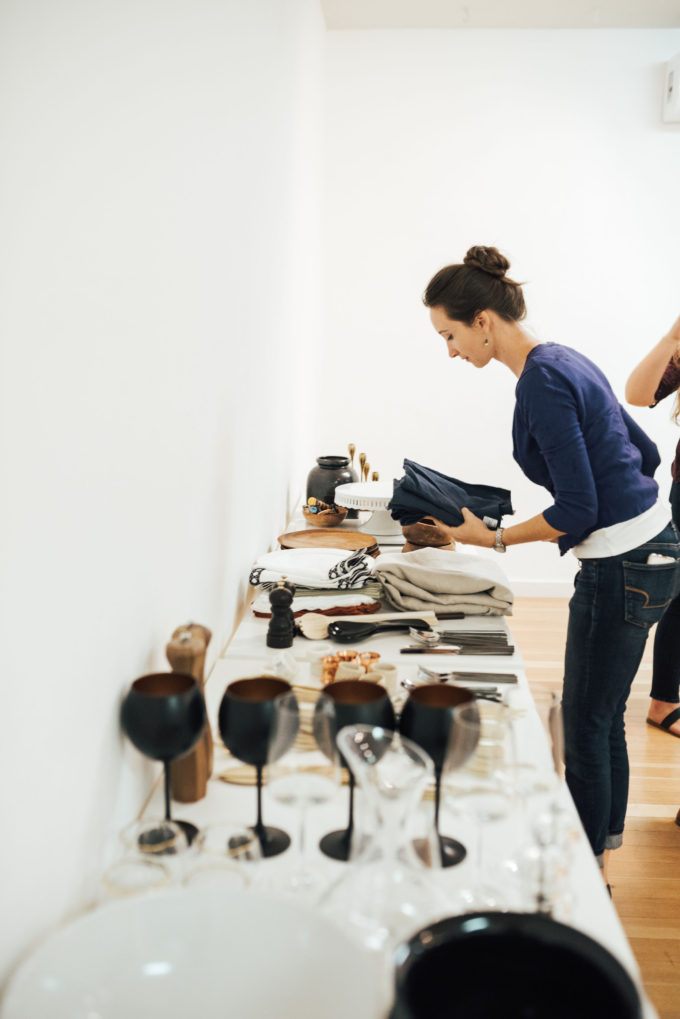 Once we were finished the instructive part, everyone got to work creating their own tables. We had two groups and each worked together to create a different look using the same few items and a few different accessories.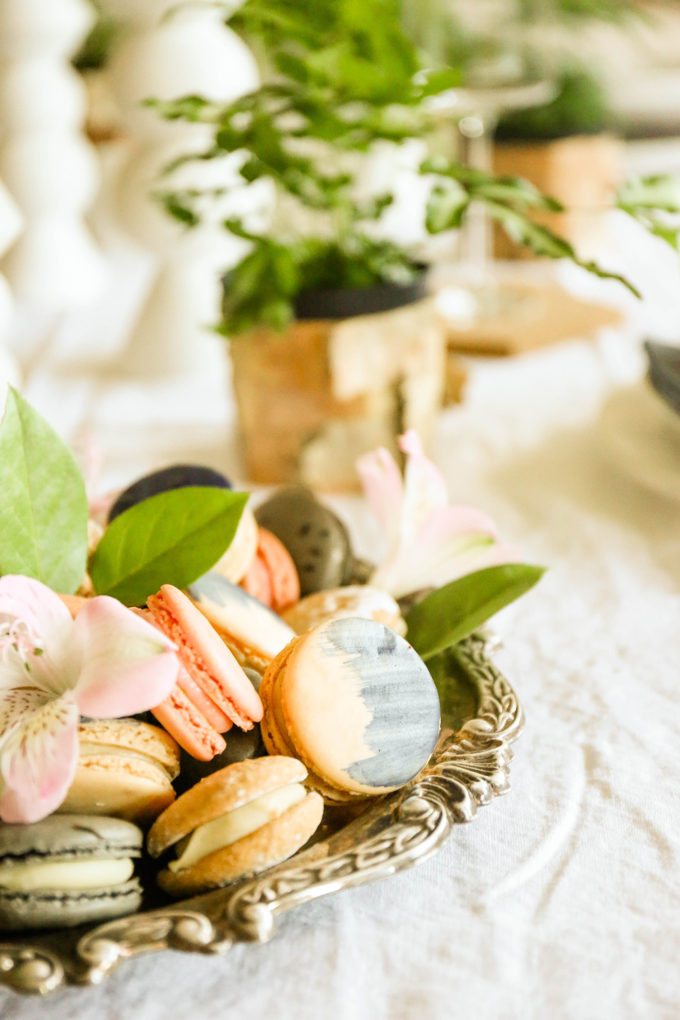 Lovely and delicious macs by Woops Bakeshop!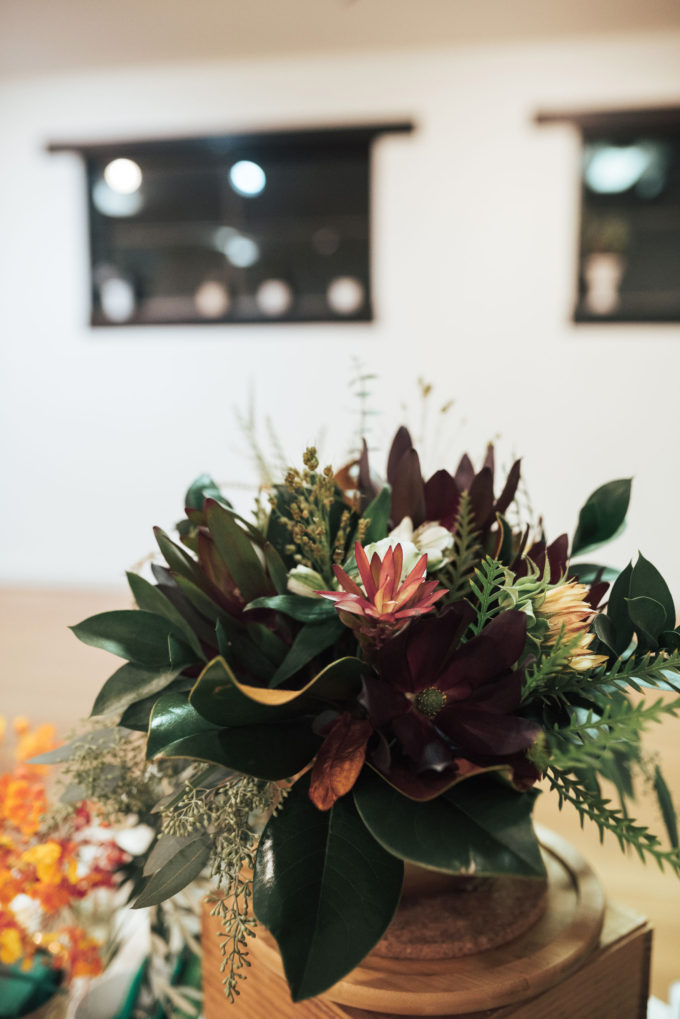 Table 1 – Sleek and Modern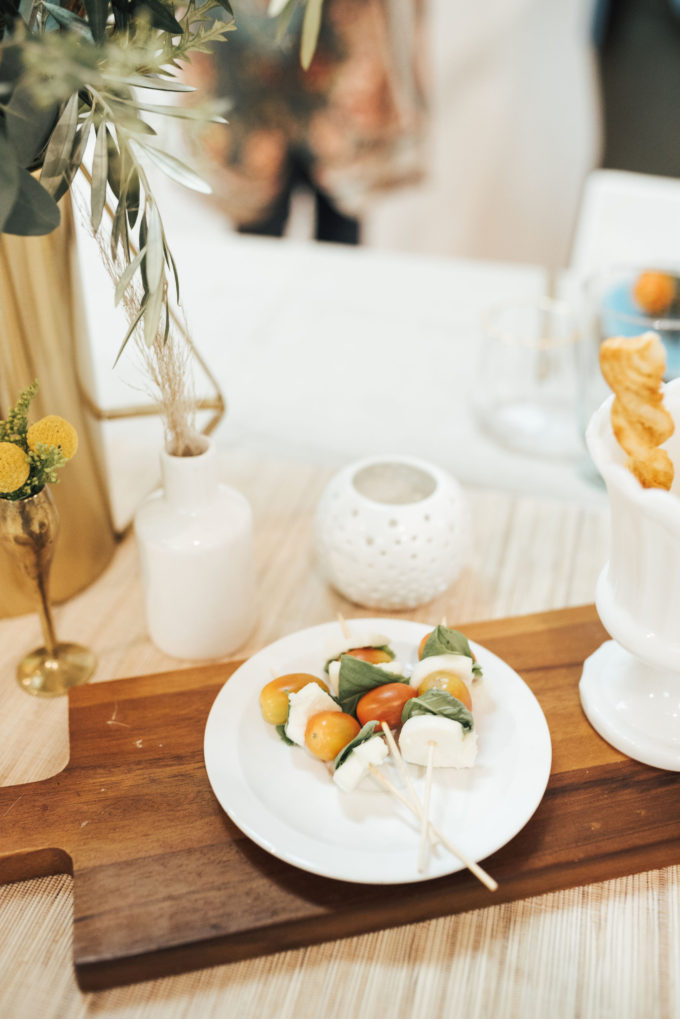 We had one table work with a more simple and modern look with textures like yarn and wood, and paired with some gold accents. Their end result was stunning. 
And the other table went with a more bohemian and free look with wild florals and more color. Mismatched cups and bowls. Treats up and down the table. I couldn't choose a favorite because each was so pretty and I was amazed at how different they turned out!
Table 2 – Bohemian and Colorful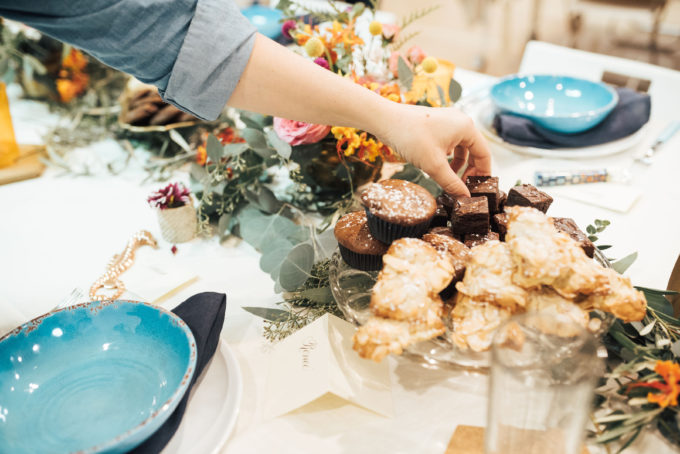 Renee from Case Sensitive Designs provided a lettered card with each attendee's name calligraphed.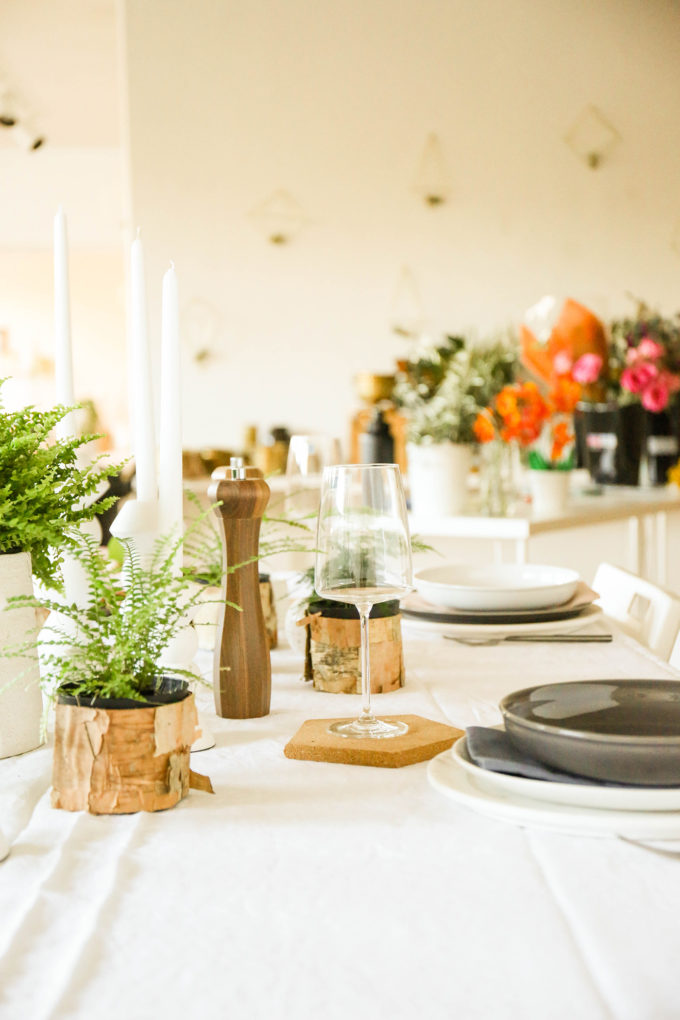 It was a fun night and felt like such a treat for me to talk about something I'm very passionate about. (It also doesn't hurt that I didn't have the littles with me. I love those guys, but sometimes it's nice to chat with other adults, ya feel me?)
Servingware by Williams Sonoma  \\ Florals by Kalyn of Palm & Pine Design co \\ Photography by Robyn of Fine Photo Co. & PROPER \\ Macarons and pastries by Woops Bakeshop \\ Placecards by Renee of Case Sensitive Designs
Check out past collabs with Creative Tribe like this Holiday Wreath workshop from years ago!