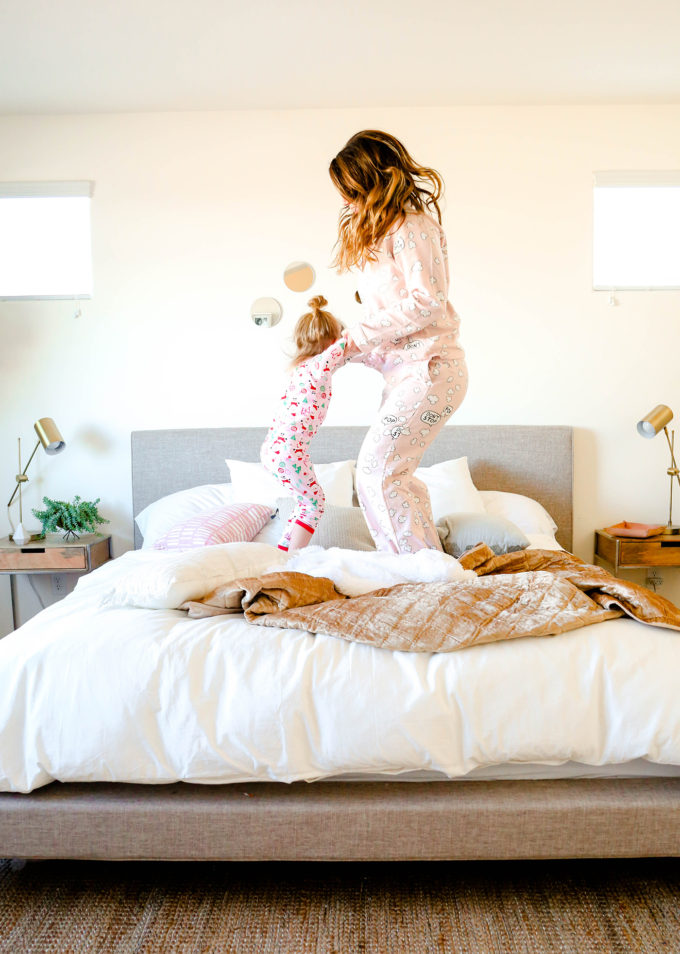 If I had it my way, I would never leave the house and I would wear pajamas every waking minute. (Let's face it, I already do that…) I'm just a huge fan o' the cozies, and love getting bundled up in ridiculously comfortable pajamas and watching my favorite Christmas movies. In Arizona, the temperature hardly ever drops below *sweating*, but on the occasions that it does, I'm ready to throw on my pj's at a moment's notice. I know that I can't be alone in this, so I've created a super simple gift guide &  rounded up a few of my gifts for the pajama lover in all of us. Frankie says relax.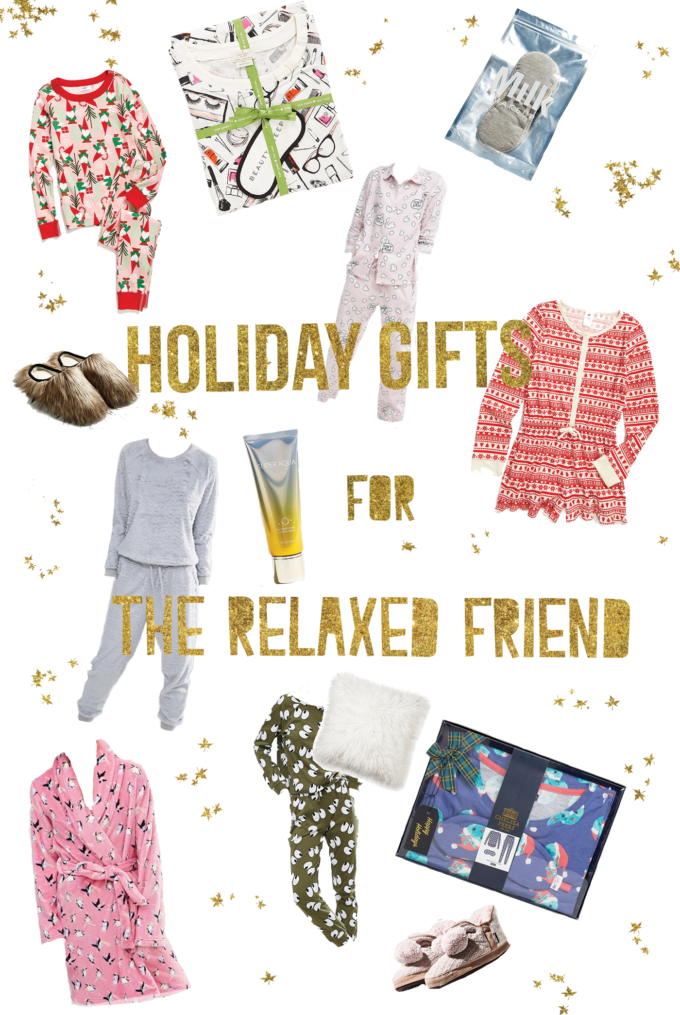 Whether your pal has kids of her own, or you want to give these to your daughter or niece, these Girl's Gnome Pajamas are the absolute cutest thing to ever be worn by a child!
Taking "beauty rest" to a whole new level with this Kate Spade Sleep Shirt & Eye Mask! I'll send you my address!
I'm wearing this Monki Pop It Pajama Set in the photos below and they're even cozier than they look! Maybe I'm wearing them now, too.
A gift for all those running on no sleep! The Milk Makeup Sleep Mask + Cooling Insert Set helps get rid of the bags under our eyes from all the shopping, baking, and errand-running that seems to pile on every December.
I want about fifty pairs of these Faux Fur Mule Slippers.
This Twosie in Ripple Faux Fur is so cute you may just want to wear it all the time. Proper business attire be damned!
Something to work while you sleep! This Missha Super Aqua Cell Renew Snail Sleeping Mask is a perfect lil' stocking stuffer!
Again. Pajamas are the greatest and this Tucker + Tate Ivory Vanilla Romper is evidence. Pair it with the faux fur slippers!
Just ordered this Chelsea Peers Penguin Fluffy Robe to match my penguin jammie jams. I'm determined to look like I belong in the North Pole if it's the last thing I do. Join me. Come over to the cozy side.
The olive green on the All Over Eyes Long Sleeve Tee & Cotton Jogger Set makes these guys super-duper-stylish. Don't I sound like I speak with such fashion authority? It's either that or lots of puns (the EYE's have it!).
Just ignore your inbox and sleep on this Cream Mongolian Fur Pillow.
One for you, and one for your BFF! The Chelsea Peers Holidays Naughty Sprouts Pajama Set comes with a matching sleep mask! (I'm wearing the penguin version below!)
Keep feet warm and cute with the Lavender Penny Pom Pom MUK LUKS. The pom poms tug on my heart heart.

When we originally shot these, the penguin jimmies were still available! They sold out rather fast on Black Friday, but I included a few similar styles above! As well as the fluffy penguin robe!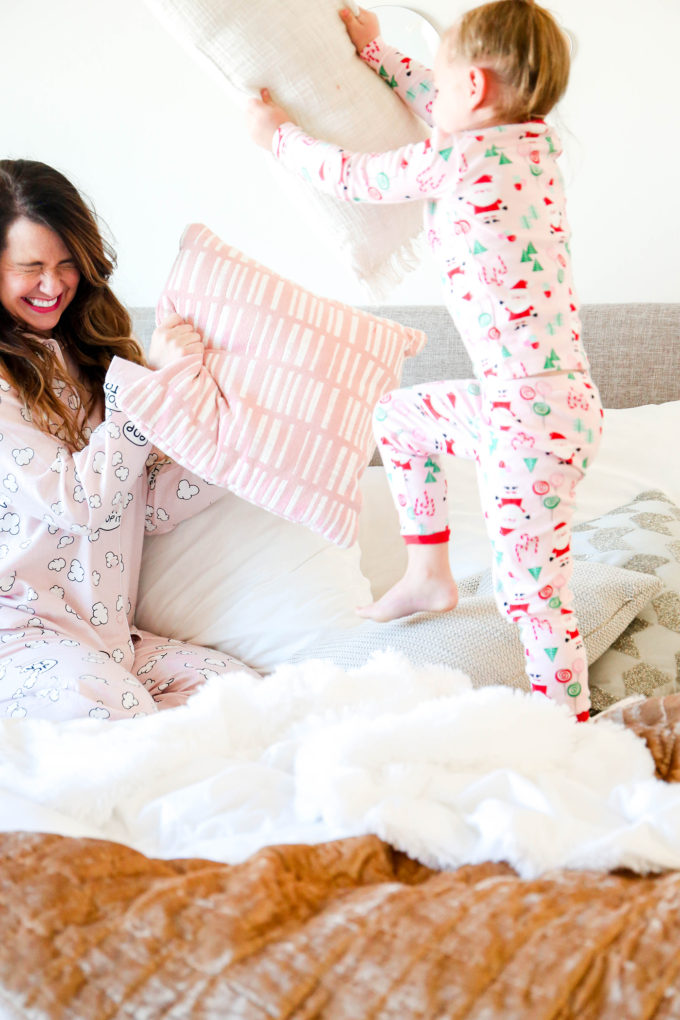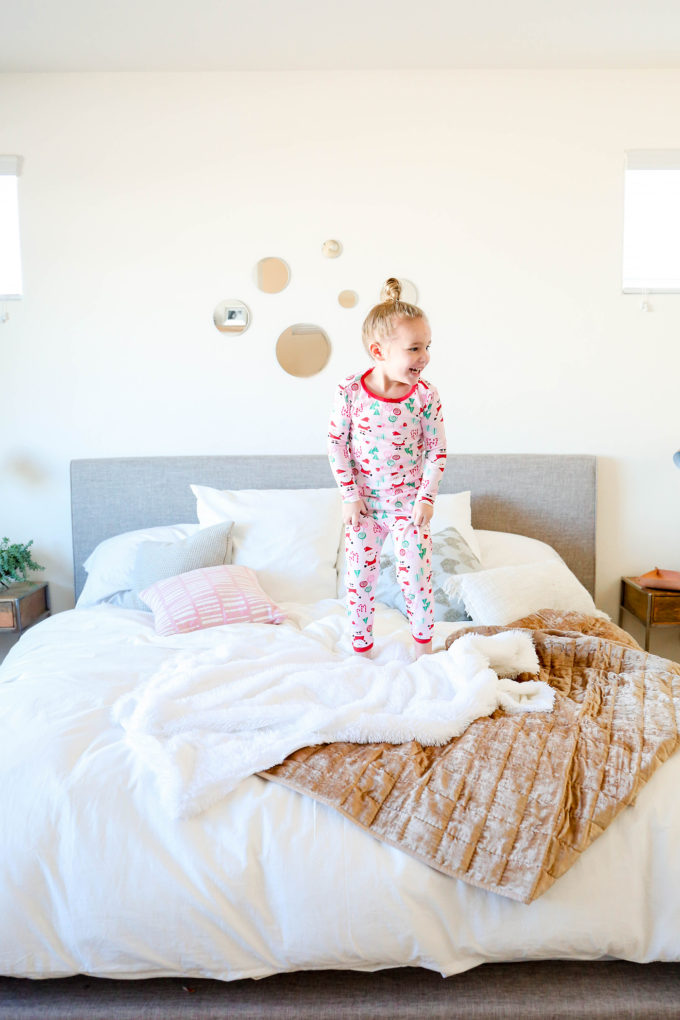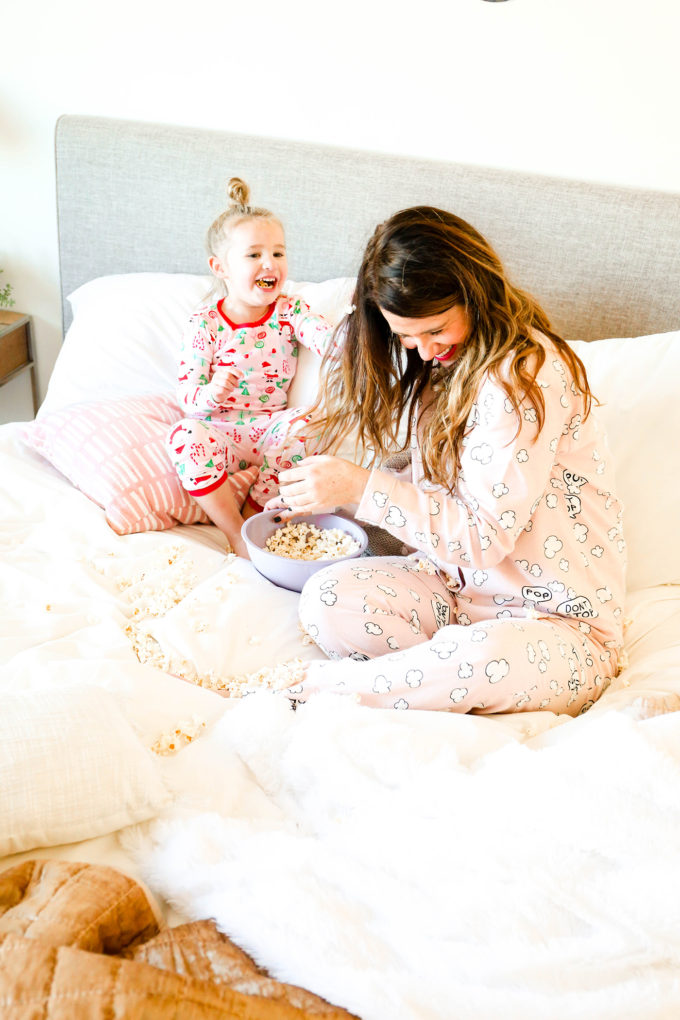 To get Vita to participate in these photos, we gave her a bowl of popcorn. A bowl of popcorn. On the bed. It was everywhere!!! But it matched the pajamas so it was a worthy sacrifice.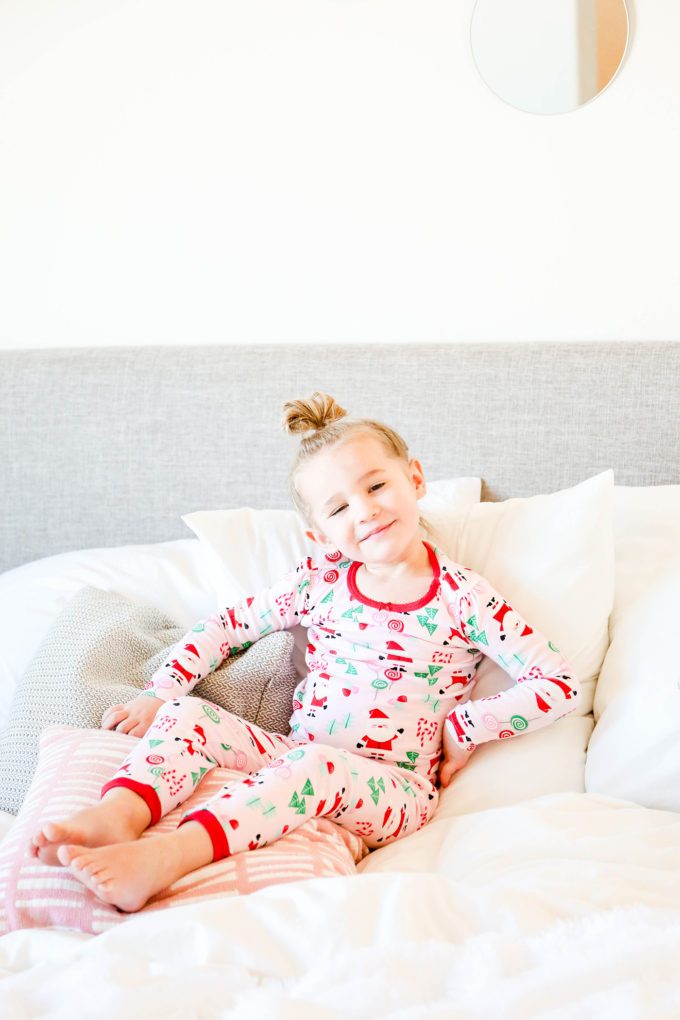 I mean honestly. She is SUCH a ham.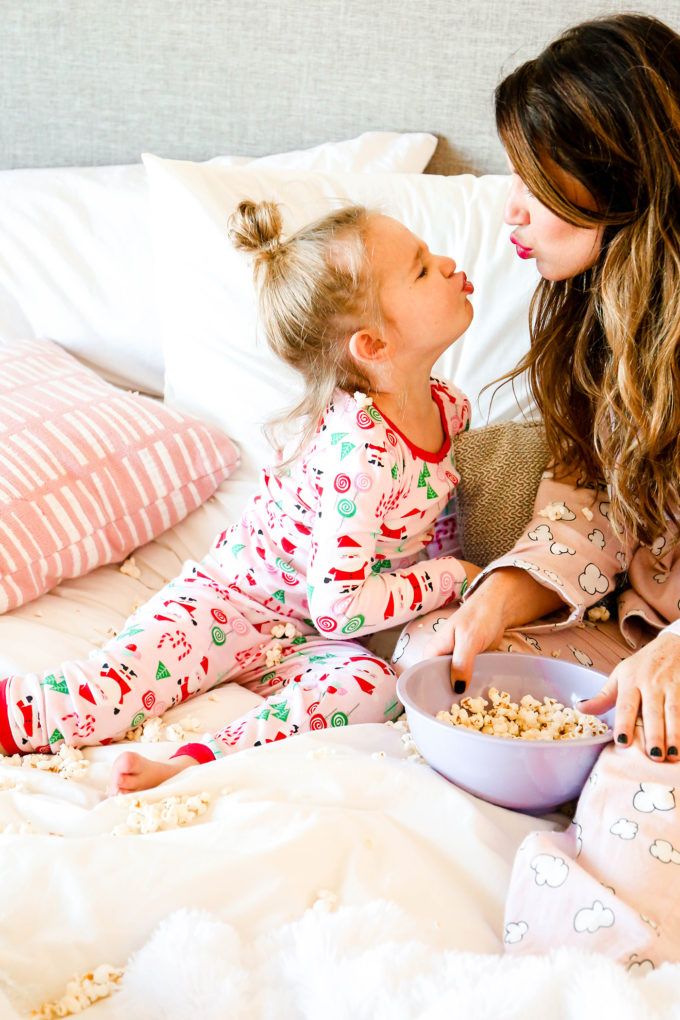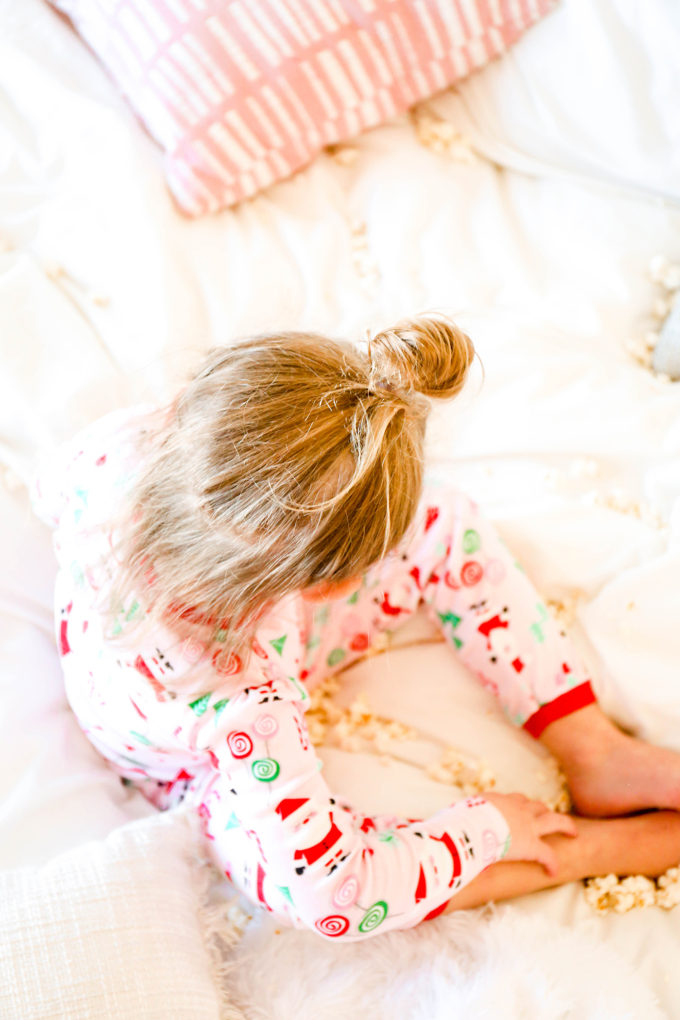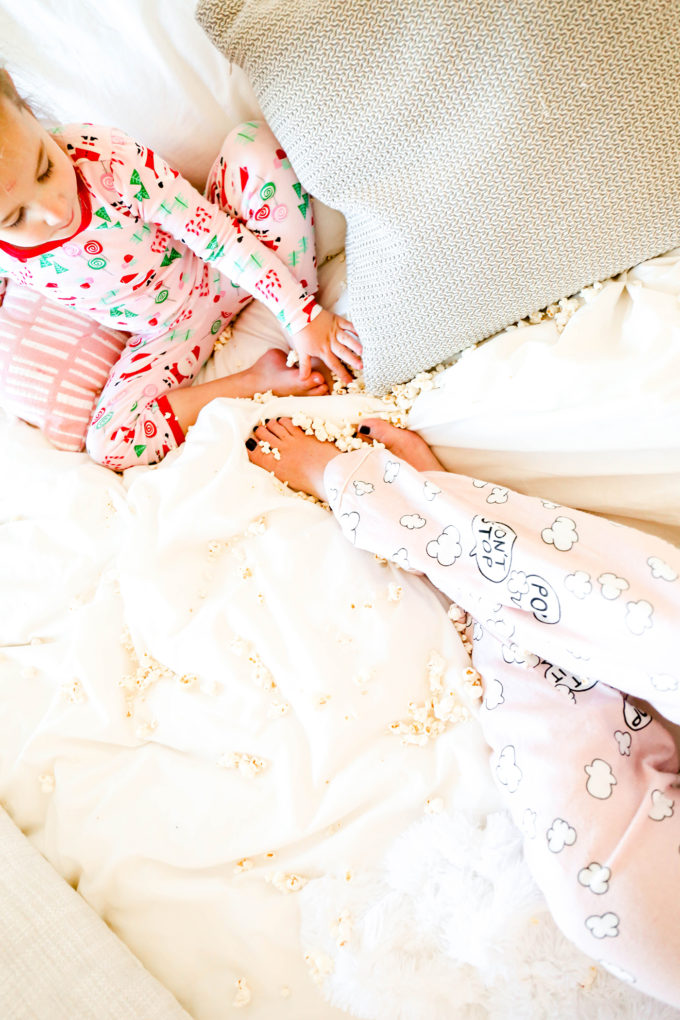 There's definitely something for anyone who loves being cozy in their jammies and there's still plenty of time to order and receive any of these gifts for the pajama lover before Christmas! So hop to it!