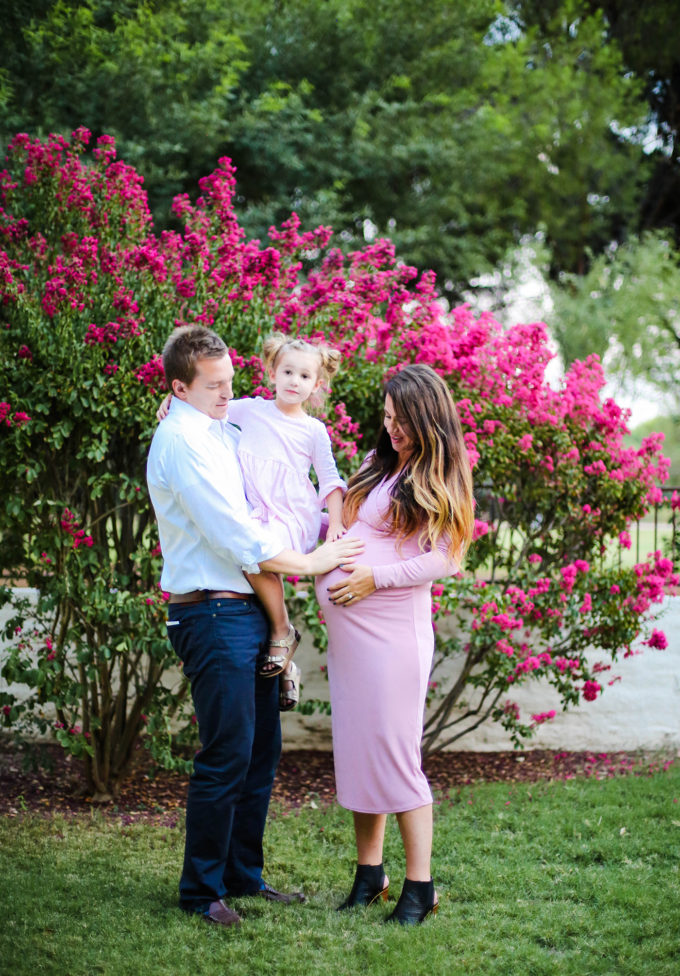 Sooooooo if you follow me on Instagram, and happened to see my stories a few weeks ago, you know that I got to spend a couple of hours in labor & delivery for some surprise pre-term labor tests. In all honesty, I don't know why I shared those stories, because I don't usually share super personal stuff like that over there! However, at the risk of seeming lame, I'm going to "blame it on the low blood sugar". After getting some food in me, and realizing that I had notified everyone watching that I was having some contractions and being monitored, I realized I couldn't backtrack! So after I was discharged, I made sure to go back with an update that all was well and BG-dub#2 was safe and staying put for at least a little bit longer. At least we had hoped so!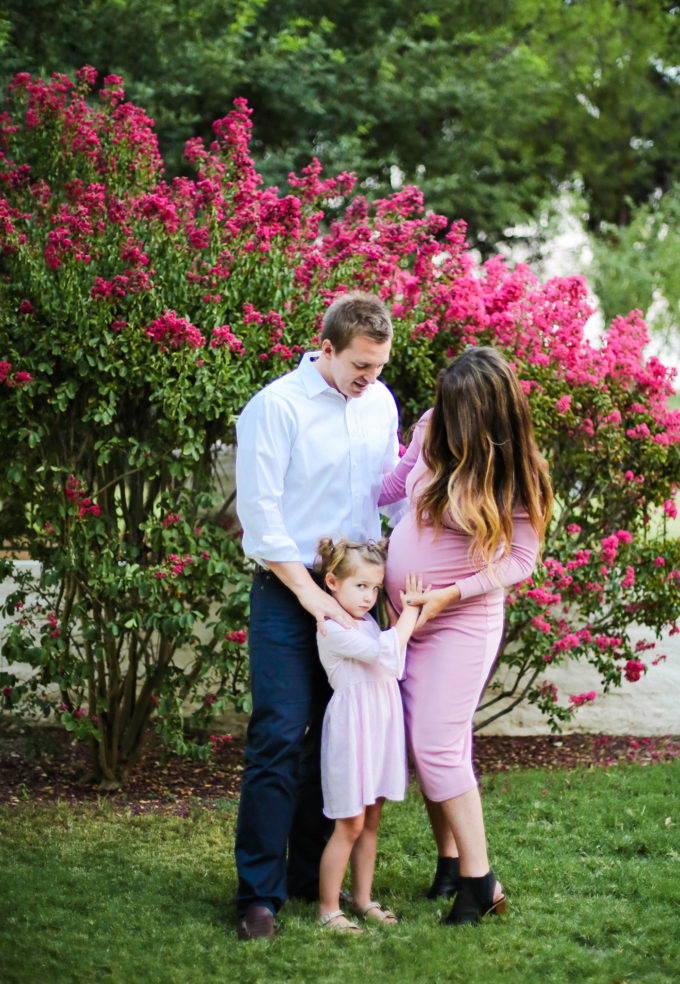 I'm currently just about 38 weeks along and having about one million contractions a day. ONE MILLION. Doesn't that sound fun? After that little L&D episode, I was overwhelmed with the response from you. I received messages, texts, and emails checking in on both me and baby girl and realized that it's okay to be a little more vulnerable online. While I'm not the most professional public profile, I do try to keep a certain vibe over on Instagram. And I think it was probably refreshing for followers (AND ME!) to be a little more transparent and show that what you see in the photos isn't necessarily what's going on in my life at that time.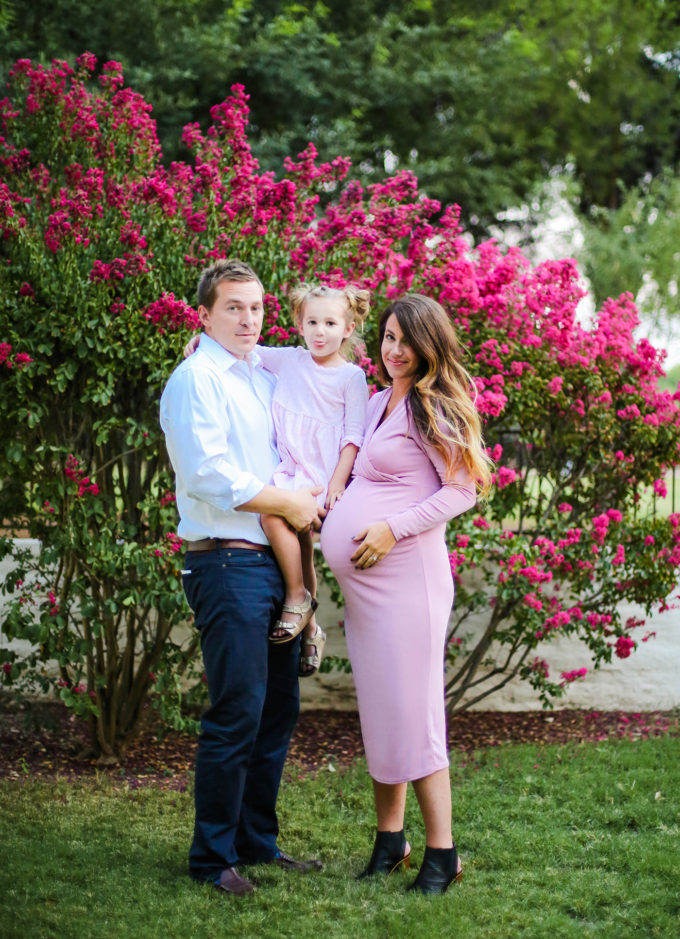 Which brings me to the next part of the story! In an effort to be more open, I wanted to explain some details of this pregnancy that have completely thrown us for a loop. I will tell you that this story has a happy ending, but I'm going to walk you through the last several months of what I've been dealing with while trying to stay relevant in blog and social media land. Like I said earlier, I'm 38 weeks, and back around 18 weeks I went in for a detailed anatomy ultrasound. Being a Type 1 diabetic, there were a lot of concerns about the development of the baby early on, so we wanted to make sure that everything was going according to plan. Logan was out of town for work, and my mom happened to be visiting, so I let her come to the appointment with me. She lives out of state, so I thought it would be fun for her to get to see the live ultrasound and actually see the baby. About 10 minutes into the ultrasound, the tech was super duper silent, and asking me all sorts of questions about early genetic testing that was offered to me around 12 weeks. I confirmed that those tests were performed and, to my knowledge, no abnormal results were found. So she kept asking her questions and then she went and grabbed another tech who had more experience. Guys, this ultrasound had taken about 35 minutes at this point! After about an 90 minutes+, a third tech, plus the doctor, they had discovered that baby's heart was on the right side of her chest, the two main arteries in the heart seemed to be flipped/reversed, and she had a cyst on the brain. Normally, these types of brain cysts resolve on their own and aren't a cause for concern, but combined with a heart defect, it can indicate something deeper like a chromosomal abnormality. Damn you, diabetes.
So the doc starts preparing me for the worst, telling me that it's tough to be sure because baby is only 18 weeks, but that she would need to be seen by a pediatric cardiologist around 22-23 weeks, and that we would also need to undergo some more in-depth genetic testing including an amniocentesis. At that point, I'm starting to tear up, but trying to stay polite and positive because I'm crazy. Doc F (that will be her name from here on out) told me to prepare for several major open heart surgeries immediately after birth, and to prepare myself for the difficult situation ahead. "You're baby won't be normal, but she'll be yours and we will do everything we can to help her have as normal a life as possible." When I finally pulled myself together and left the room, the nurses and techs were all huddled around crying because they were so heartbroken for us. And while I was touched, that just made it sink in that this was more serious and complicated than I knew.
That night, I had a heartbreaking phone call with Logan and explained everything to him that was explained to me. We immediately started researching the defect (Transposition of the Great Vessels or Arteries) and all the treatment available to us. In the coming weeks, we had several major tests performed. The amnio was something I only wanted to do as a last resort because of the risks involved, but after discussing it with Logan and the genetic counselor, we decided we wanted as detailed information as possible and we went ahead with the amnio. Holy painful. Wouldn't recommend it. However, cool story, at one point, Doc F was removing some fluid and baby girl reached up and grabbed onto the catheter and started tugging and playing with it. It's strange, but I actually felt really close to her at that point because it was a special interaction that we were watching on the ultrasound and experiencing first hand.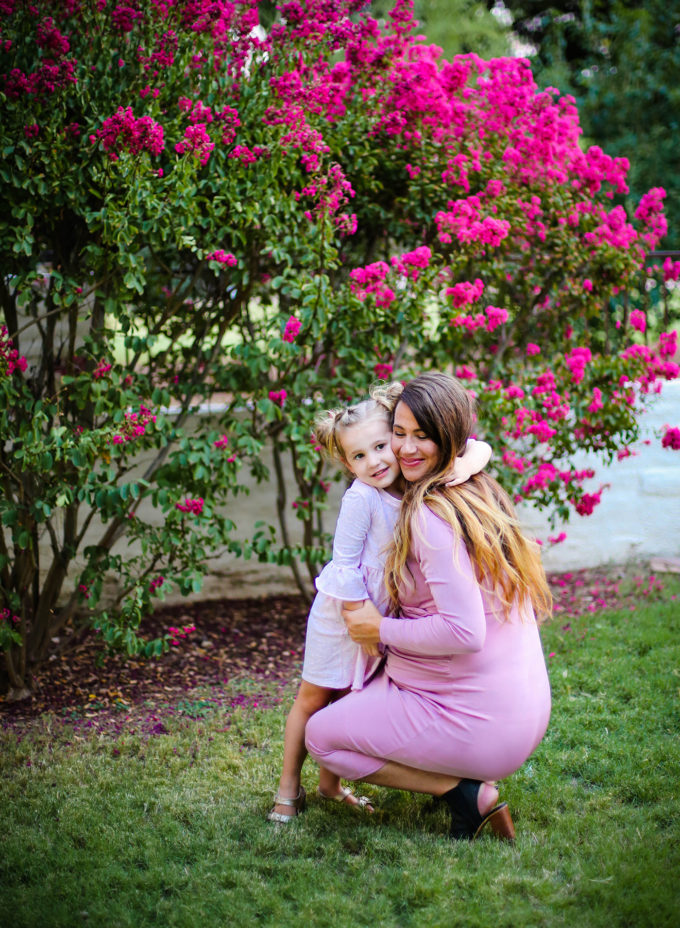 The next 10 days were super stressful as we waited for the amnio results. When they finally came back in, the genetic counselor called us and was so happy to say that everything was negative. No chromosomal issues that they could find. We were thrilled. And also stressed that we had just paid for a very expensive test at our doc's recommendation. But then Logan said that he would do it again if that helped us plan and prepare for this little girl better.
Are you still there? Is this a novel? We're almost done. Fast forward two more weeks and we go to meet with the cardiologist. After an hour of ultrasounds and moving this way and that, the cardiologist was confident in saying that her vessels were NOT switched. The anatomy of her heart looked fine, aside from a few minor things that he will need to check when she's born. Her heart is still on the right side of her chest, and while that freaks me out, the cardiologist said that people can have their heart like that and go through their whole lives not knowing. And with almost no complications!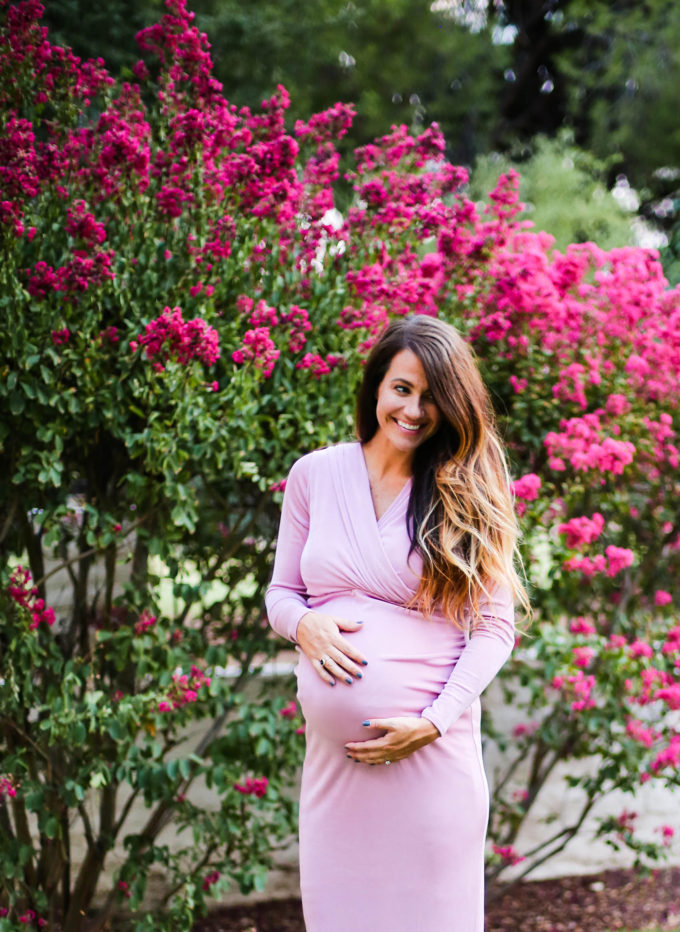 SO. After about 6 weeks of hell, we came out the other side. At this point, our baby could be almost completely normal at birth. Which I hope and pray for daily. For a while there, I just chose to turn into a hermit/recluse/Oscar The Grouch. Once again, the diabetes that I was struggling with was seeping into other parts of my life and affecting those I love. My blood sugar had been under tight control, but I still kept blaming myself for these issues. It wasn't pretty. I felt like while I absolutely loved our unborn daughter, I couldn't enjoy or celebrate this pregnancy because I had hurt her and potentially caused harm to her future and our family's happiness. Of course, there are so many more details to the story that I won't type here because you're probably ready for your next meal at this point. But the point is, this pregnancy has been completely different than the one I went through with Vita. While that one was a toughie at times, it seems like a complete breeze compared to the one I'm experiencing now.
To get more detailed, BG-dub #2 dropped WEEKS AGO and has been beating up my bladder and body more than I can say. One of the pregnancy complications from diabetes is an excess of amniotic fluid. The max normal range is somewhere around 23cm and I'm currently kickin' it at 34cm. So baby girl has an olympic-sized swimming pool inside my belly to just do whatever tricks her little heart fancies. What a stinker!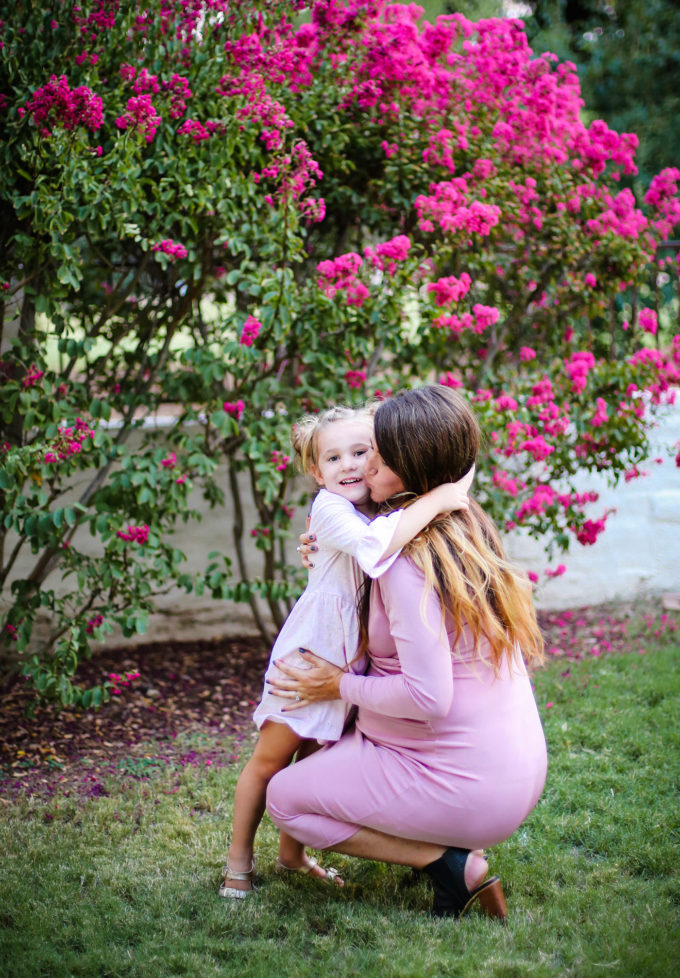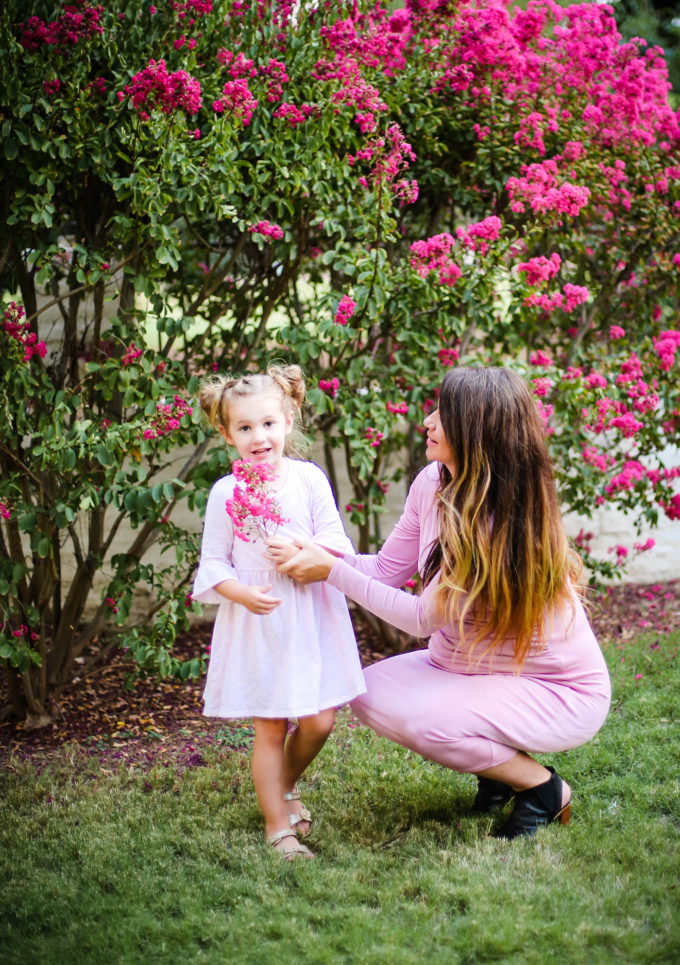 The doctors and I made a plan to deliver no later than 38 weeks, which happens to be this coming Wednesday, 9/13! So I've basically got two more days to wrap up any loose ends at the house or with this blog before sister decides to join us! We've spent the last few weeks prepping her nursery and finally getting that in order. As the end of this pregnancy nears, I've become more and more excited to meet this kid and see the spunk that I am SURE will reside in her just like her older sister. Girls. They be cray.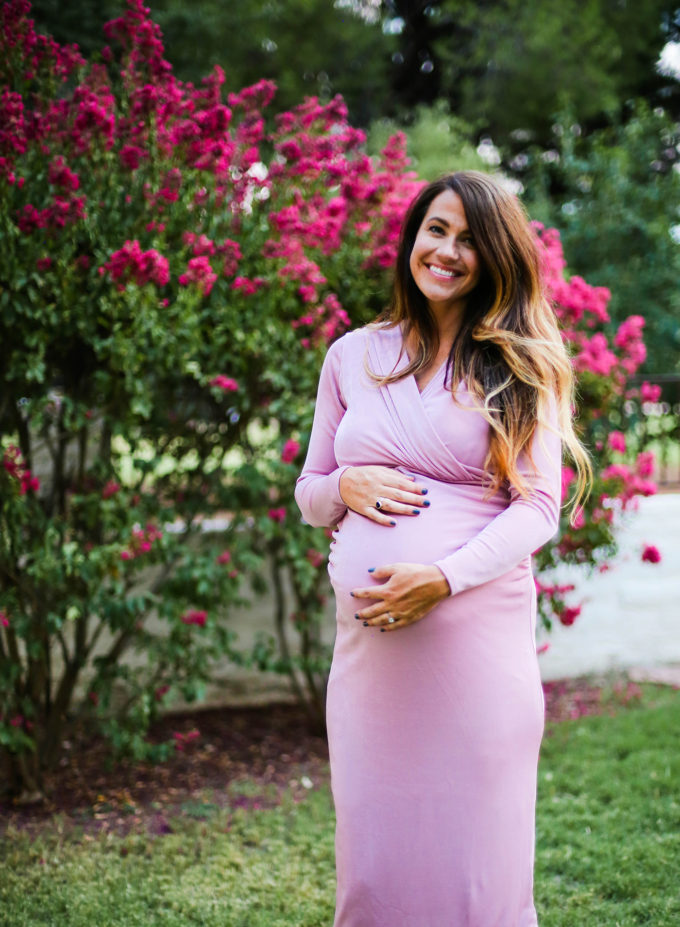 While this pregnancy was definitely one for the books (and one I wouldn't recommend or wish on the worst Cersei Lannister), things have started to look brighter at the end. We decided to get some shots taken to remember how huge I am (you can agree)  and to see how big Vita is before becoming a big sis. Would you believe I hadn't taken more than ONE bump shot this entire pregnancy?!? What the what the?!? So we put on our Sunday best, drank some liquid courage, and posed for the camera in our new backyard! Because. Those pink blooms. I know it. I'm super vain right now by sharing these. I NEVER share pics of me!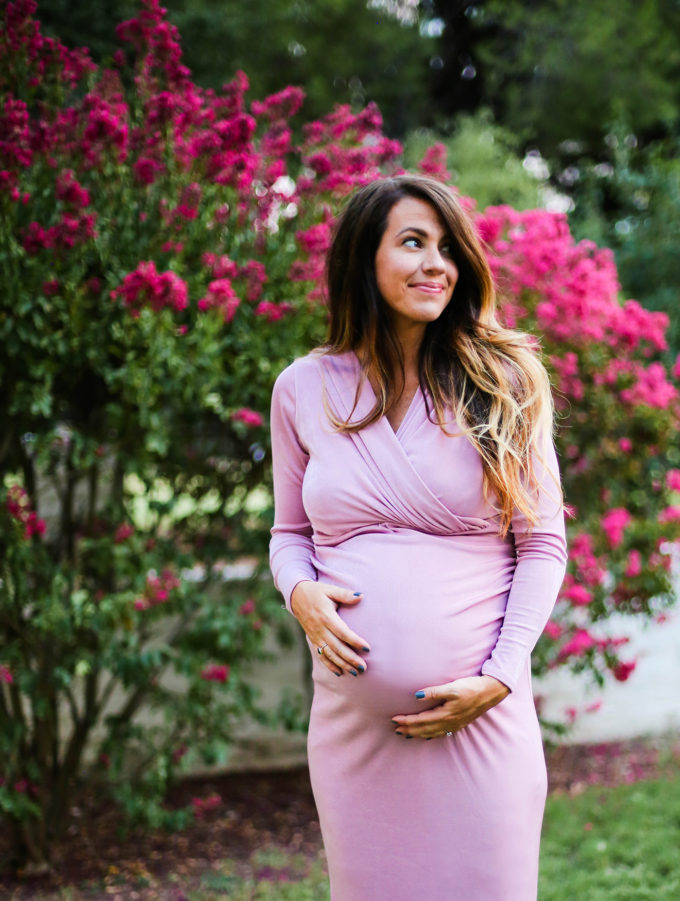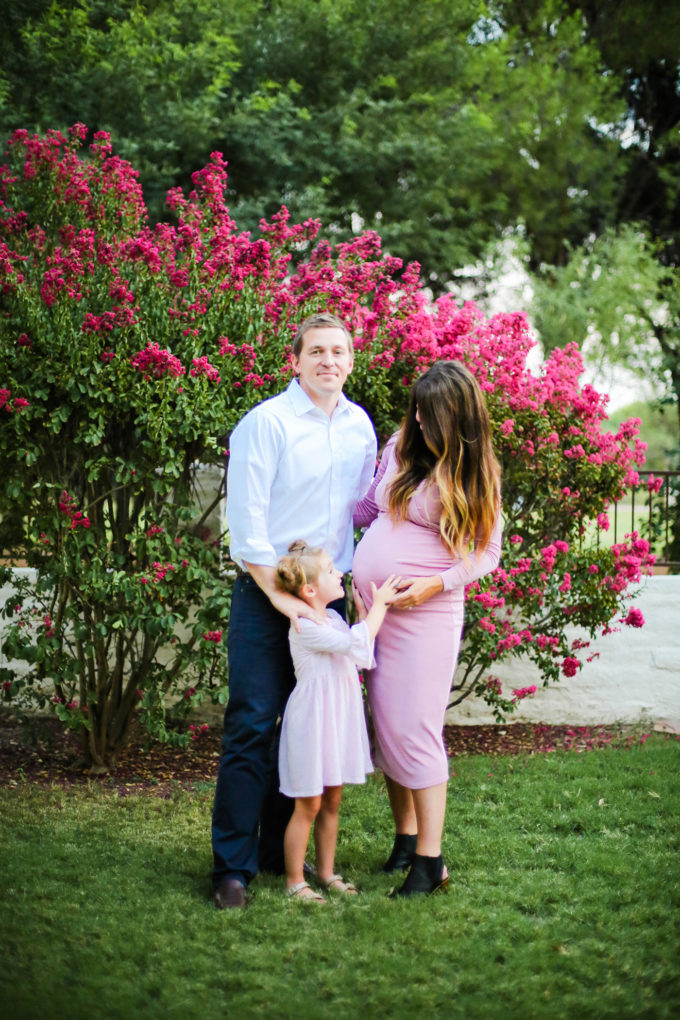 As always, I'm so grateful for the love and support here. Even at times where it seems I've fallen off the face of the earth, I'm so lucky to be able to return and share whatever I need to. You guys are the greatest. And we can't wait for this next chapter of PROPER both personally and professionally!
I feel like I'm doing the whole "new mom" thing all over again. Any advice for dealing with potential health scares or emergencies after delivery? We really don't know what to expect with this one. It will be a total surprise and we are hoping all is well when she makes her debut!
photography \\ Lexy Ward