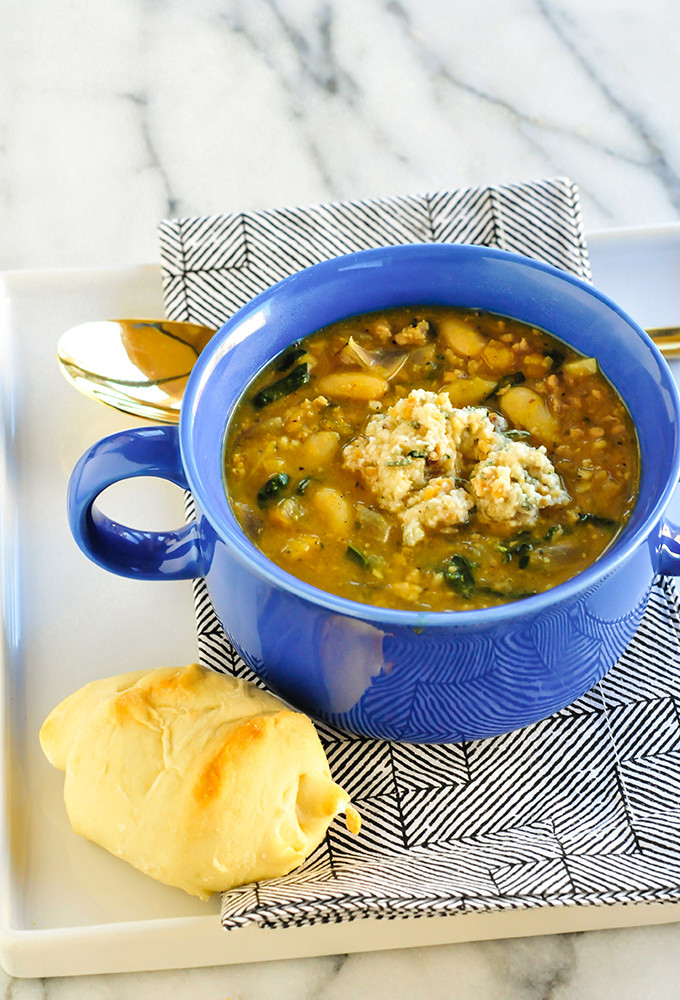 I have said it before, and you all know I love to cook. I love to bake.  I love to cook. And I love to eat. During the holidays, I go crazy with the meals and treats to make and deliver to friends. And it's a bit crazy to admit that I usually just make the food and give it away. I go through all the trouble just because I genuinely like to feed the masses. Cooking meals that are healthy for me have been a bit tricky (thanks to the Diabetes thing…) and so I usually just make one meal for Logan & Vita and then a separate, boring and safe meal for me. But lately, we have been SO super slammed here at Proper that I haven't even had time to do that. I mentioned in this post, but Logan literally walks through the door every day after work and our exchange goes something like this: Logan – "Hey babe. I'm home. How was your day?" Frazzled Lexy – "HI! I DON'T HAVE DINNER. YOU JUST HAVE TO HAVE A PROTEIN SHAKE!" Frazzled Lexy again – "AND CAN YOU MAKE A QUESADILLA FOR VITA?!" That's what my family has been eating lately; protein shakes and quesadillas. #wifeandmotheroftheyear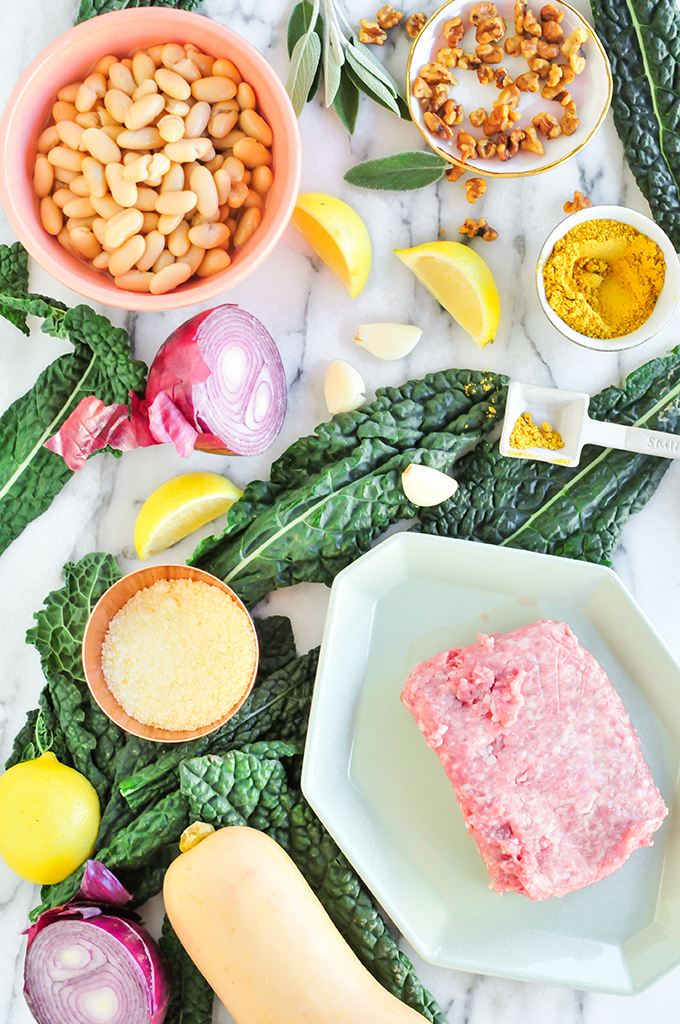 So as an early Christmas present to myself (and the present of the century to Logan & Vita), we partnered with Blue Apron to have our meals planned and all the ingredients shipped right to our door. So all I have to do is open the bag, pull out the ingredients, follow a few simple instructions, and we're sittin' pretty at the table with a gourmet meal that I actually made. I feel like my kitchen game is on point now. 
I have to say that I don't mind meal planning and grocery shopping. When I can find the time to make it out of the work-zone, I'm happy to do it. But it really can't hurt to have Blue Apron do all the work for me. We chose several meals from their recipe inventory (lookin' at you Spiced Pork, Squash & White Bean!) and everything was measured, chilled, and just about ready to go. I just had to chop what needed to be chopped and throw it all in a pan.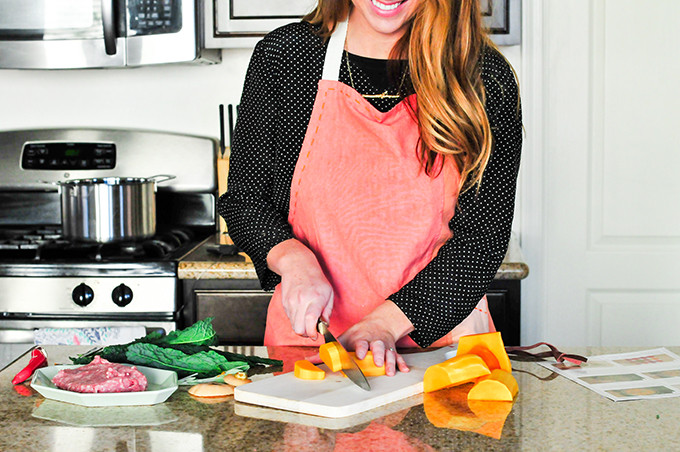 Before I go on, I have to tell you that I really only ever ate squash one way. And it was with heaps of butter, cinnamon, and marshmallows on top. The ideal meal for someone with Type 1 'betes, right? So using squash for anything else was absolutely foreign to me. But using squash in soup was like eating autumn in a bowl. Not even joking. Why did no one ever tell me the secret of the squash?!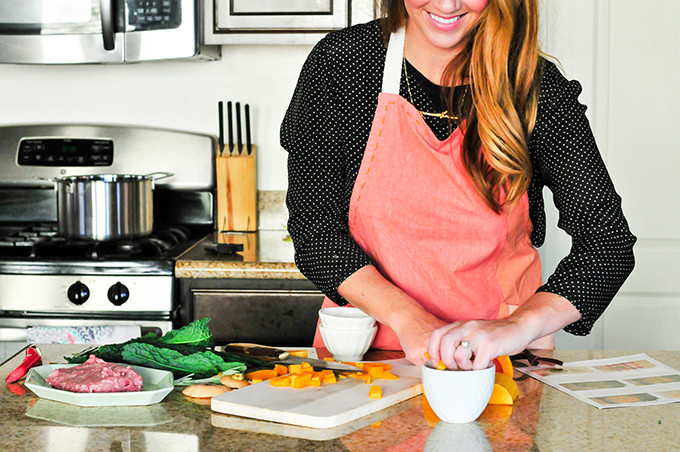 The ingredients are all prepped, but the veggies are shipped in their original state.  Everything ships in a chilled box so things stay fresh until you're ready to use it! You just wash everything and chop it all up. Each recipe comes with a card with step-by-step photos to follow. Even Logan, (aka "Protein-Master Flex") can do this.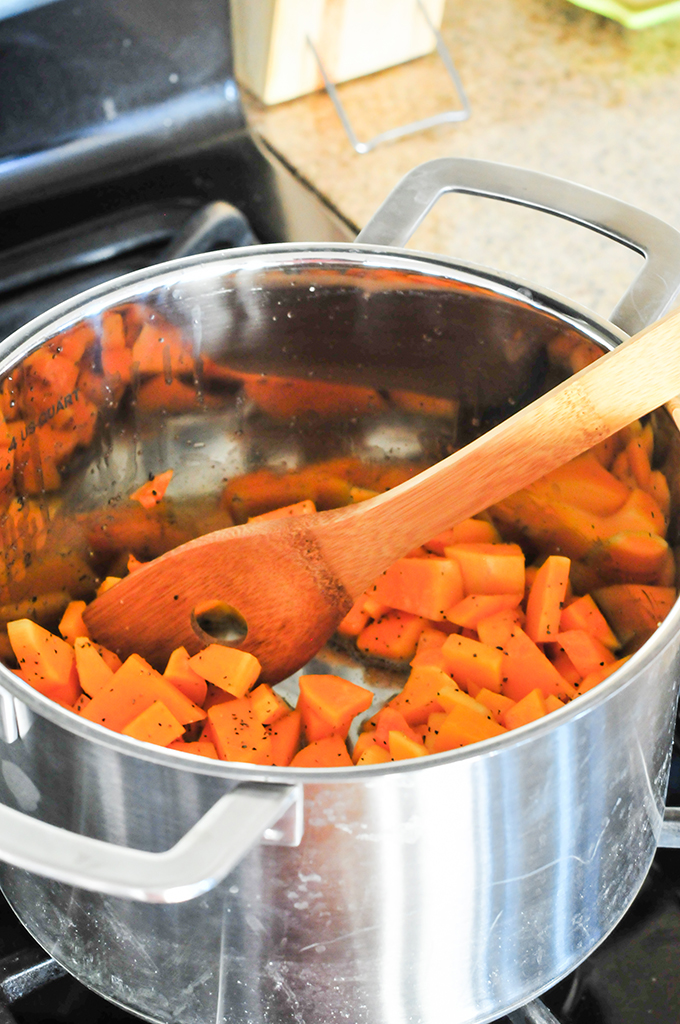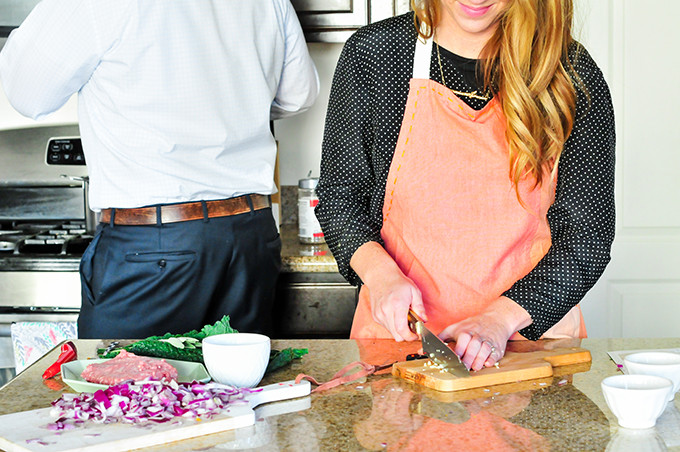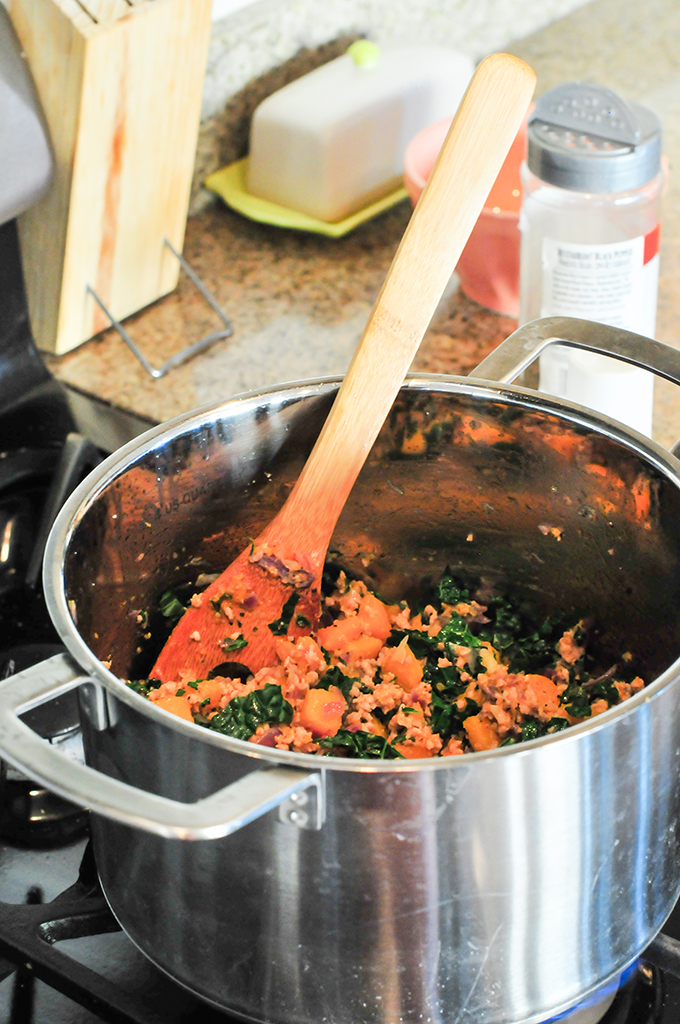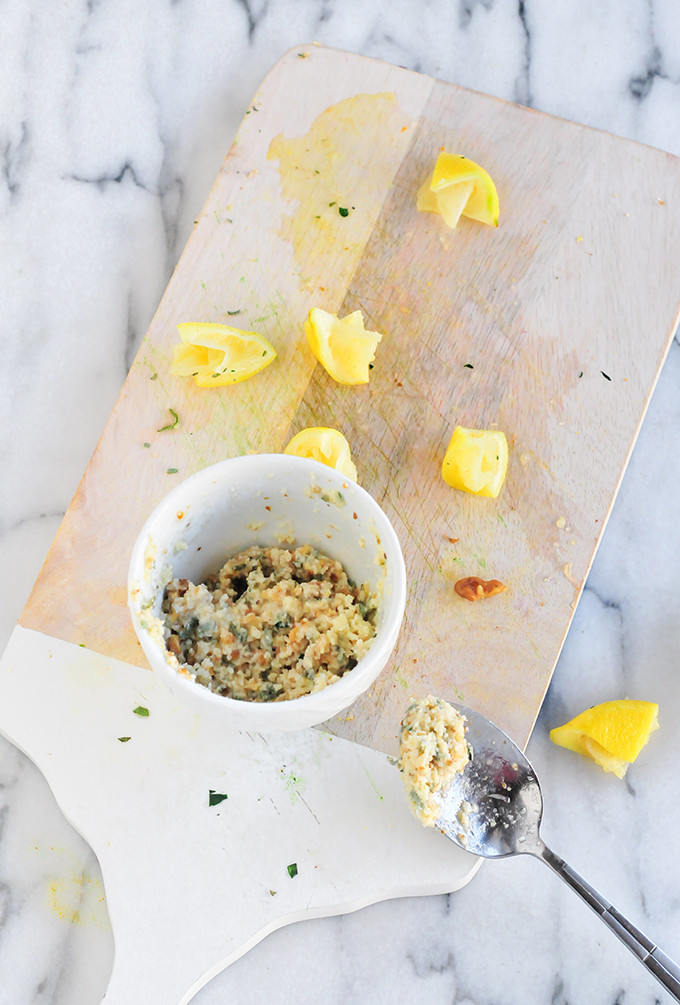 While the soup was simmering, we used some of the other ingredients to make a homemade walnut & sage pesto. I'm pretty sure Logan just ate the pesto before anything else was ready.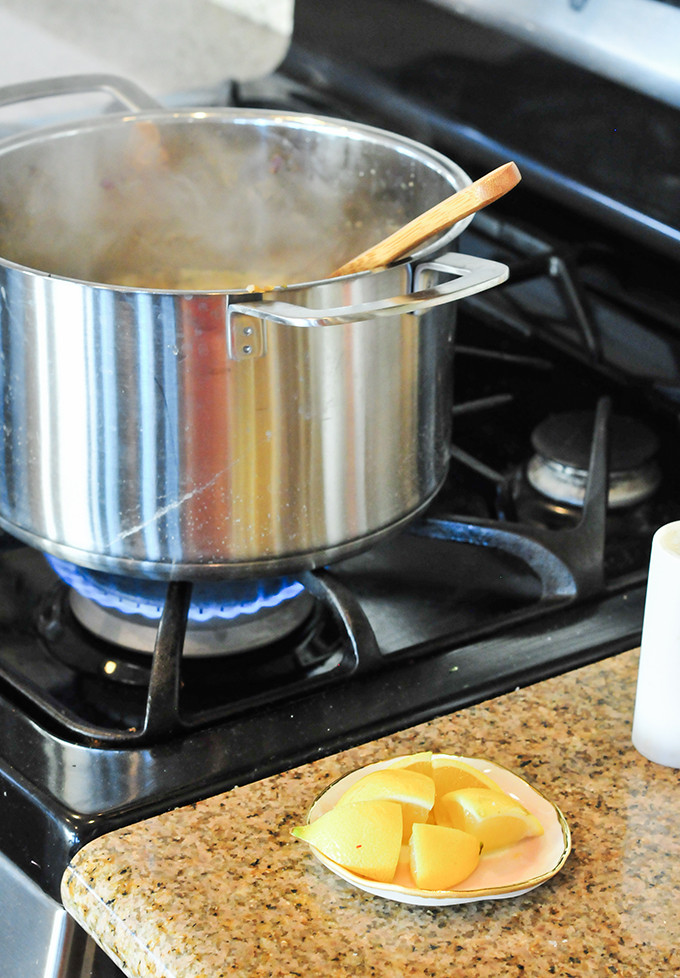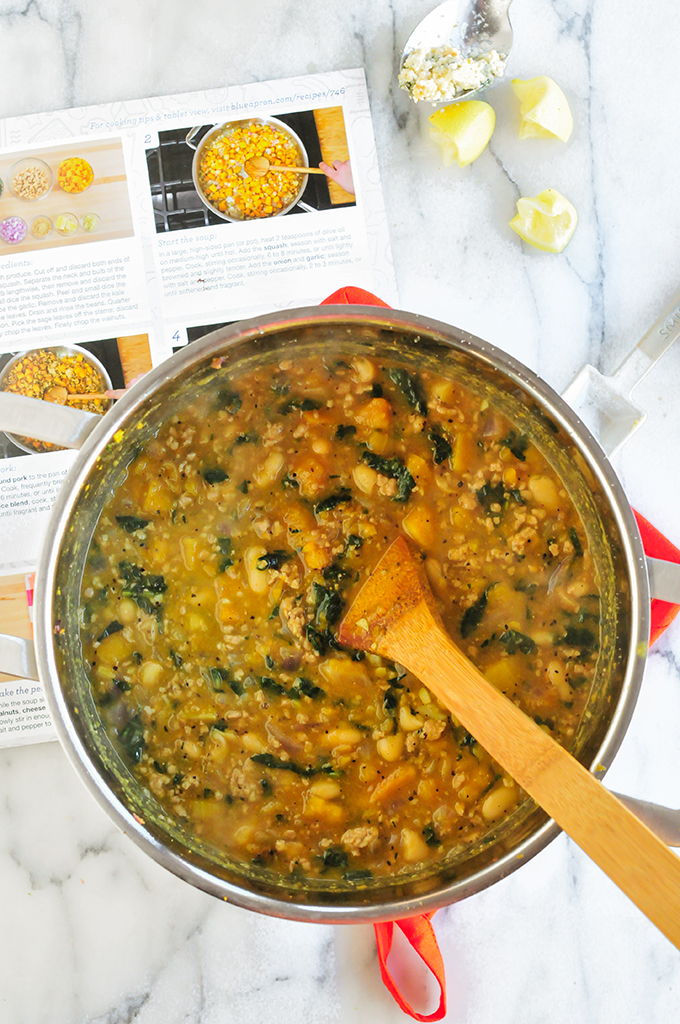 et voilà! A large pot of gourmet-style soup that's almost fresh from the garden.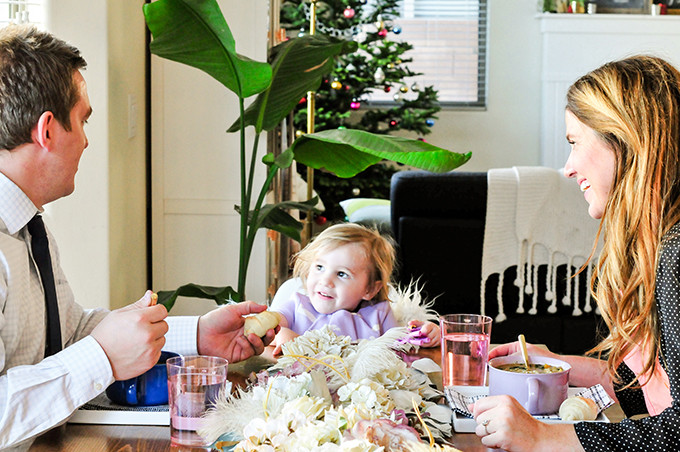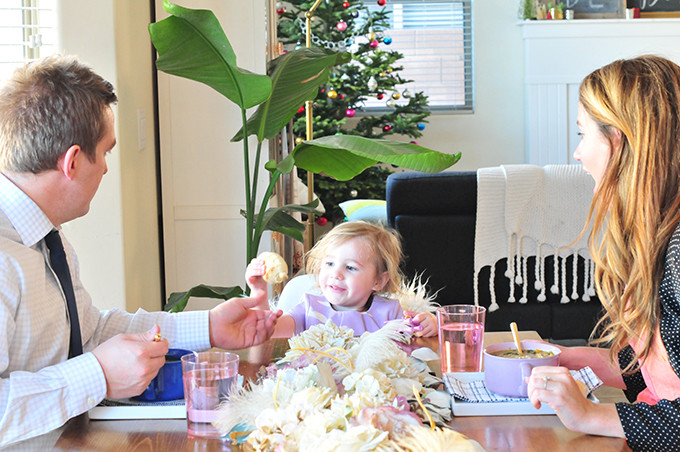 I also made some of my grandmother's 20-minute rolls to go with the recipe, so while the soup simmered, I made bread, too. And felt like the ultimate pioneer.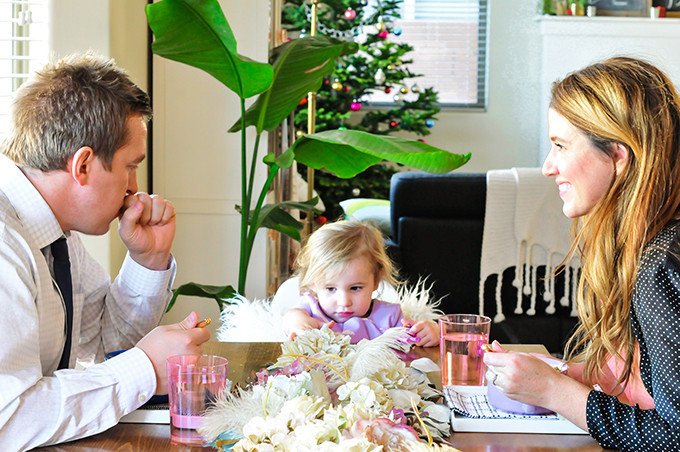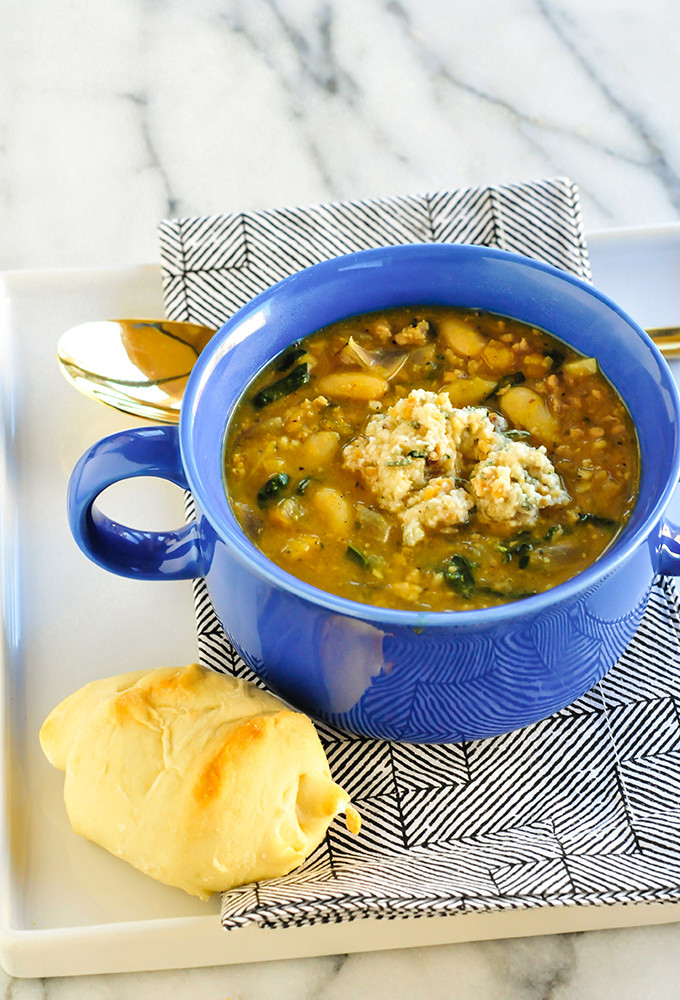 It's a holiday surprise! I know we're all slammed, ESPECIALLY during the holidays, so Blue Apron is offering $50 off your first order! You can try it for a week, pick and choose your meals, wait for the delivery and then put your gourmet chef hat on. You can be a one-and-done kind of family, or continue to have the service delivered at the frequency that works for you and your fam! But be quick, my friends, as the deal is only for the first 50 readers who order – just click here!
Now, let's all go back to our regularly programmed schedules of sugar cookies and gingerbread men while we prep for Christmas!
*This post is in partnership with Blue Apron, a company that believes in bringing healthy gourmet meals to the masses. Thank you for supporting the brands help Proper keep creating! 
*styling & photography \\ Lexy Ward