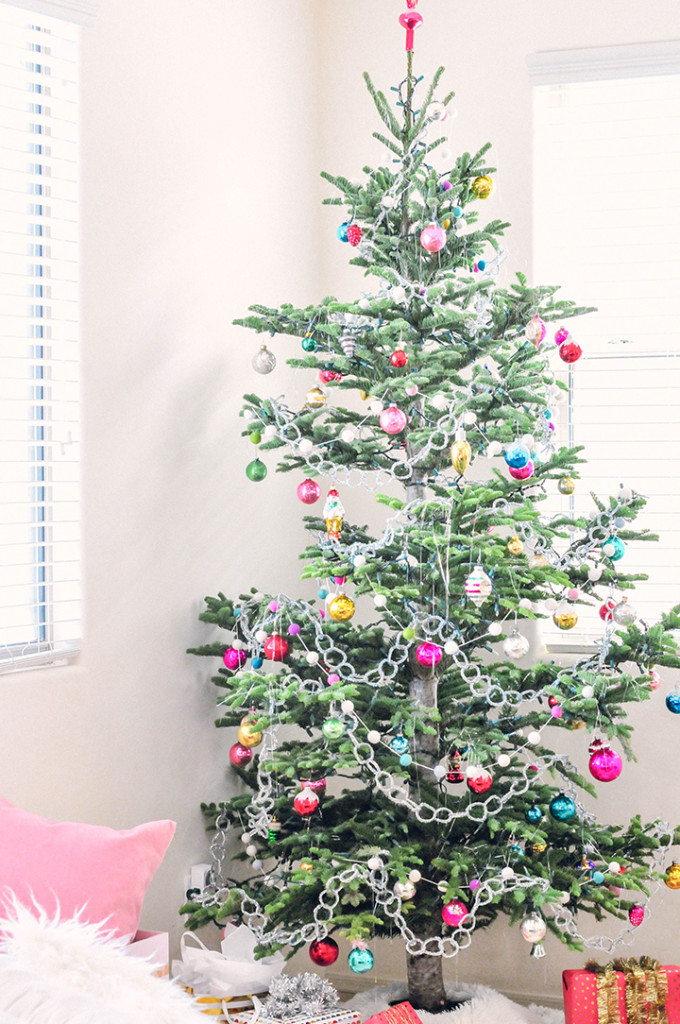 I know I have shared a ridiculous amount of sneak peek photos of our tree, and I thought I'd share the big guy in all its entirety today! So much of what we share here is quick and simple and I haven't really shared much about our personal life or things behind the scenes of Proper. It usually just entails me downing a 12-pack of Diet Coke in two days. What is water? But as we round out the holiday season and my I start new and fun holiday traditions with my family, I felt like I wanted to share a little holiday recap for 2015 and reflect on the year ahead. It's not super sappy, but there are outtakes from our family photo session this year as well as snaps of our holiday decor! So read on!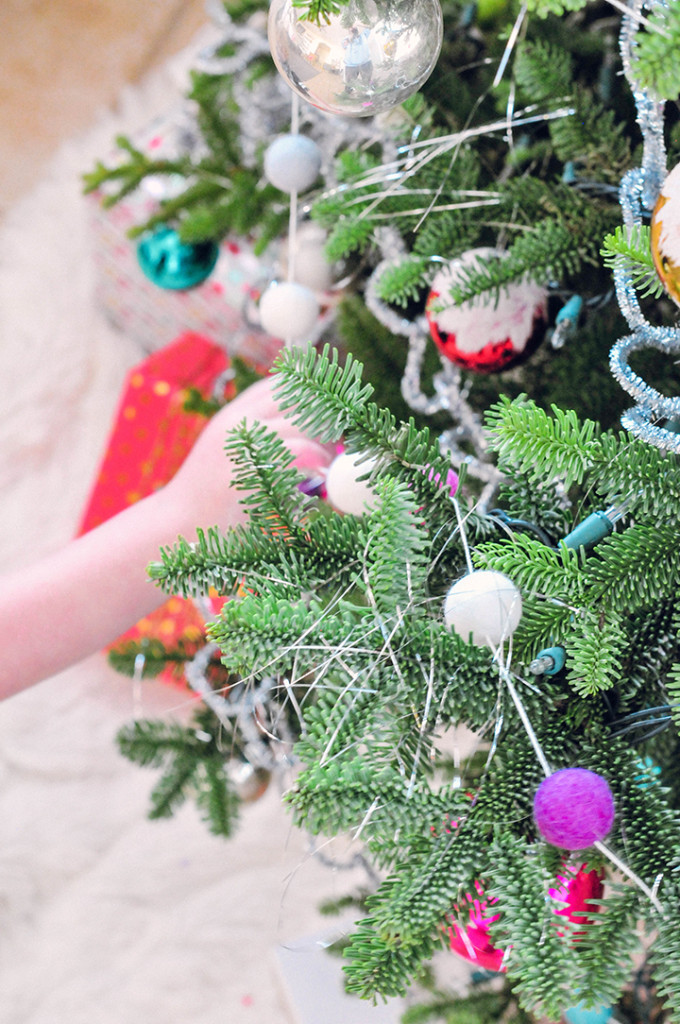 For the last three years, we haven't had a Christmas tree. I know! Crazy! We were house-sitting, and then our new apartment was too small, and it was so tough on my jolly soul. Since we relocated from Denver to Tucson in the spring, I swore to Logan that we were getting a big REAL tree. We just had to make up for lost time! I mean, Vita had never experienced the magic of a real tree. And I was not about to let another pass by. So before Thanksgiving was even here, I scoured Arizona for tree lots and found one close to home that had brought their first batch of firs over from Oregon. Oregon trees are good, my friends. Real good. I've been watering this baby day and night so ensure he stays green and lush until we pack up to visit family near the end of December. So far so good! TIP: Upon bringing the new tree into your house and putting it in a stand, pour water in the tree stand and a can of Sprite. I'm serious. My dad taught me that. And dads always know the magic of soda, don't you think?
Decorating the tree has been a labor of love. I totally understand why people buy fake, pre-lit trees. Lighting these things is tough! After we lit our tree, we spent most of Thanksgiving morning hanging all of the vintage ornaments I've collected over the years. But it just didn't feel complete. So we added some of my favorite felt balls in a colorway that matched the ornaments, threw on some tinsel, and called it day. I'm looking at it as I type this out and it's so pretty, guys. Is it socially acceptable to keep Christmas trees up year-round?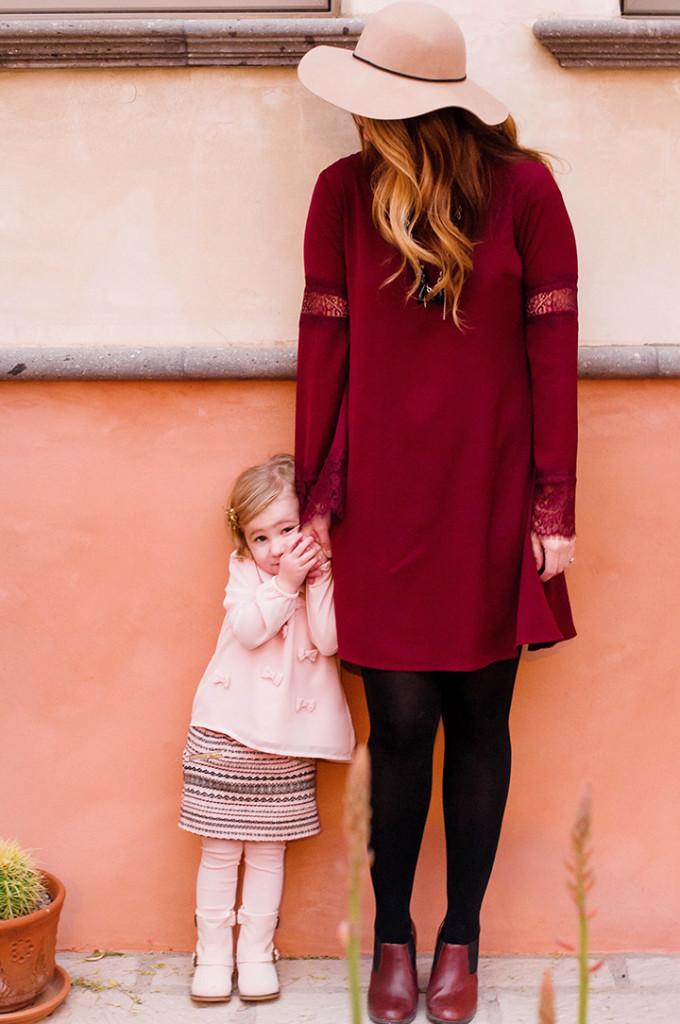 My photography assistant. For reals, guys. This girl has been in my shadow all year. She has observed (and sometimes obstructed!) the work that we do, and it's rubbing off on her, I think.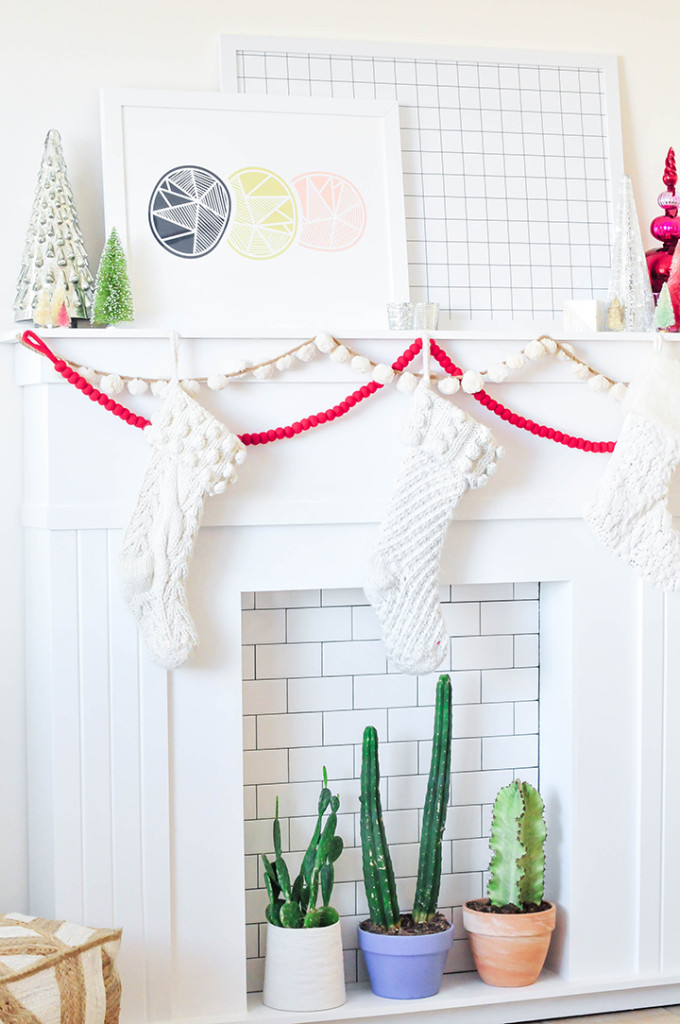 After moving to Arizona, I was a little sad to be hanging out in the desert. It was a completely different climate than the Colorado I've been used to for all these years. However, there were some perks that I noticed right off the bat. The cost of living is much more affordable here and we were able to get a place much, much bigger than anything we've ever lived in. And I have really enjoyed decorating it! My requirement (we're renting) was that the walls be white. That was it. I can work with anything if the walls are white. We found a great place that was open and had white walls, hooray!, but no architectural detail. We're going to be living here for a couple of years, so I told Logan, "we're building a fireplace". And that's exactly what we did! It's a faux mantle – meaning we can't burn any wood because there is no firebox, but there are cactus and that's always a bonus. During the holiday season, ya gotta have a mantle to hang the stockings! And place all of your xmas knick-knacks, ya know?!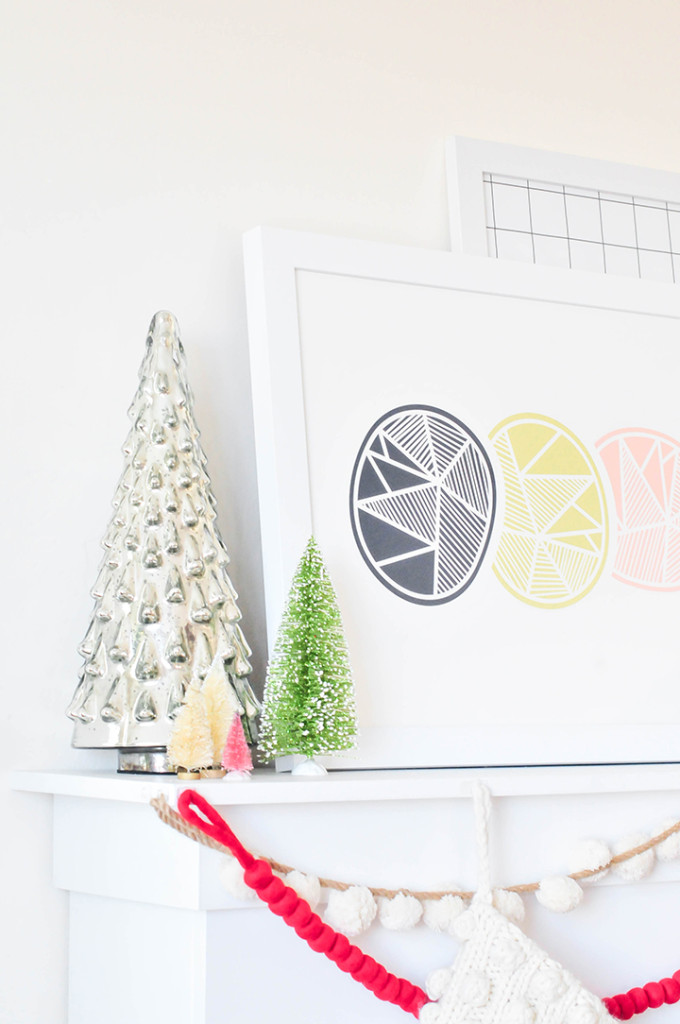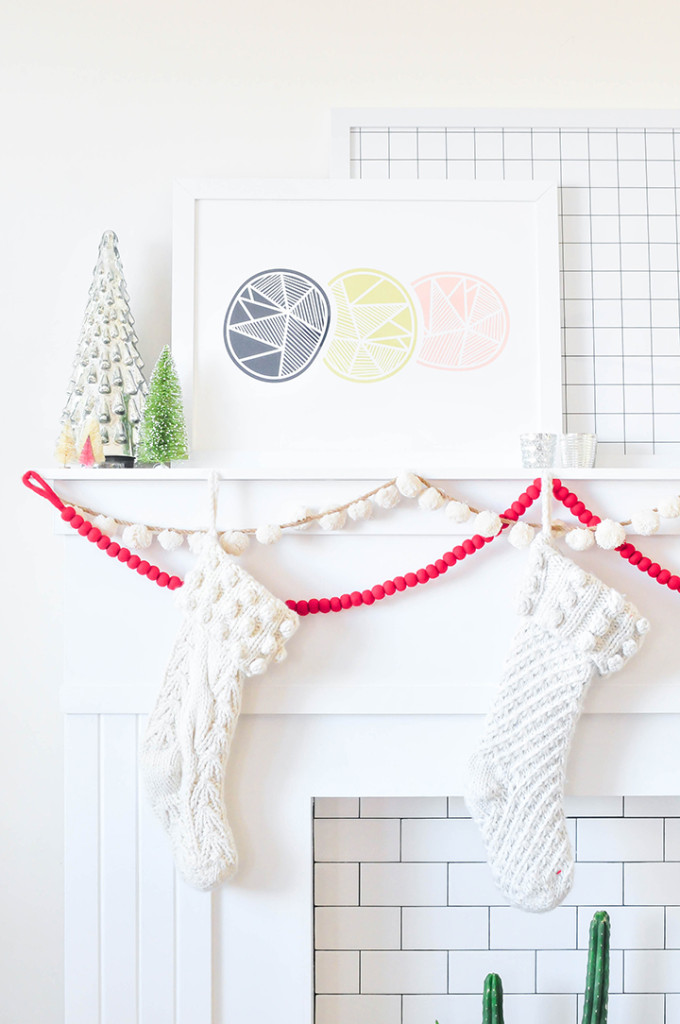 I'm really big on art. I want it on the walls, on the floor, on the shelves, in the bedroom. Anywhere! It honestly makes a space feel more finished and more YOU. I've been particular this time about selecting what prints to use where, but I spotted a few from MINTED that I knew would be perfectly perfect in our home. This "Stacks" art print looks great framed and placed on our mantle. It adds a little bit of color and shares a few of my favorite hues.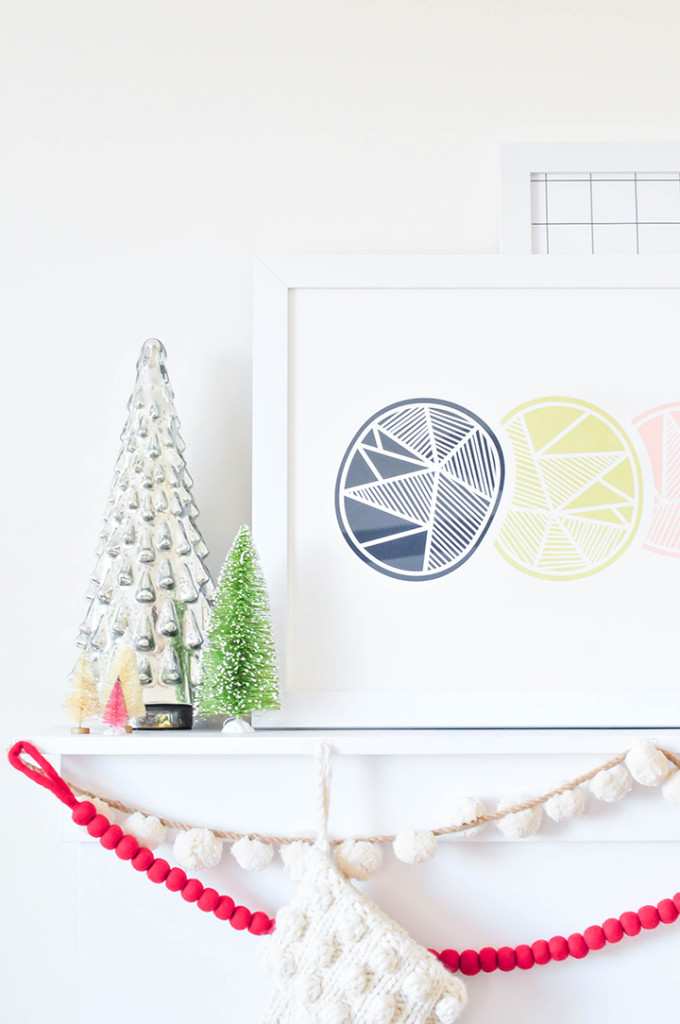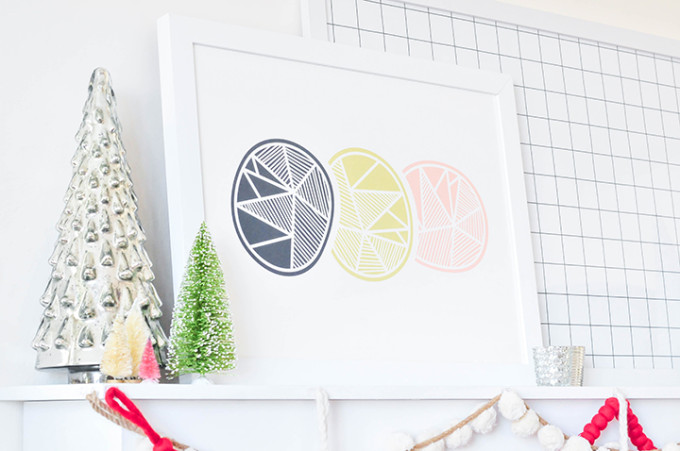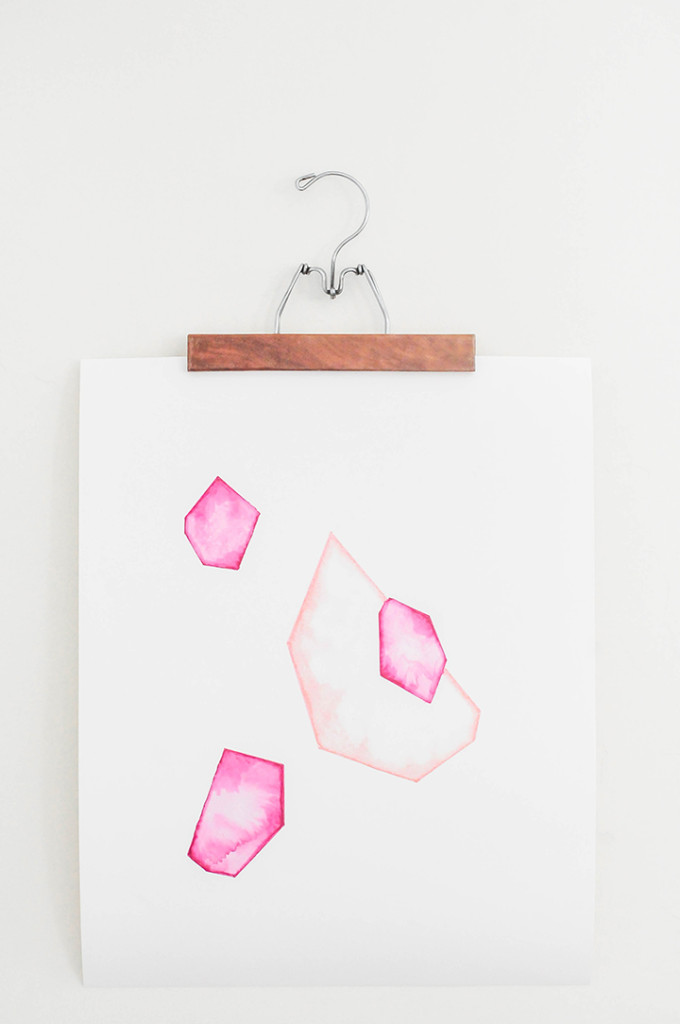 I came across this  gem beauty and felt that it needed to be mine. I am such a sucker for corals and pinks. Growing up, I wouldn't be caught dead in pink, but I've seen the error in my ways. I've seen the light. And it's a pink light. View this print right here!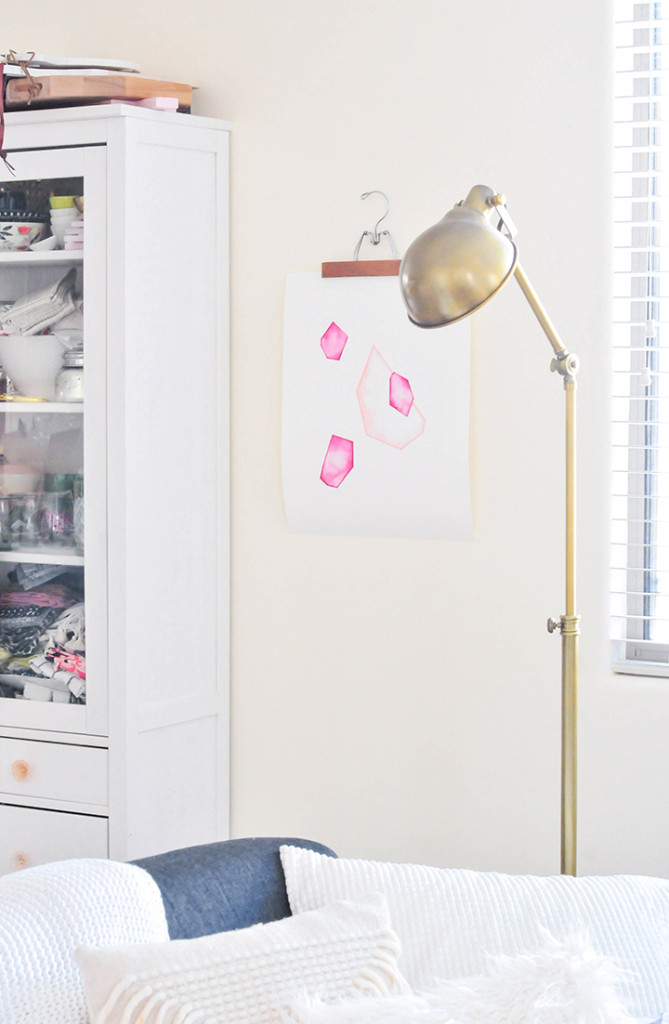 At first, I thought this would look great in my office, but I felt it looked nice in our living room. It's right up against my prop fortress that is filled to the brim with all sorts of items I've used for projects over the years. 

Um, hi. That's Vita's stocking. It's too cute, no?! How fun is it to get stockings for your loved ones? Ours are all different in our family, but they coordinate nicely. Above the mantle, a collection of trees and vintage ornament decor from antique shops in a small town back in Colorado.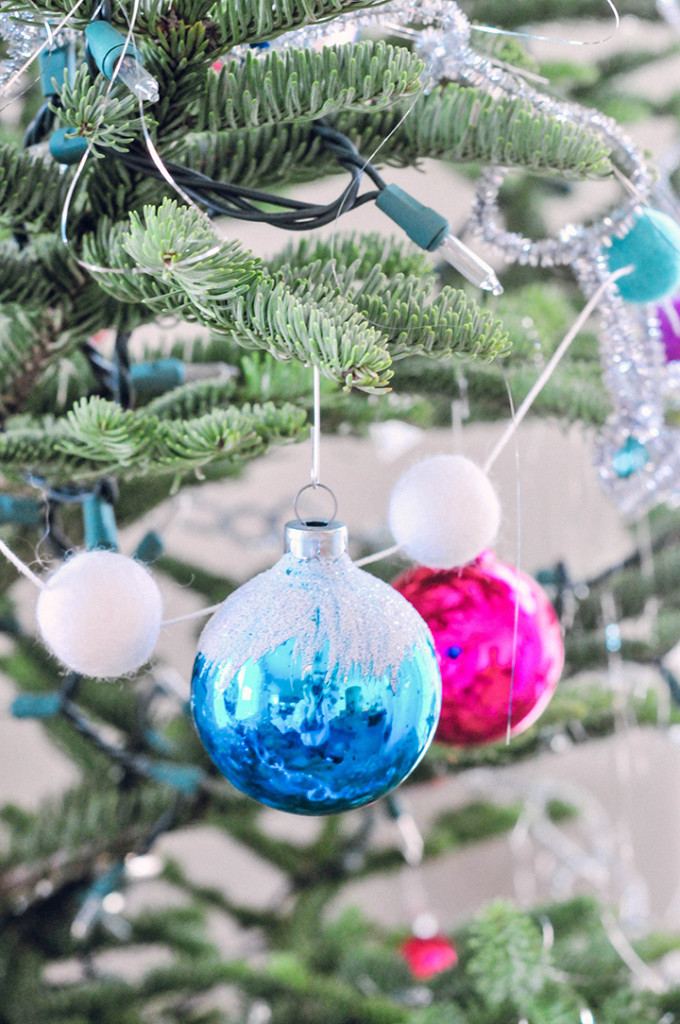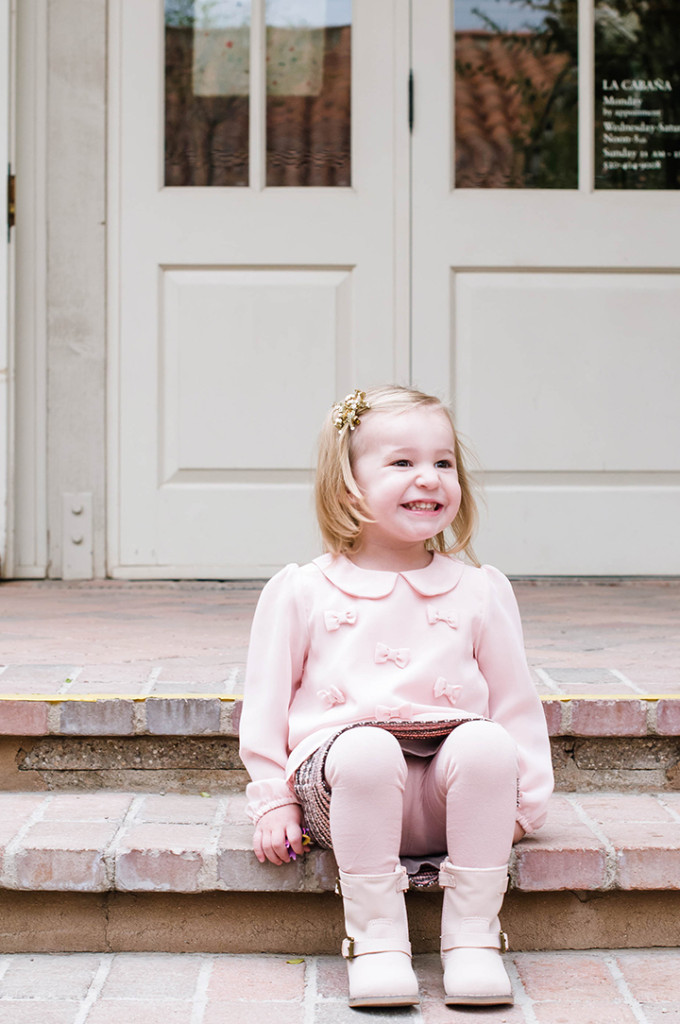 We recently had a few photos taken to use for holiday cards and to also just remember this phase of life. I will say that this year has been the toughest and most rewarding year of being Vita's mother. Being a parent is hard. It's not for the faint of heart. And so much of what you do is not for you. It's never for you. It's all for them. We love children and big families and hope to grow ours very soon. As crazy as it sounds, we've wanted another child for a long time and it just hasn't worked out like we've wanted. (Thanks again for that, diabetes.) I'm not going to go into all the details of the struggle that is fertility and family and finances. We've all been there. Maybe? At least I have. And it's not always beautiful. But as I reflect back on this year and the time that I've spent with just Vita, I'm so grateful for it. It's been such a treasure to have her all to myself. A few months ago, we were sitting together and she just put her arm around my neck and said, "Hi, best friend!" I don't know about you, but that is heart-stopping. I have loved my one-on-one time and will continue to cherish that for as long as I can.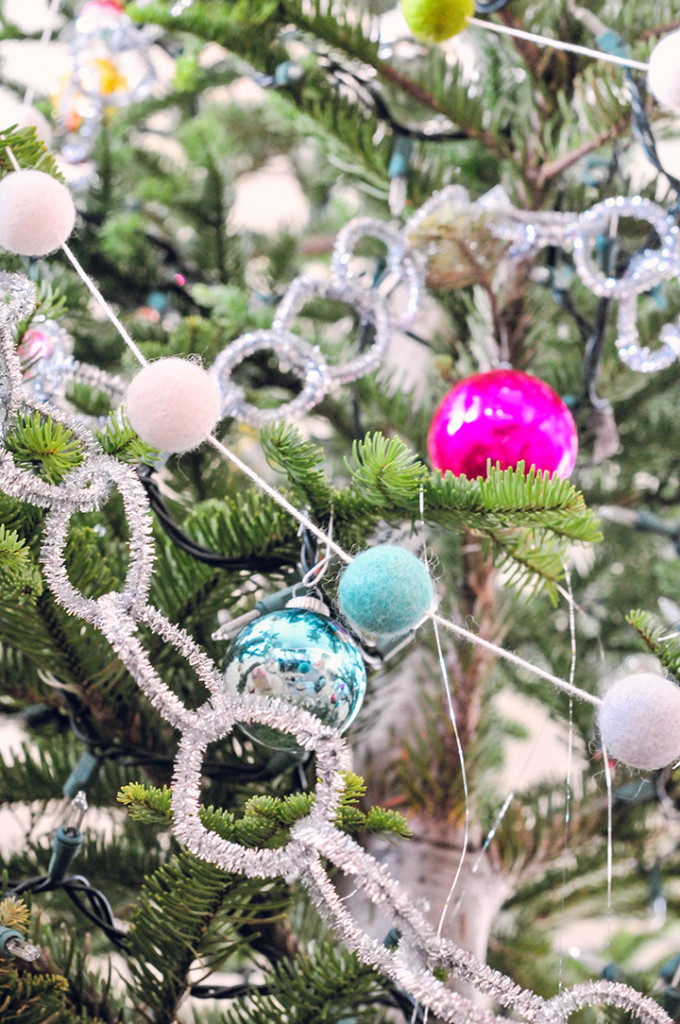 A view looking up from under the tree.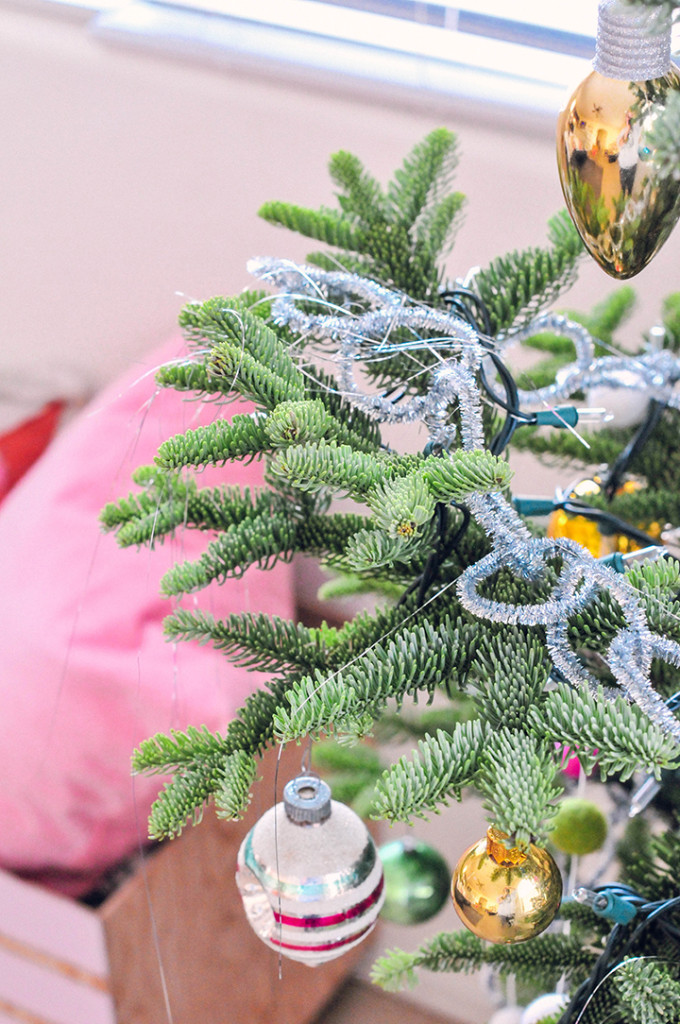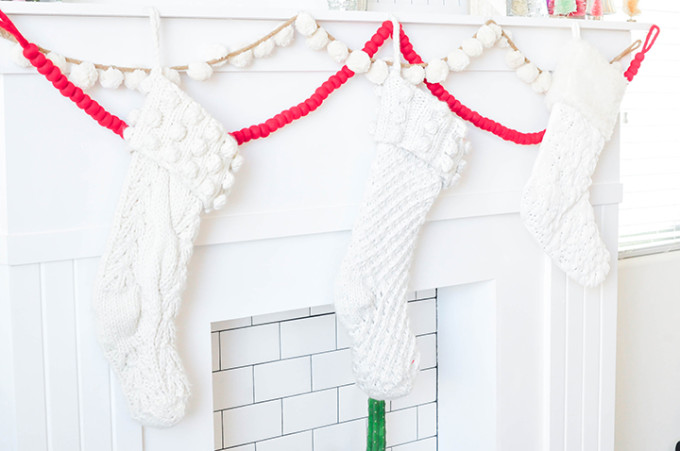 The tree wise men. Er, I mean stockings. The three stockings.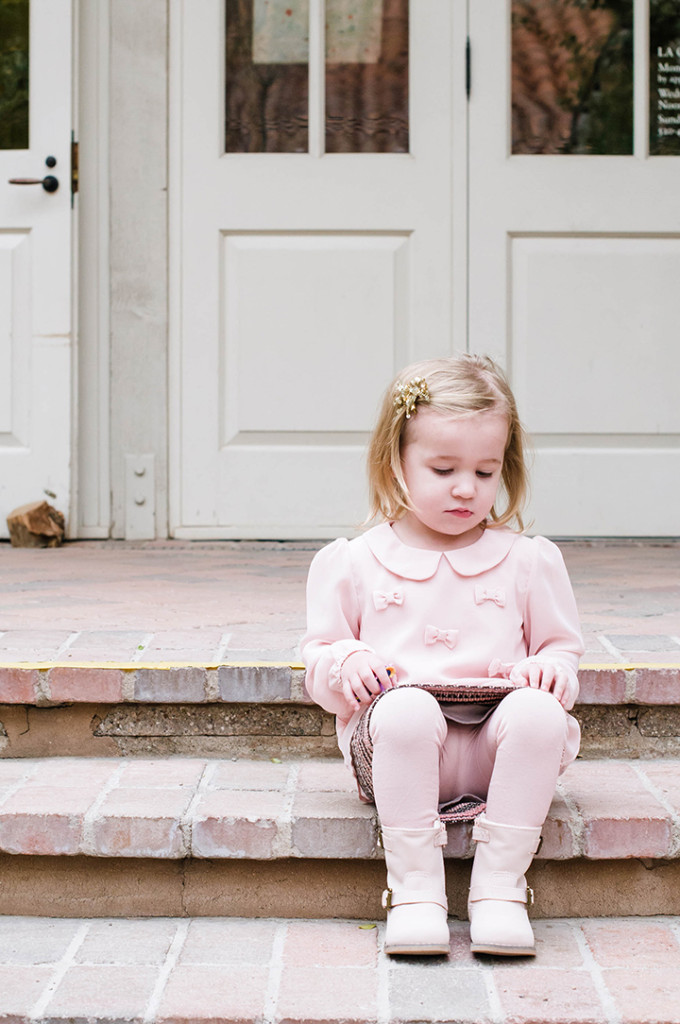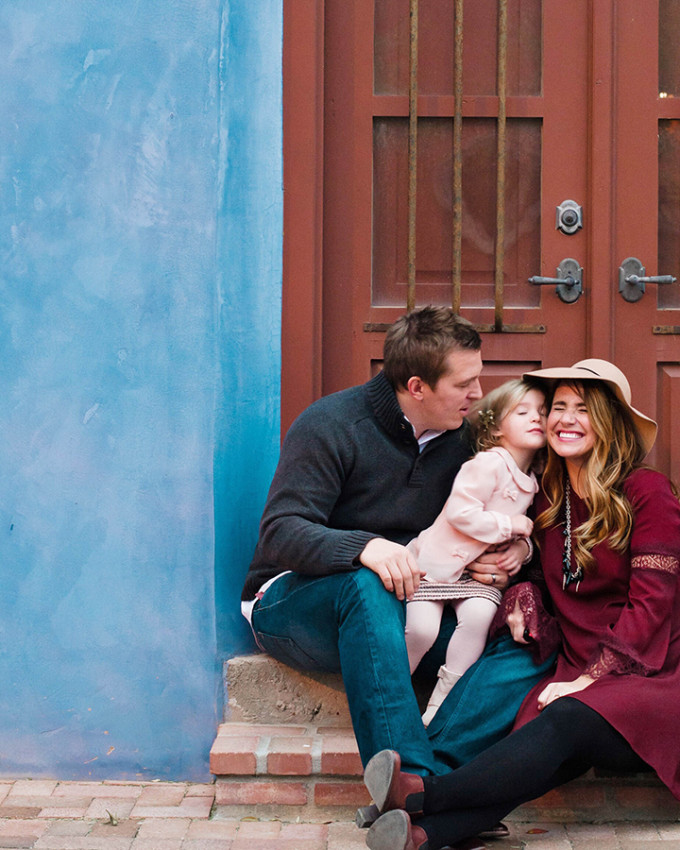 This is how she gives kisses. She nuzzles her cheek up against mine and I giggle. This family of mine…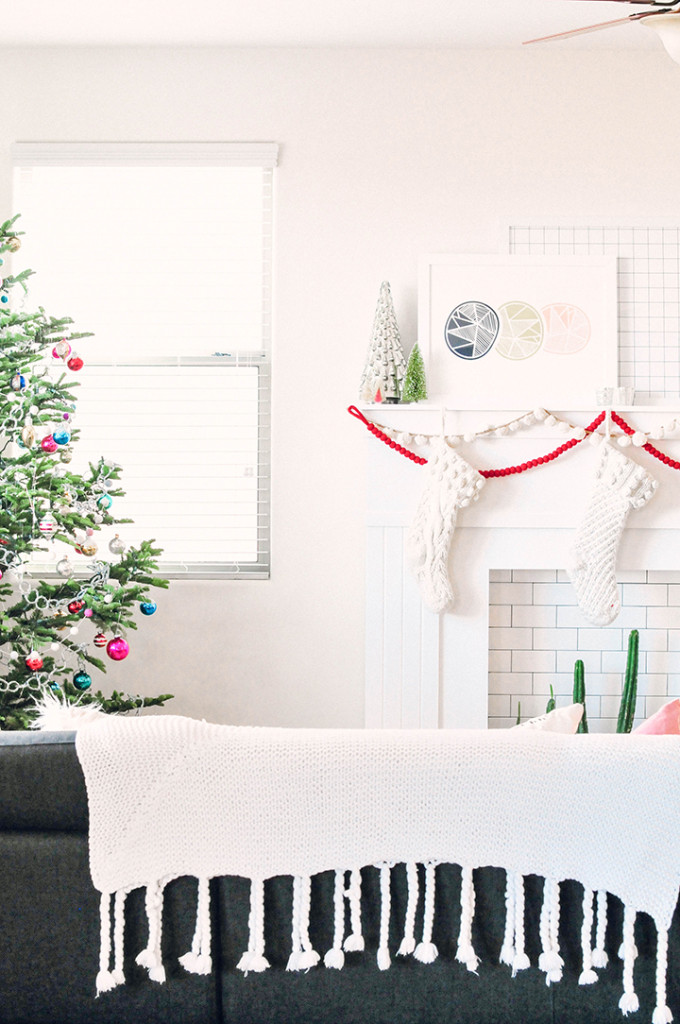 I could just stay here all year. And never move. I just need phone charger.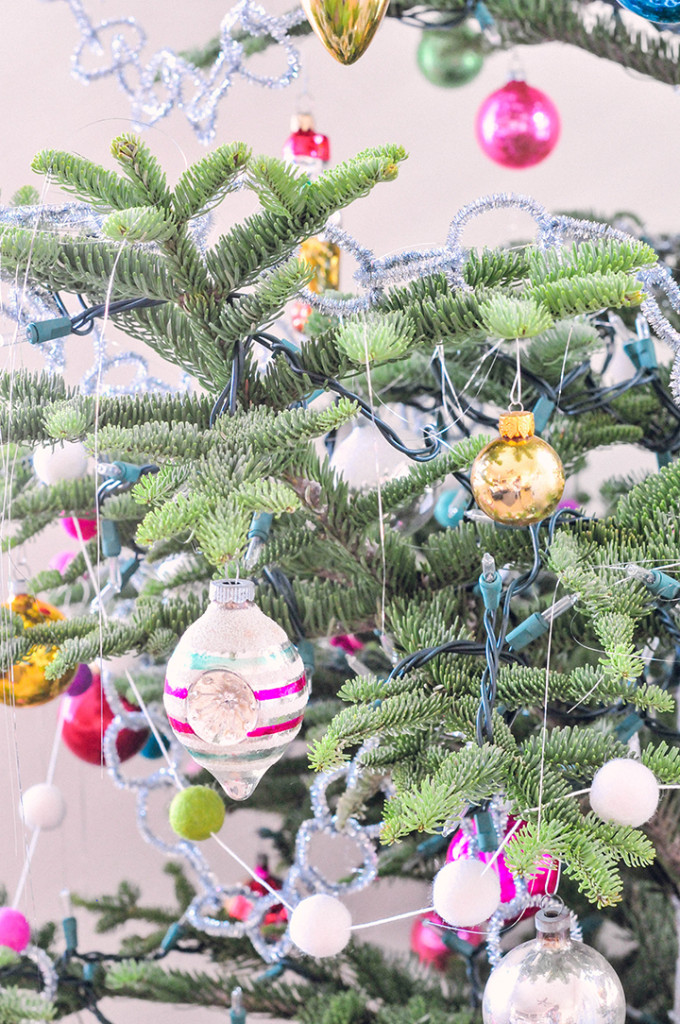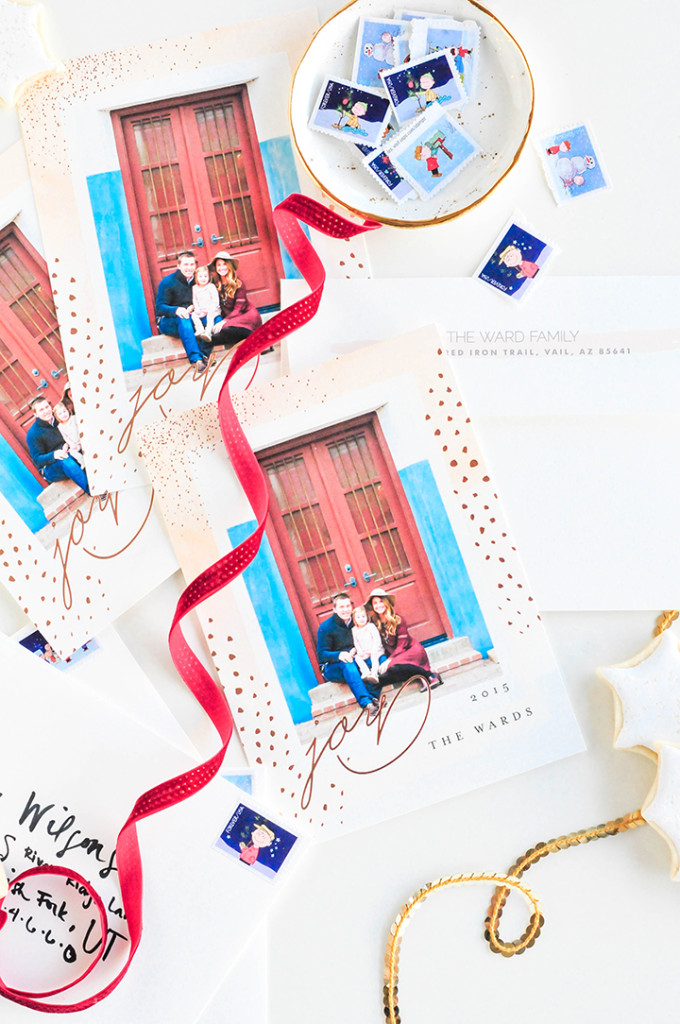 This has definitely been a year filled with changes and challenges and triumphs. So many triumphs. I don't know that I can articulate all of my thoughts into one little post. I did try to share it on the backs of our holiday cards this year. Sneak peek above! I love how they turned out. I think it's the rose gold foil. Or it could be the cutie sitting between the husb and me. And also. Charlie Brown stamps. Are you kidding me, United States Post Office?!?! Get the heck off my block with that cuteness.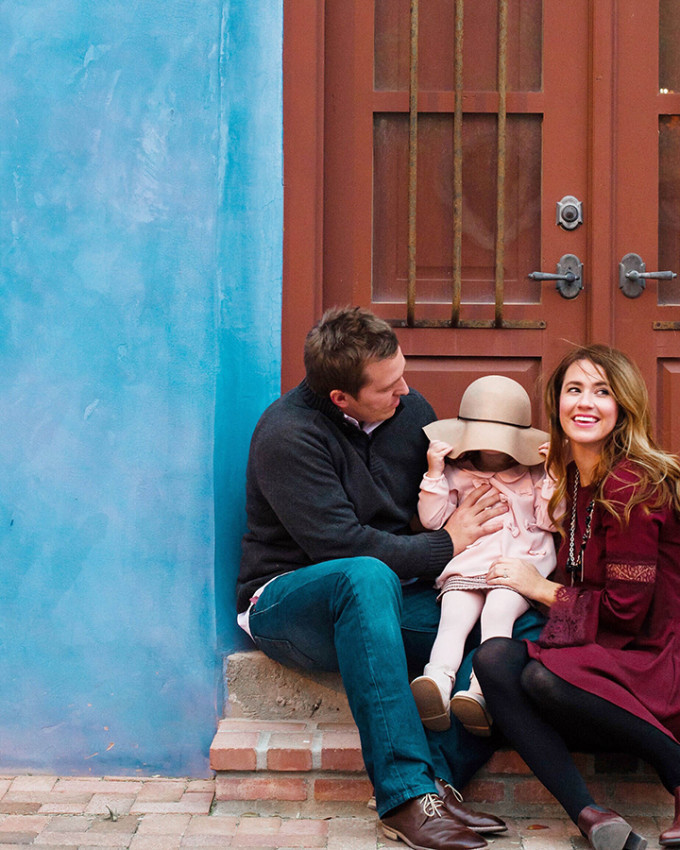 I'm anxious for 2016. We've already lined up so many amazing things and plans for this little business of PROPER  that has become so much more than just a blog. I'm excited for what's in store. I'm excited for what I know is happening. And I'm eager to learn the things that are still to come. Wishing all of you a happy happy holiday! And a happy happy weekend! Because it's Friday. We love Friday, yes?
*This post is in partnership with Minted, a brand whose mission is to bring beautiful paper and well-curated design into the home. Thank you for supporting the brands that help Proper keep creating!
styling & photography \\ Lexy Ward