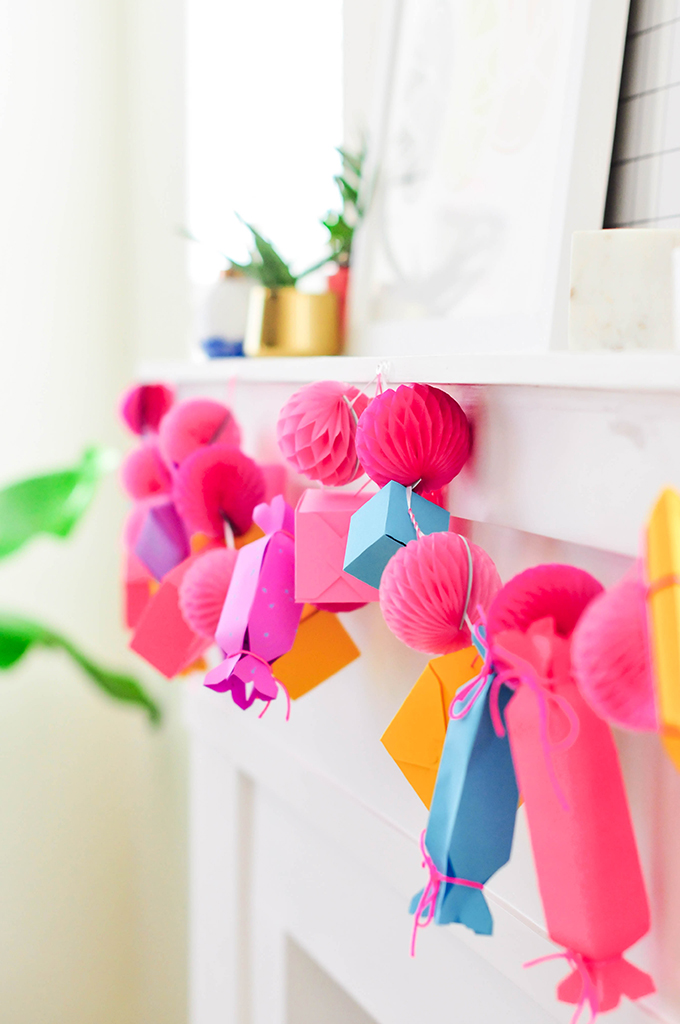 It's almost Mother's Day! This is the first year that I'll be spending it at home with Logan (I'm usually visiting my own mom on this special day!) and so I figured I should start planning my own gift. wink! Logan, if you're reading this, it's okay. A few years ago, I snagged some fun little punch boards to make all sorts of gift boxes for one of our EAT DRINK CREATE workshops back in Denver. They've come in handy over the years and I thought it would be really fun to make bunches of boxes filled with gifts for the mom in your life! I've partnered with Astrobrights Papers to create a DIY Paper Gift Box Garland that is sure to make mom happy when she wakes on Mother's Day!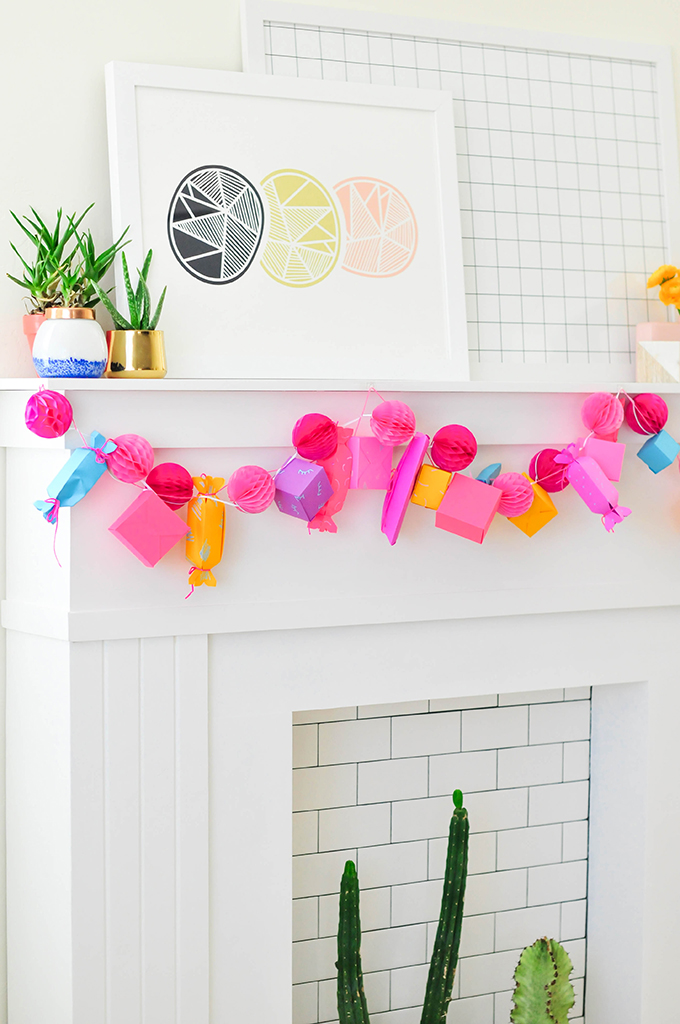 We filled each little box with assorted gifts like favorite candies and caramels. The smaller boxes contain small presents like pairs of earrings and button flair from Ban.do. I'm just hinting here.
Materials Needed for DIY Paper Gift Box Garland
Astrobrights Papers in Galaxy Gold, Plasma Pink, Pulsar Pink, Outrageous Orchid, Planetary Purple, and Lunar Blue
Paper Punch Boards (we used pillow box, gift box, and candy box)
glue stick or double sided tape
large quilting needle and pink yarn
gifts for mom!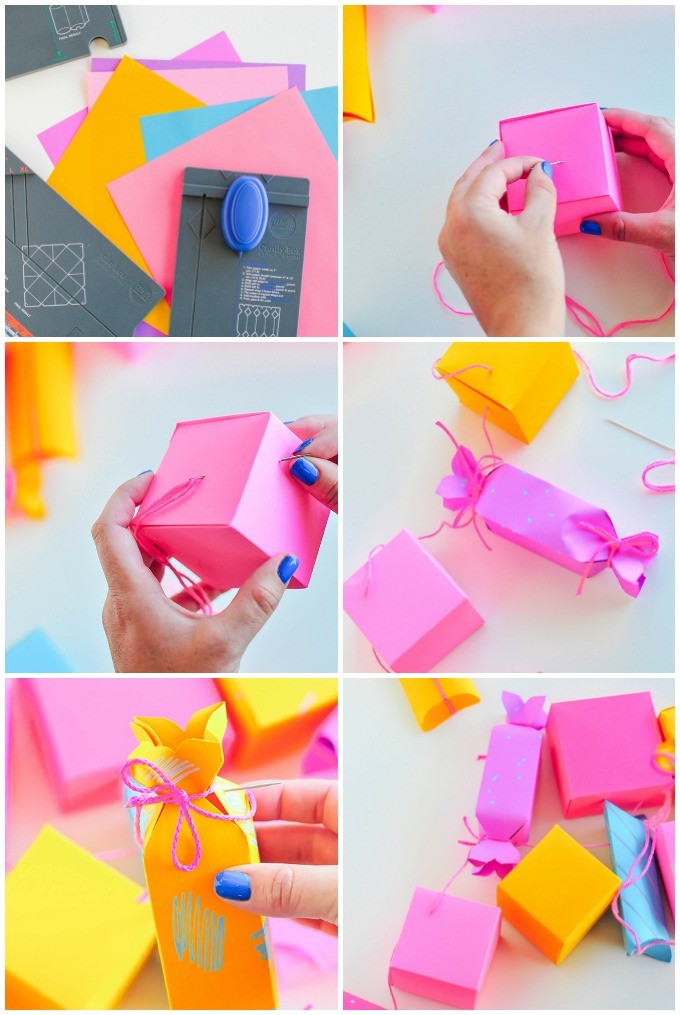 Step 1. Choose your punchboard. We used a selection of gift boxes, pillow boxes, and candy boxes in different sizes and colors.
Step 2. Follow the directions on the punchboard. Each board has a step-by-step list for what box size you want to make.
Step 3. After your boxes have all been scored, folded, and glued or taped shut, use a small needle and yarn to thread them together.
Step 4. Space out the boxes evenly and hang them over your mantel and wait for Mom to wake up!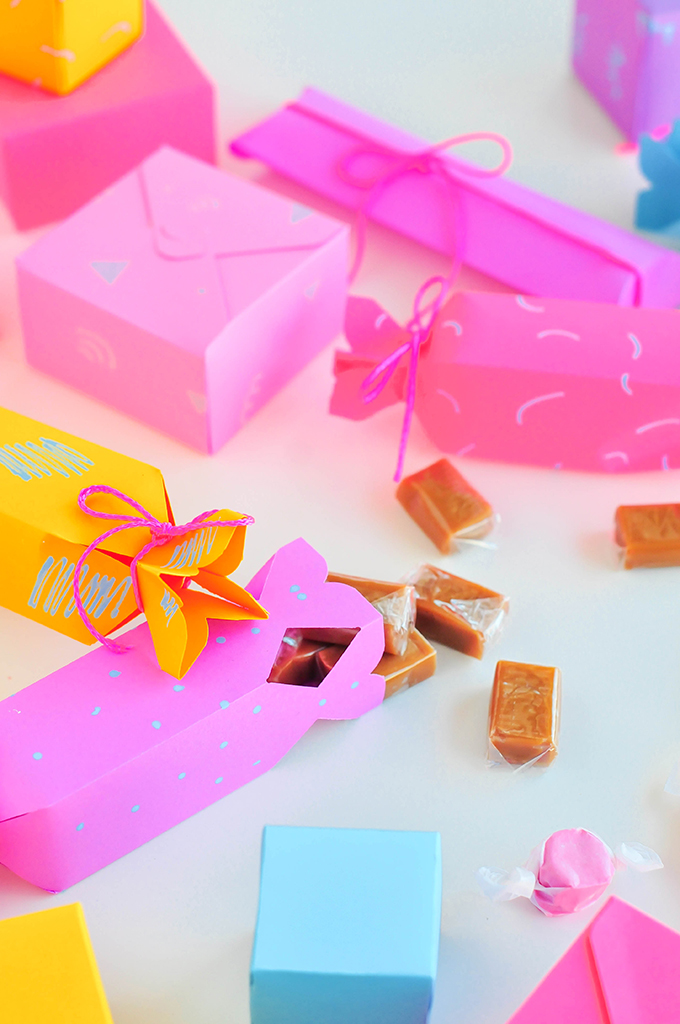 I used some paint pens to decorate a few of the papers with patterns and prints before cutting and scoring them into boxes.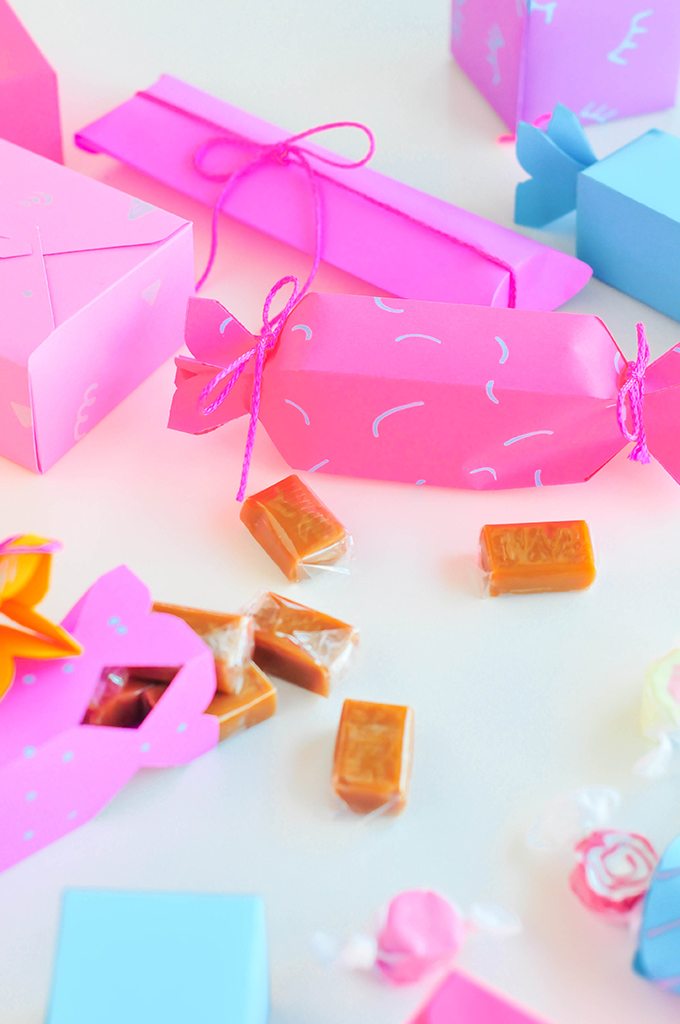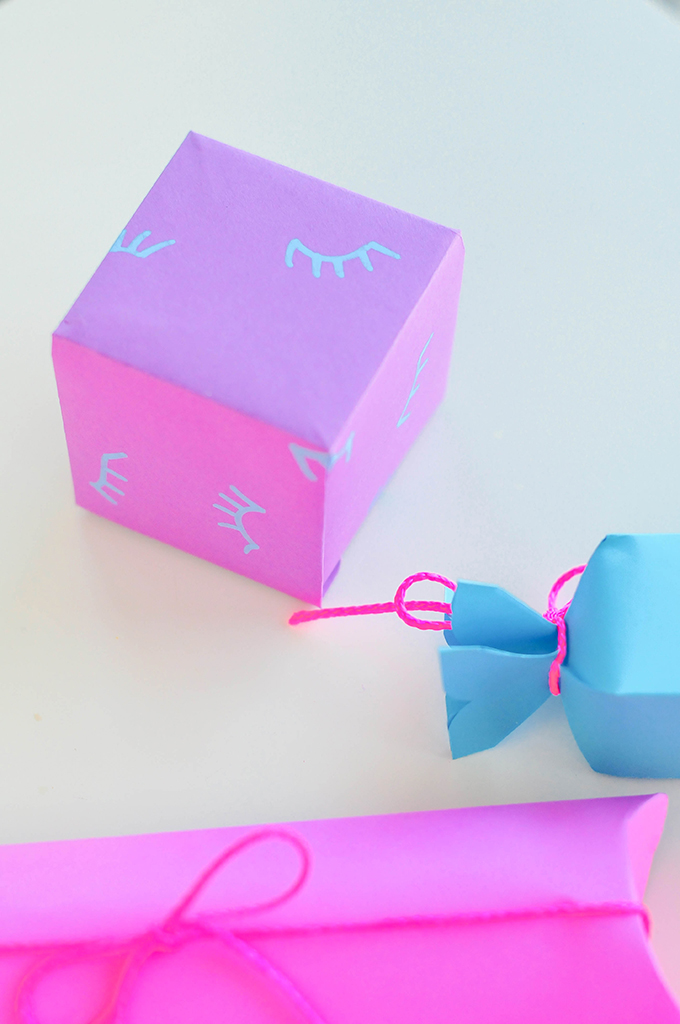 A purple and blue combo will always be my fave!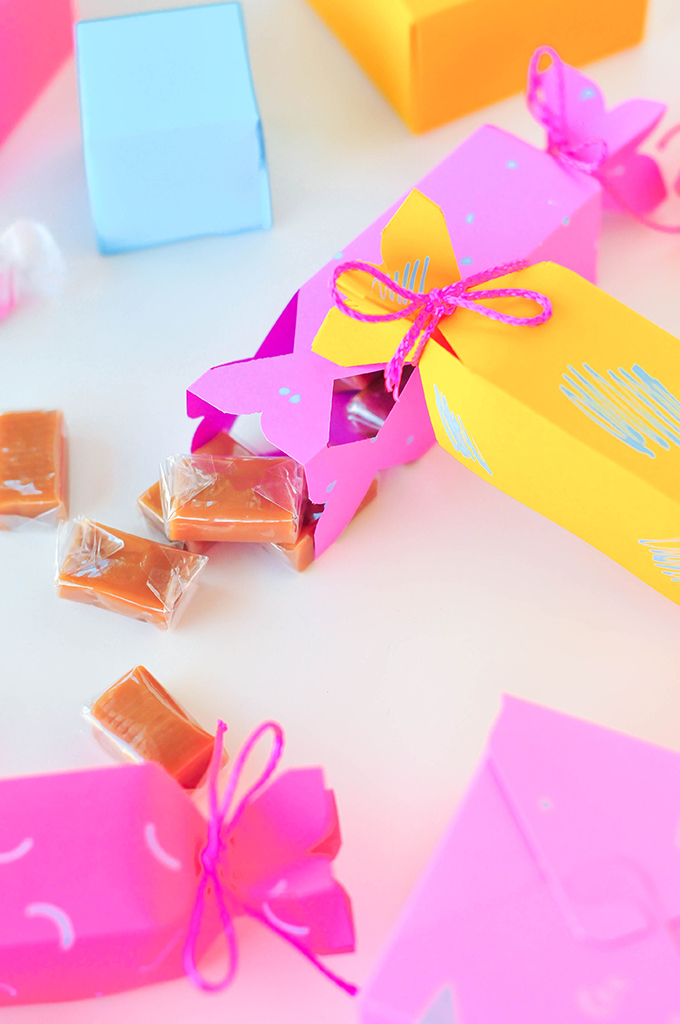 These colorful papers are so perfect for little boxes. The mustard yellow yardstick makes an excellent candy box! Tie those suckers with some neon pink yarn and admire.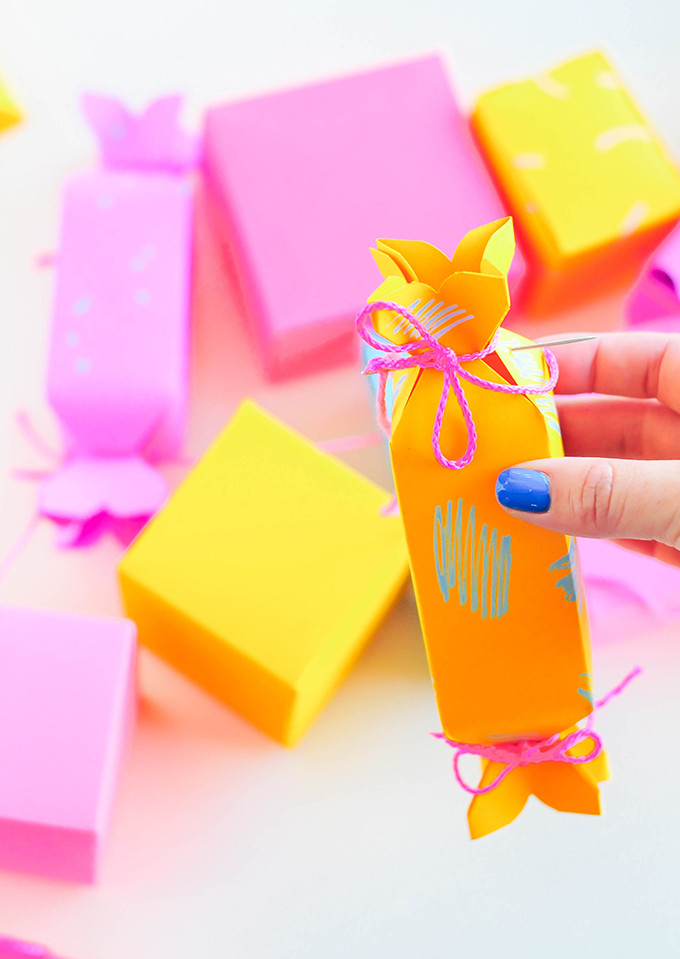 When stitching the boxes together, try to thread the boxes near the top or a corner. This will help the boxes stay secure, but also show off their cute designs when threaded together on the yarn.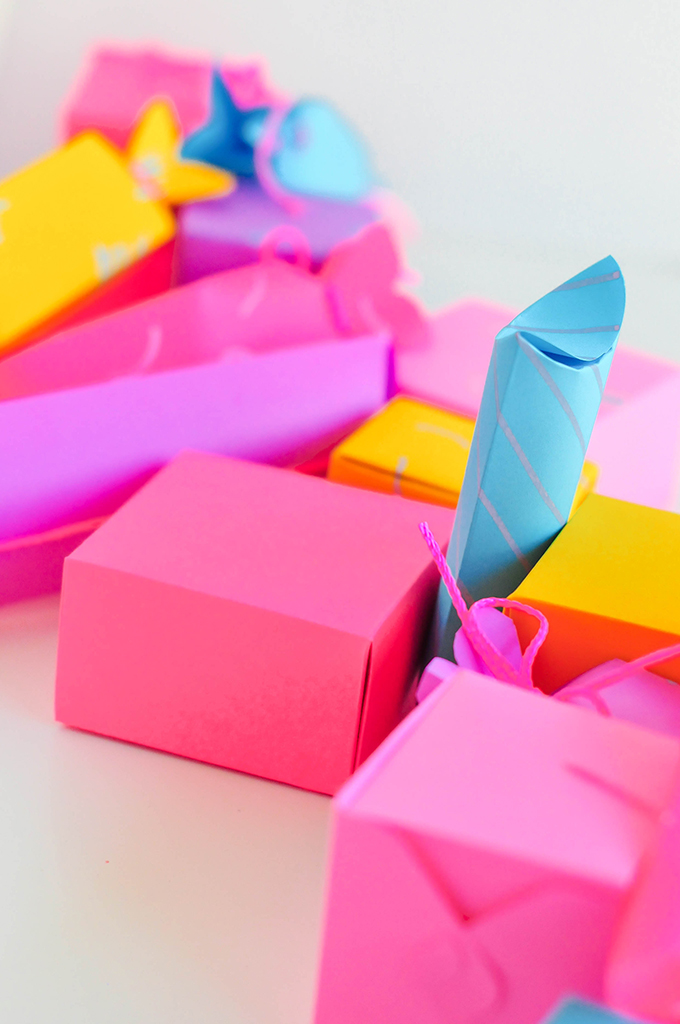 Wouldn't you want to wake up to a garland of gifts?!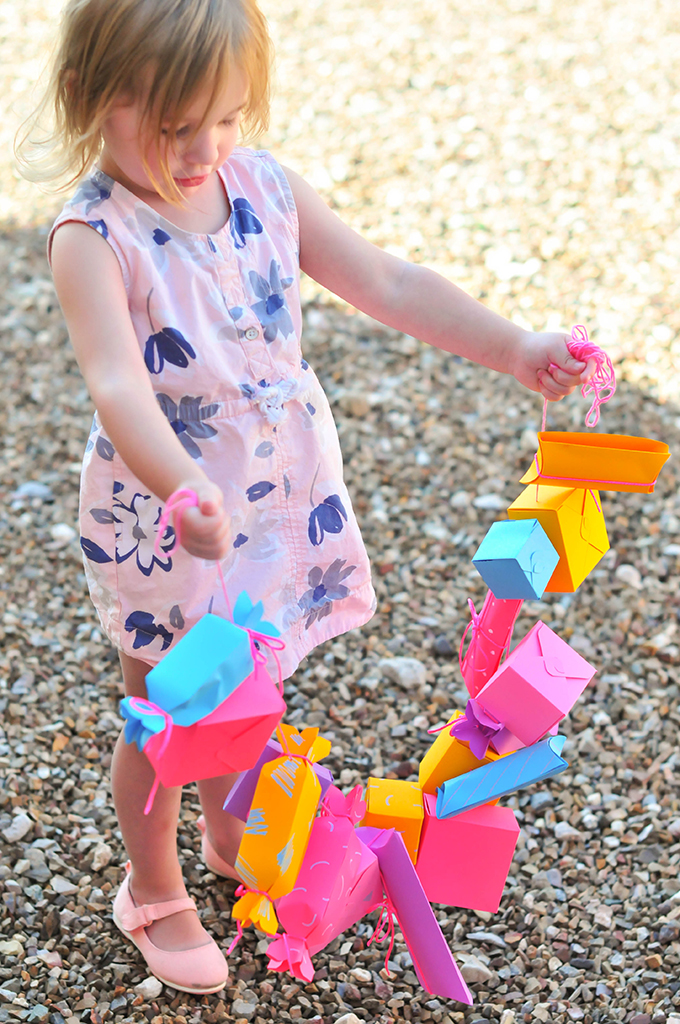 Vita had a grand old time putting the boxes together with us.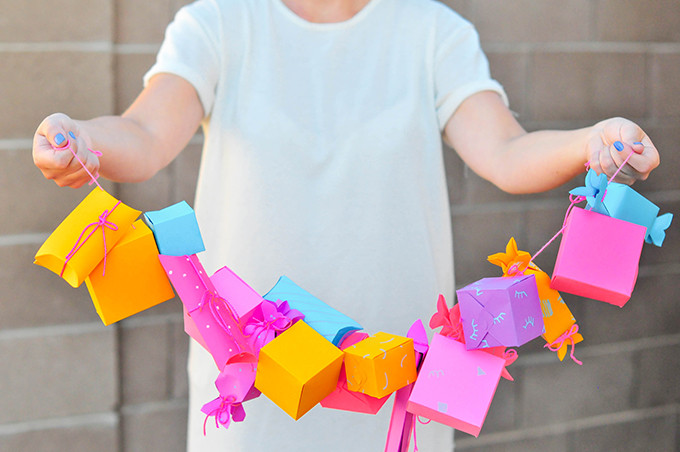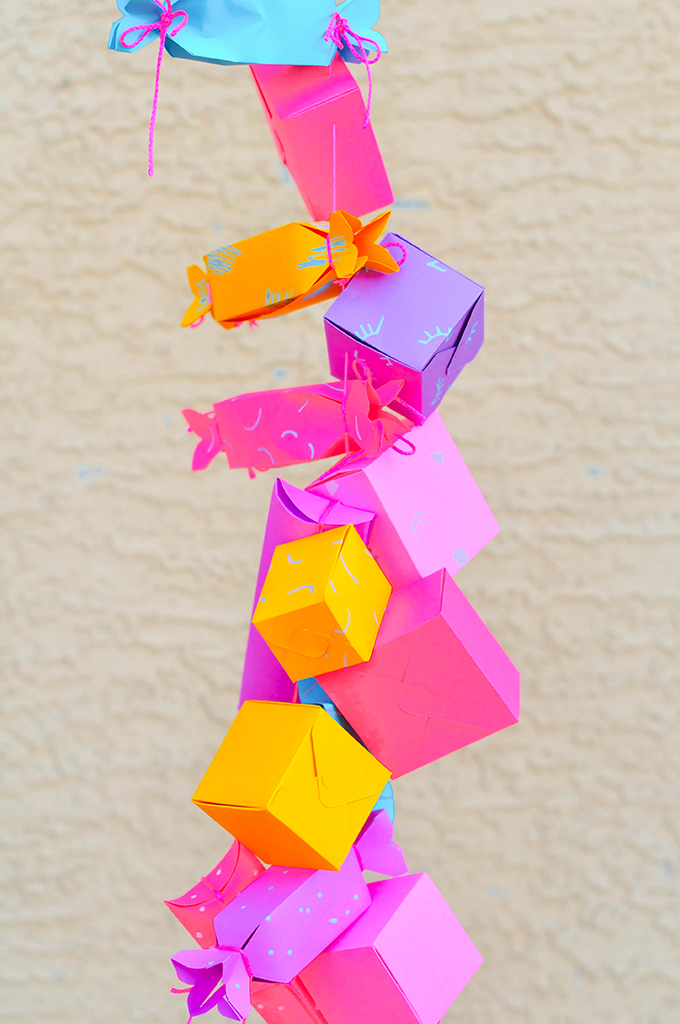 You could cram a bunch of gift boxes onto the garland, or space them out and intertwine them with a bunch of tissue honeycomb balls. I'd go with the latter. It's the right thing to do!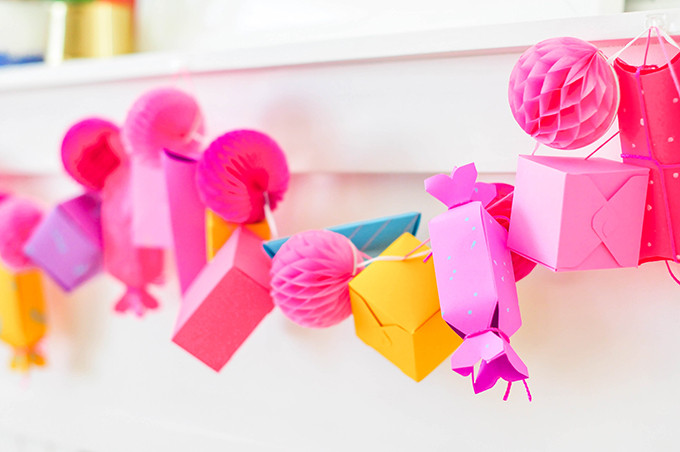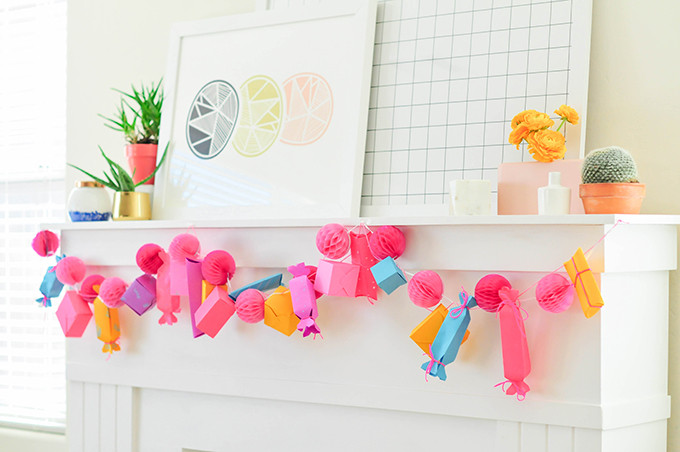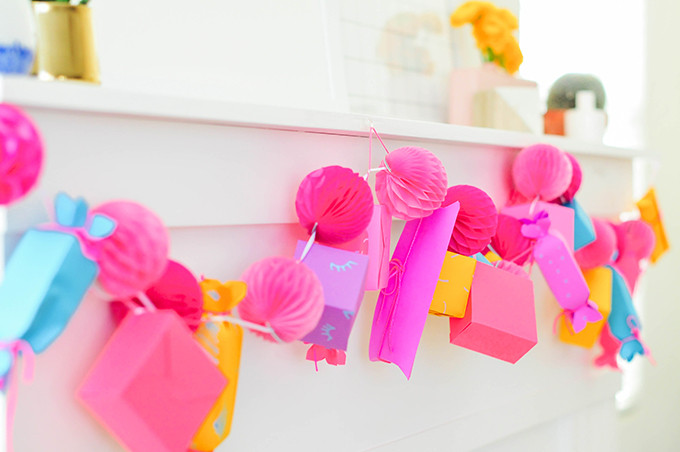 We decided to leave this up until Mother's Day. I can't tell promise that I won't open up the boxes before Mother's Day. It's kind of like an advent… That's my excuse and I'm sticking with it!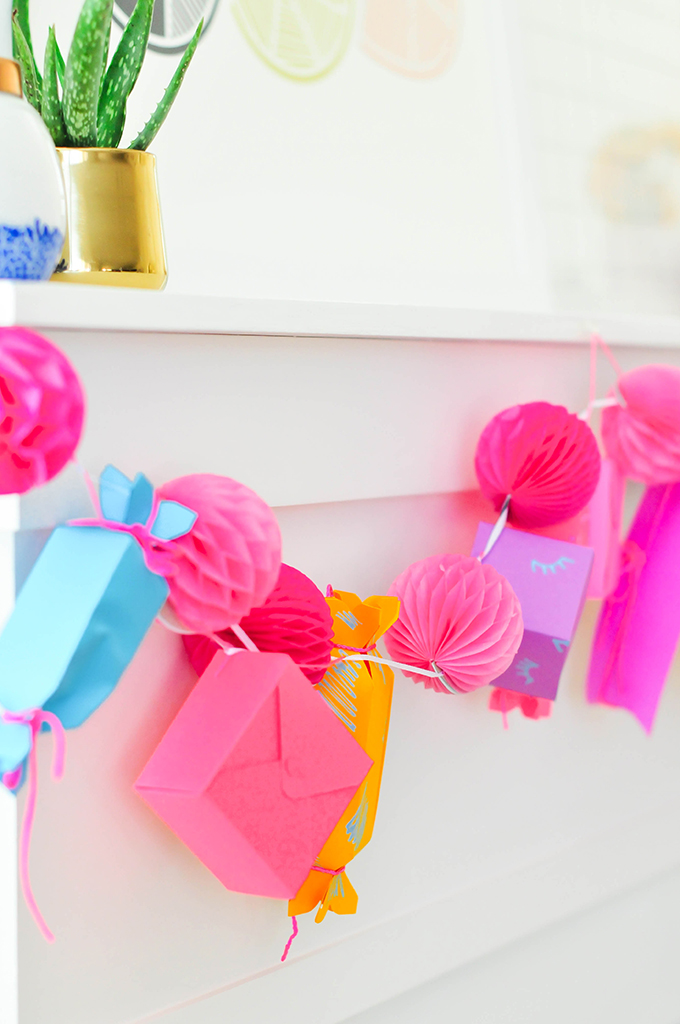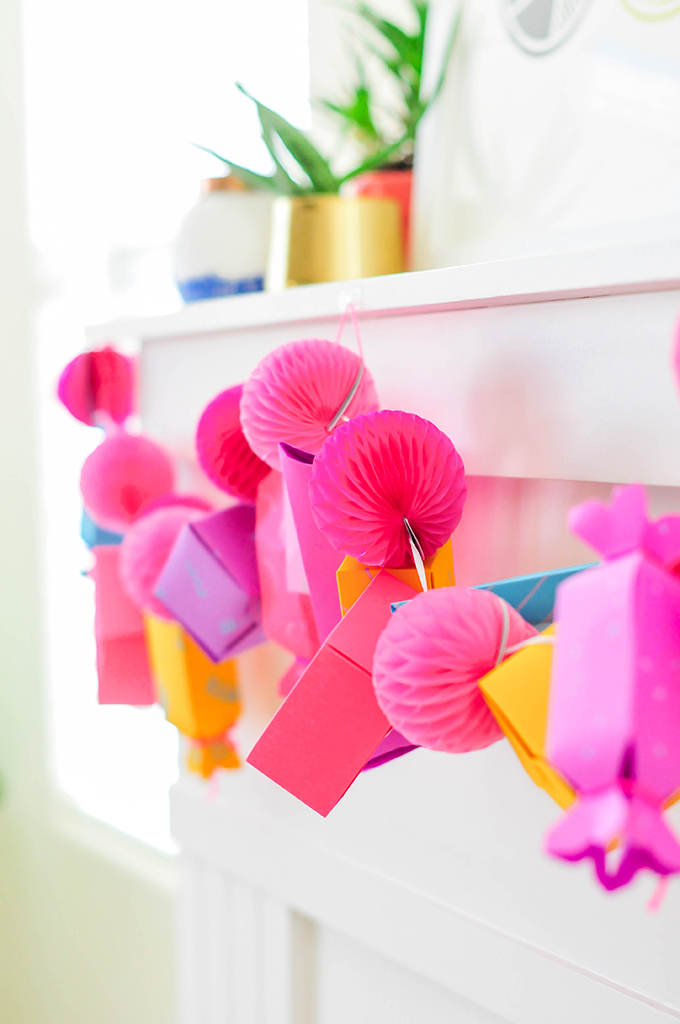 The possibilities are endless when crafting with paper. And I'm going through a bit of a punchboard/origami phase. If you like this, check out last year's geometric paper art that we made in the shape of an Easter egg!
I'm thinking of making a garland like this for every holiday! What kinds of things would you stick in these boxes? I'd love to hear! 
**This post is in partnership with Astrobrights Papers, a company that believes in bringing colorful paper projects to the masses. Thank you for supporting the brands that allow PROPER to keep creating!
concept, styling, & photography \\ Lexy Ward