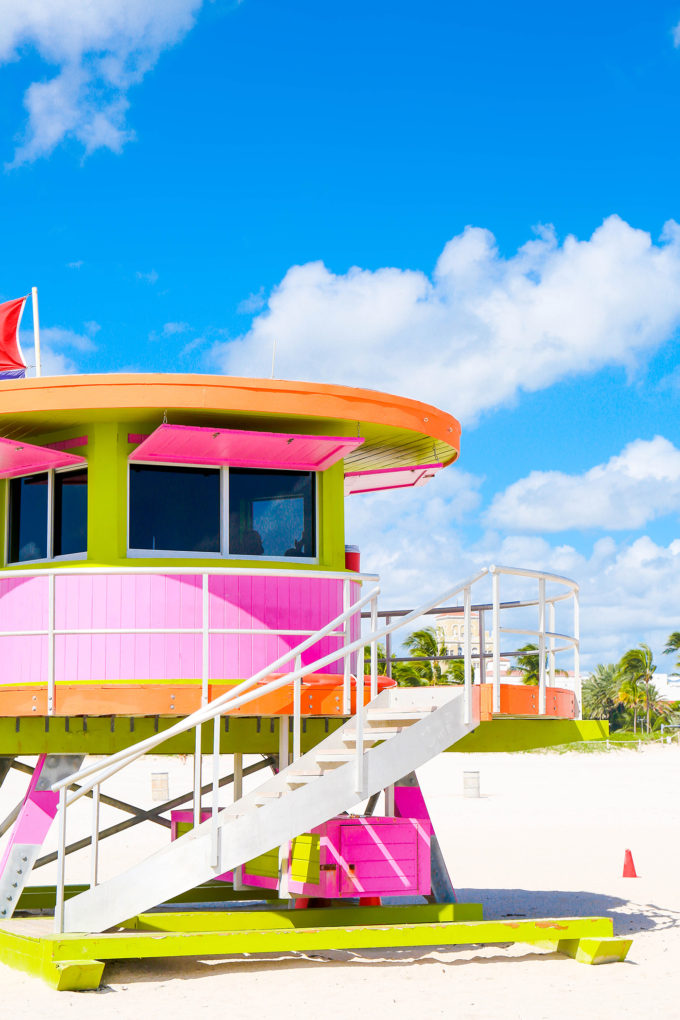 If you follow me on Snapchat (@theproperblog), you know that I returned from a hellish series of flights with American Airlines a week ago. While that was the end of my trip and just the cherry on top, everything before that was pure bliss. I spent a few days back east to visit my best online gal pals (who have been the bestest of friends through the years) Brittni, Ashley, & Kelly. We try to get together at least once a year if we can, and we decided to have a little girl's trip to Miami! Now, I have never been there before, but I'm here to tell you that I'm ready to move! The architecture and the color and the FOOD were all the right reasons to make me want to pick up my life and my family and get us to move to the other side of the country! Let's talk about those reasons, shall we?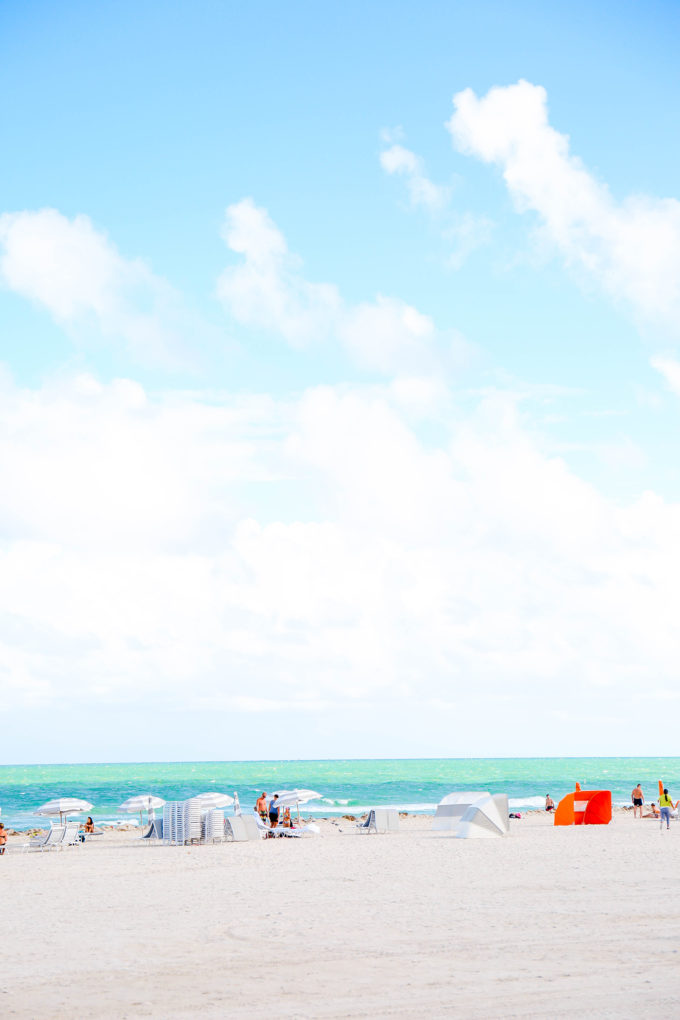 I always thought myself to be a "loves-autumn-and-the-fashion-that-comes-with-it" kind of girl, but I feel like I could totally settle down on or near a beach. Miami beach is lined with colorful umbrellas and chairs and popsicle stands that span for miles.  After we spent a few days in Atlanta for Create & Cultivate (and stayed at Brittni's amazing home and then visited her even more amazing STUDIO), we hopped on a flight down to good ol' Miami to stay at a boutique hotel called The Hall South Beach.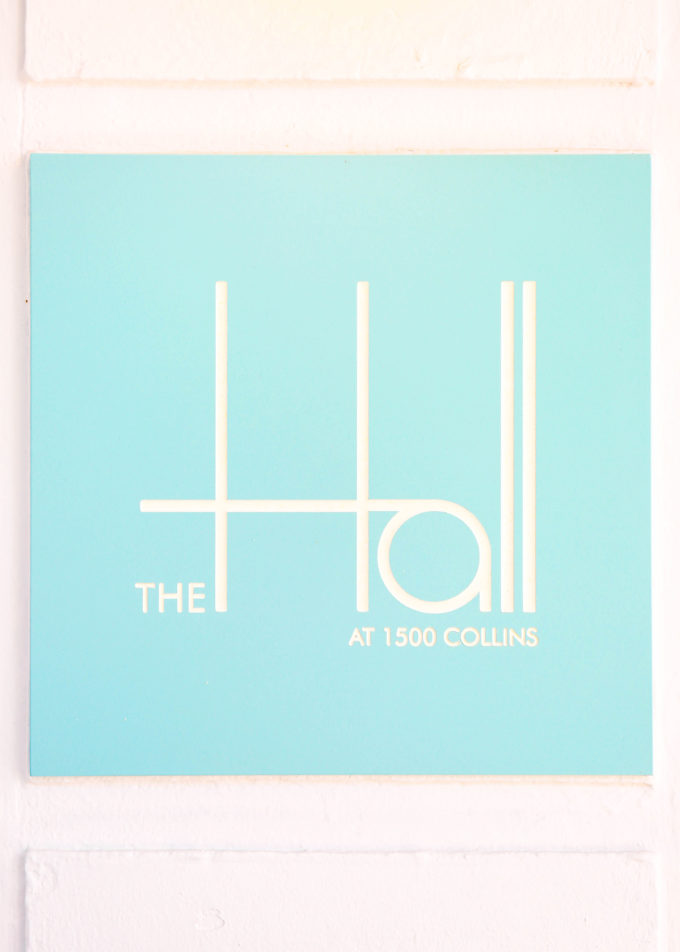 And I gotta tell ya: we typically have horrible luck on our girl vacations regarding accommodations and random experiences, but The Hall did not disappoint. It's perfectly appropriate to eat the same breakfast at the same hotel for three days right?! Lookin' at you, avocado & burrata toast.
When we weren't eating breakfast at the hotel, we were eating dinner at Yardbird. Another one of those restaurants where you just had to go back for the carrots. And the cornbread. And the wedge salad. And the cauliflower mashed potatoes. (We ate like it was Thanksgiving, mmmkay?) And the biscuits. Ohhhhh the biscuits. Yes, we took some to go. And yes we warmed them up with a blowdryer when a microwave was not accessible. Nobody gets between me and the biscuits.
After breakfast, we spent a few hours lounging by the pool and admiring the scenery. Of course, we brought our phones and lap tops because we just couldn't escape work completely.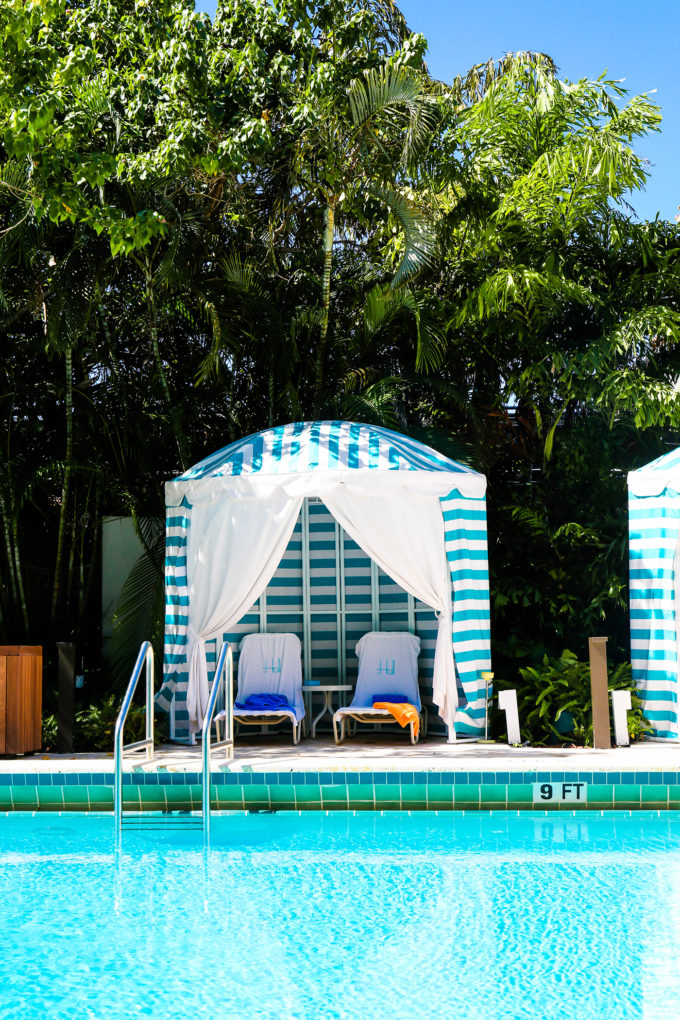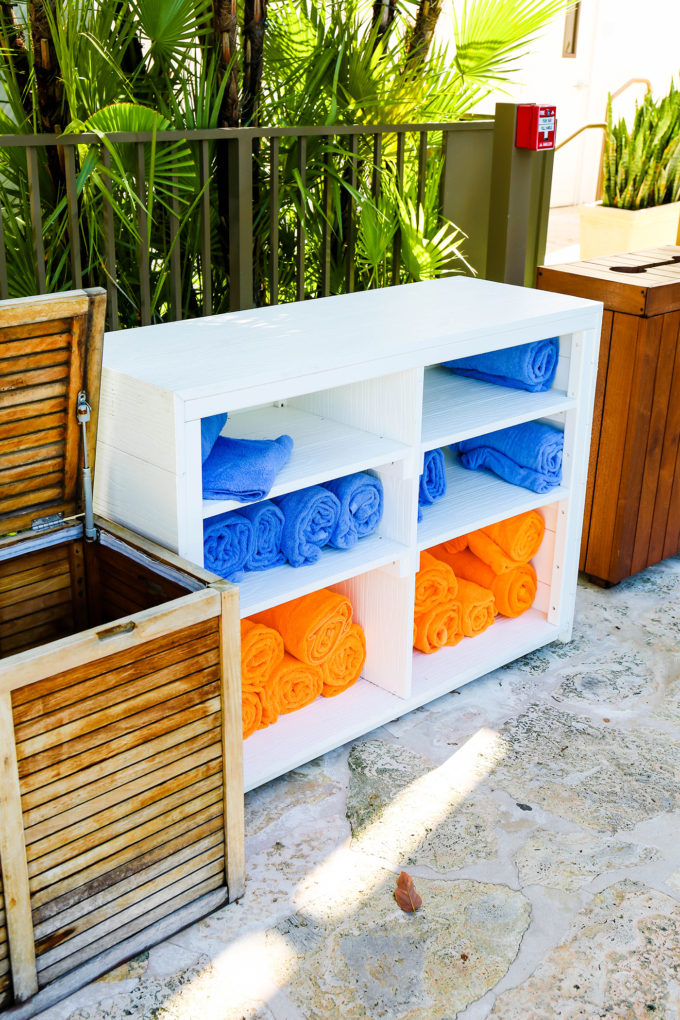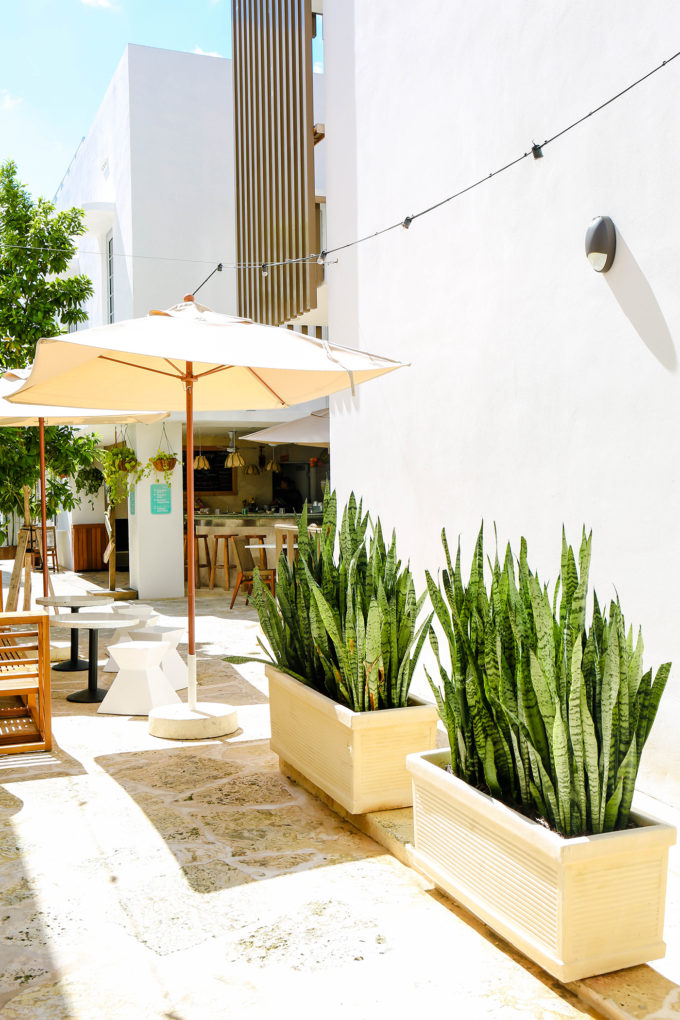 Every corner I turned was super picturesque and I didn't want to leave.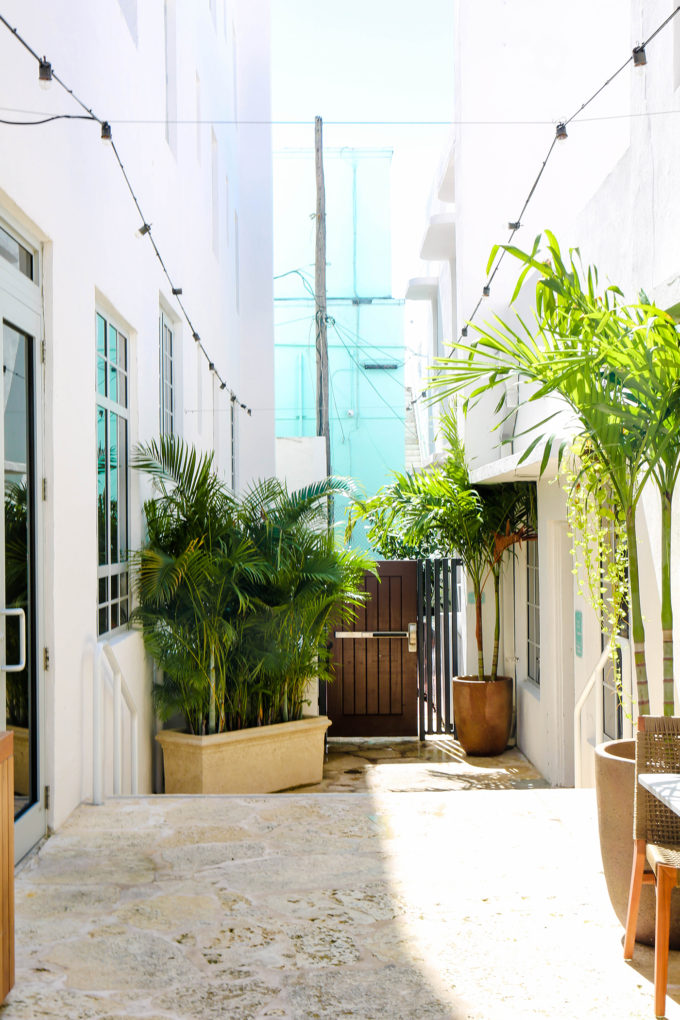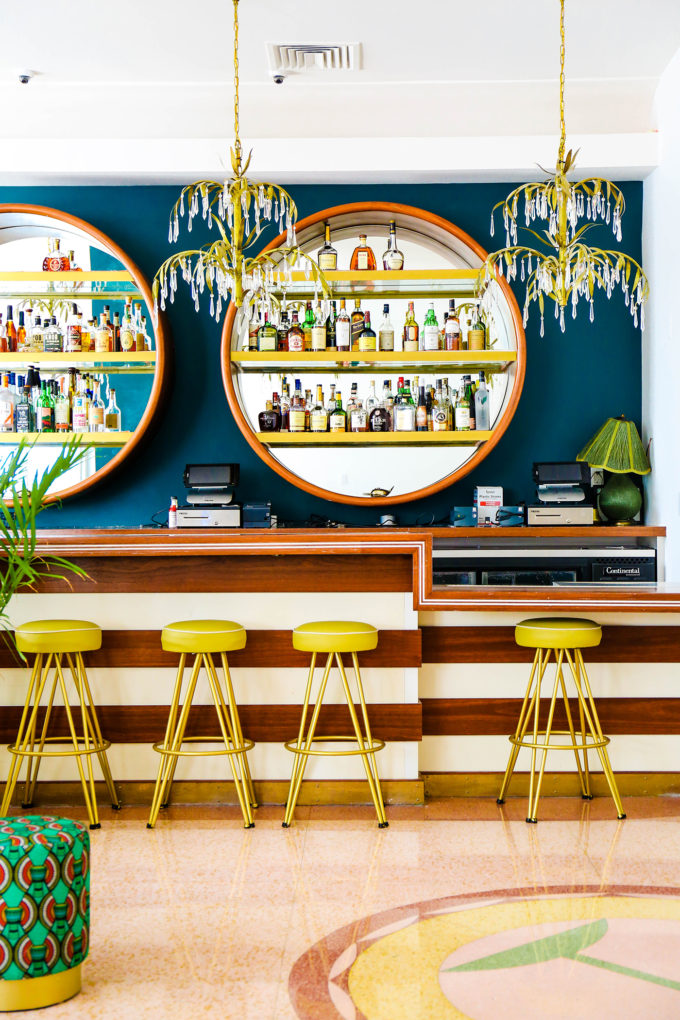 #UltimateBarGoals – The hotel bar was so very charming with green and gold accents and I'm definitely making note of those stools. And the wood paneling.
Even from the front courtyard, the view is so inviting! If I could have brought an extra super large suitcase, I would have just so I could steal these chairs. But you should know that I was already the group over-packer with two suitcases. (Hi, I have to buy stuff…)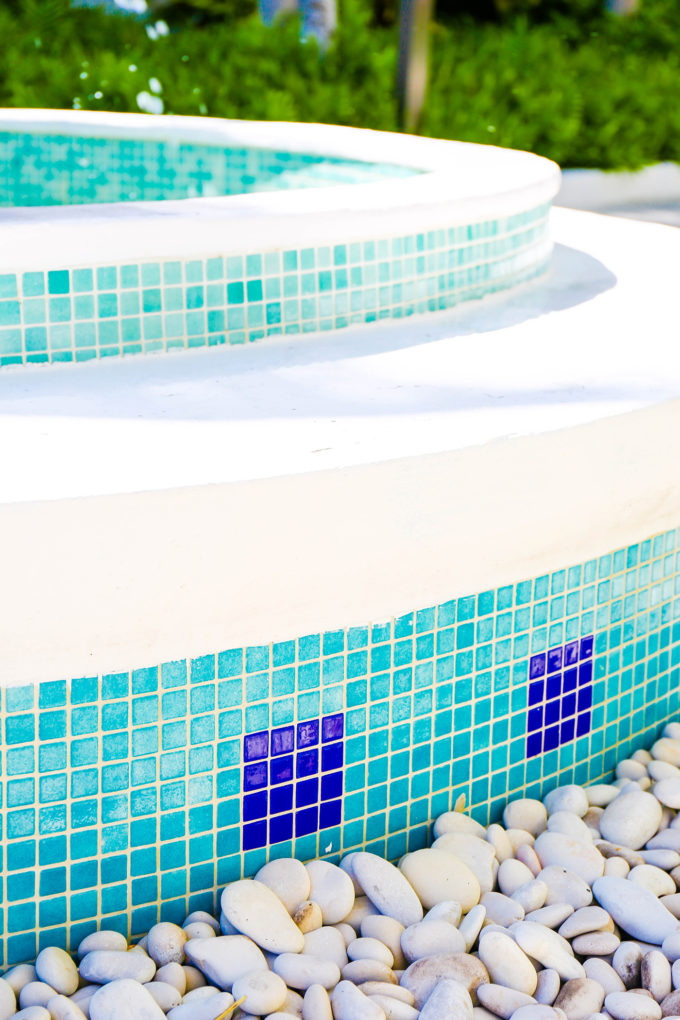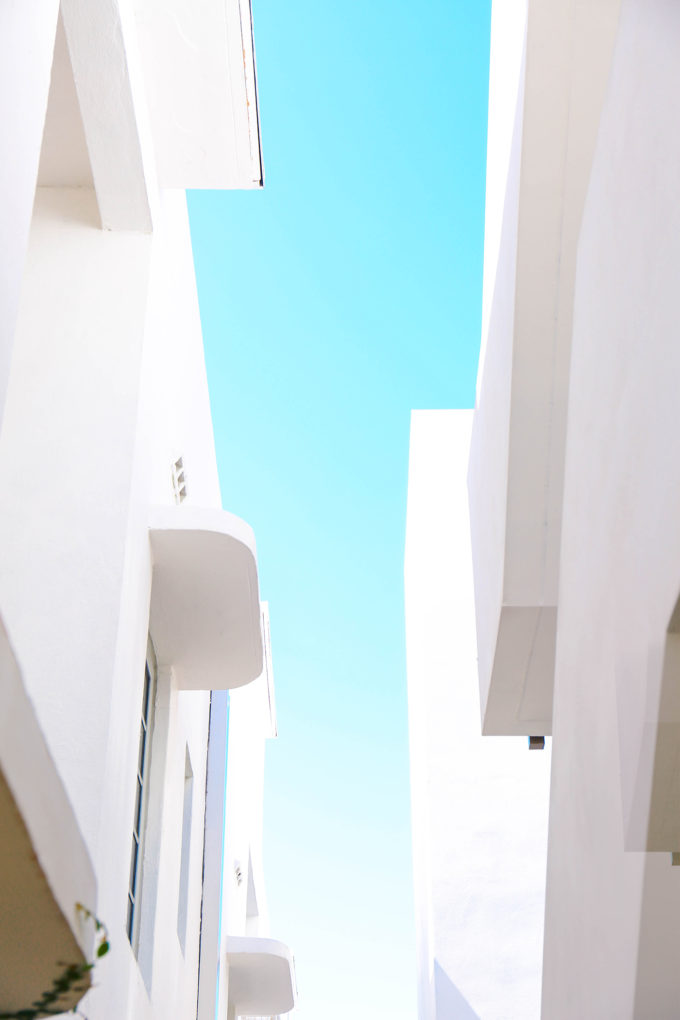 Looks a little bit like Greece.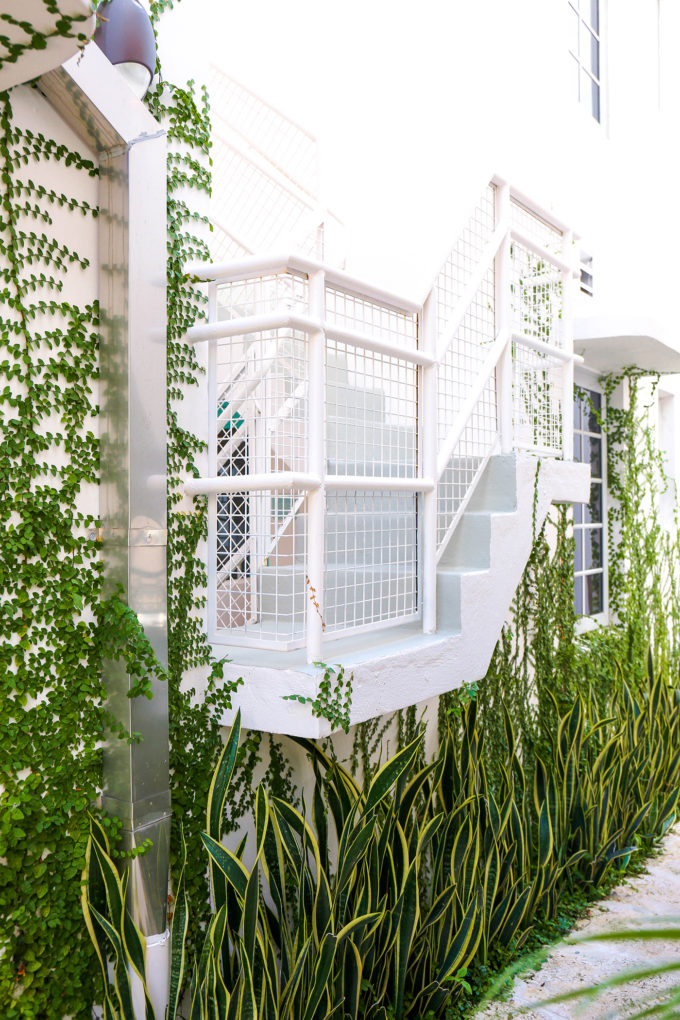 Looks a little bit like Tucson.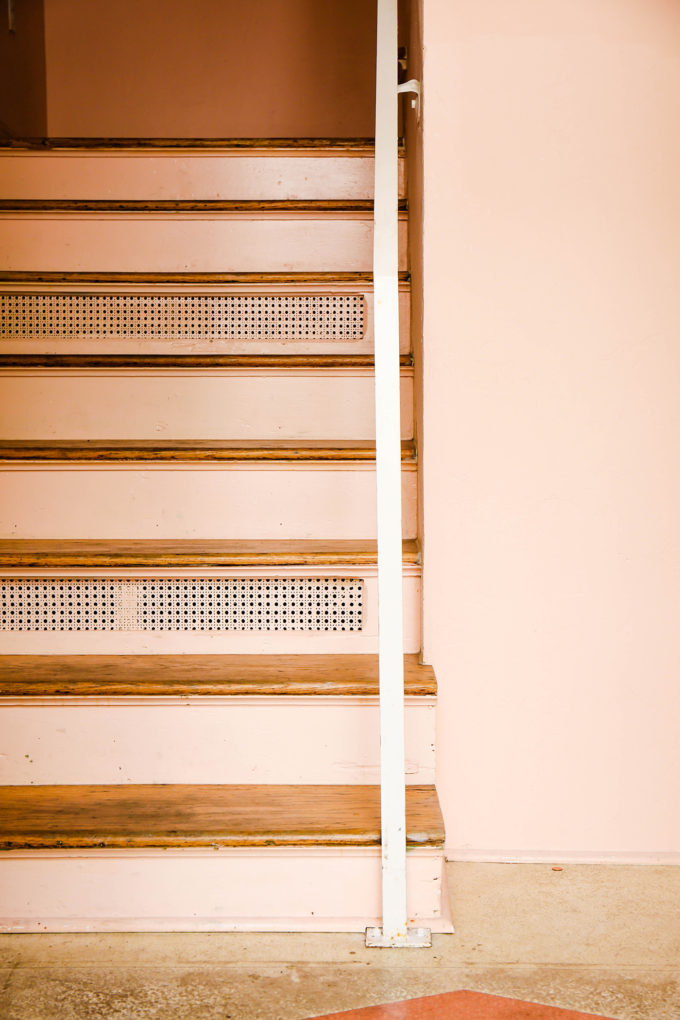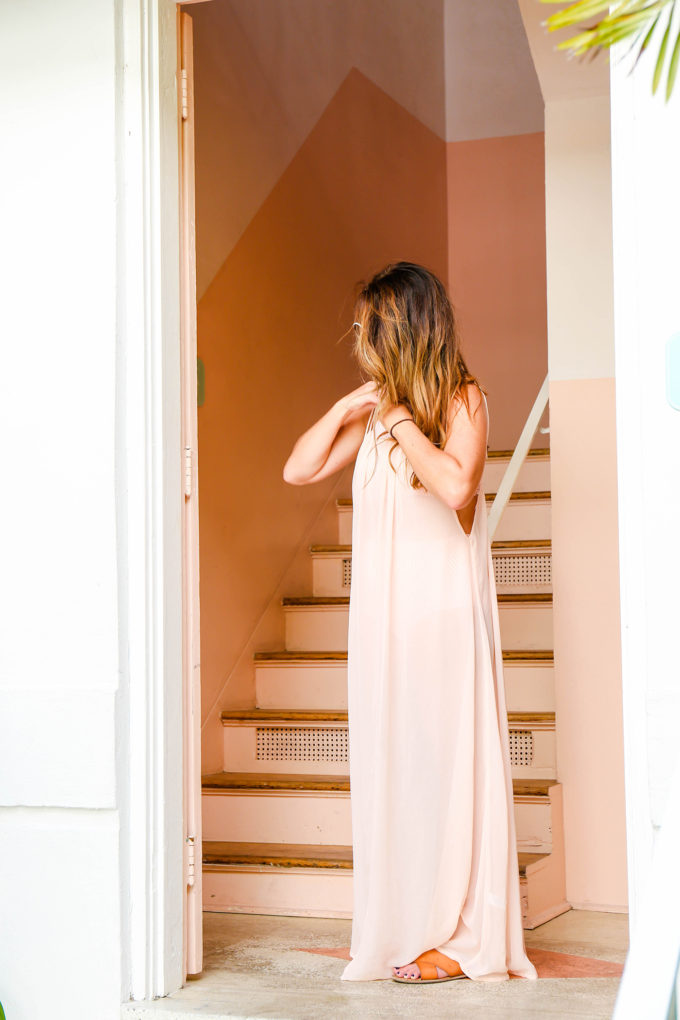 When you ask me to model because my dress matches the overall color scheme of the hotel, you get a picture of me sticking my hands down my dress. (I'm adjusting my pump here.) Does anyone want to use me in their photoshoots? I'm really good.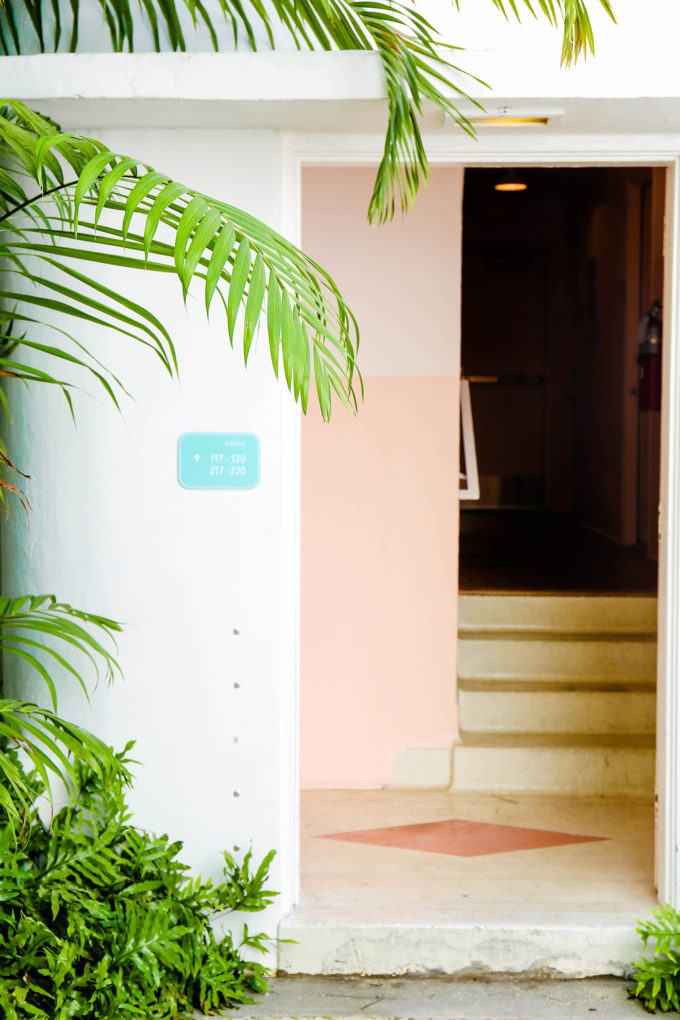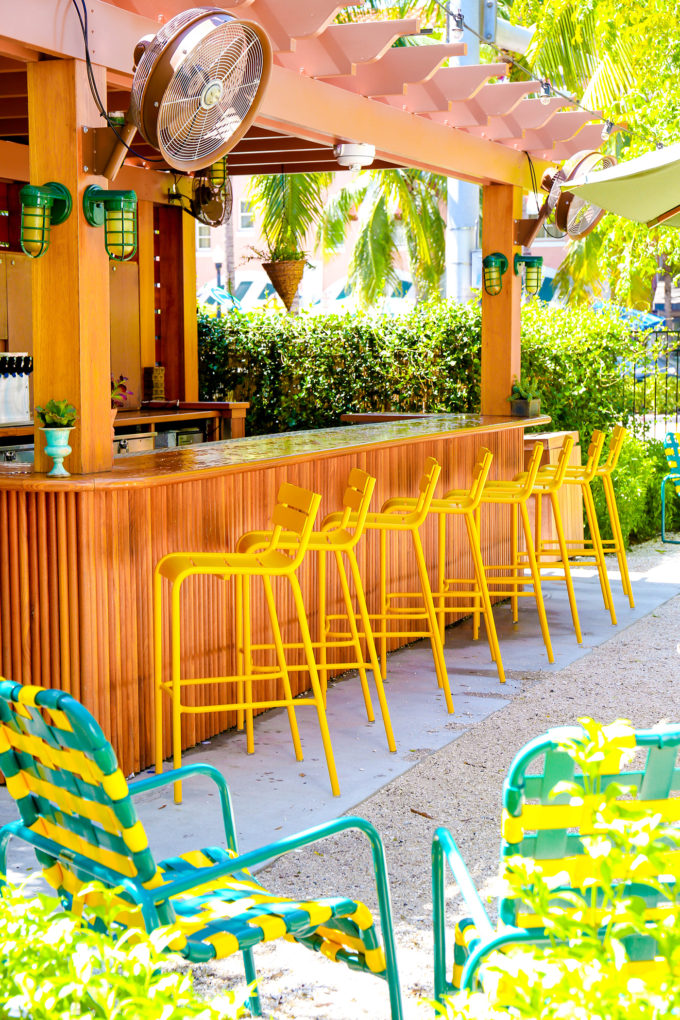 We came out to the courtyard bar, Campton Yard, on Wednesday night during the presidential debate to commiserate with the other travelers. Again with the stools!!! Am I right?! Heart eyes for days.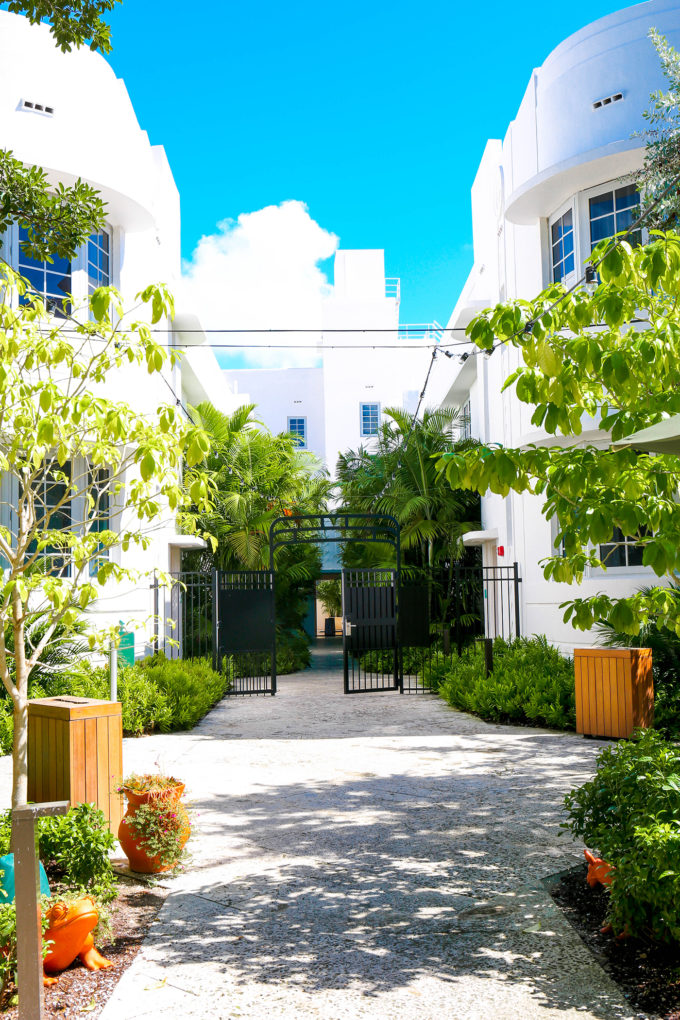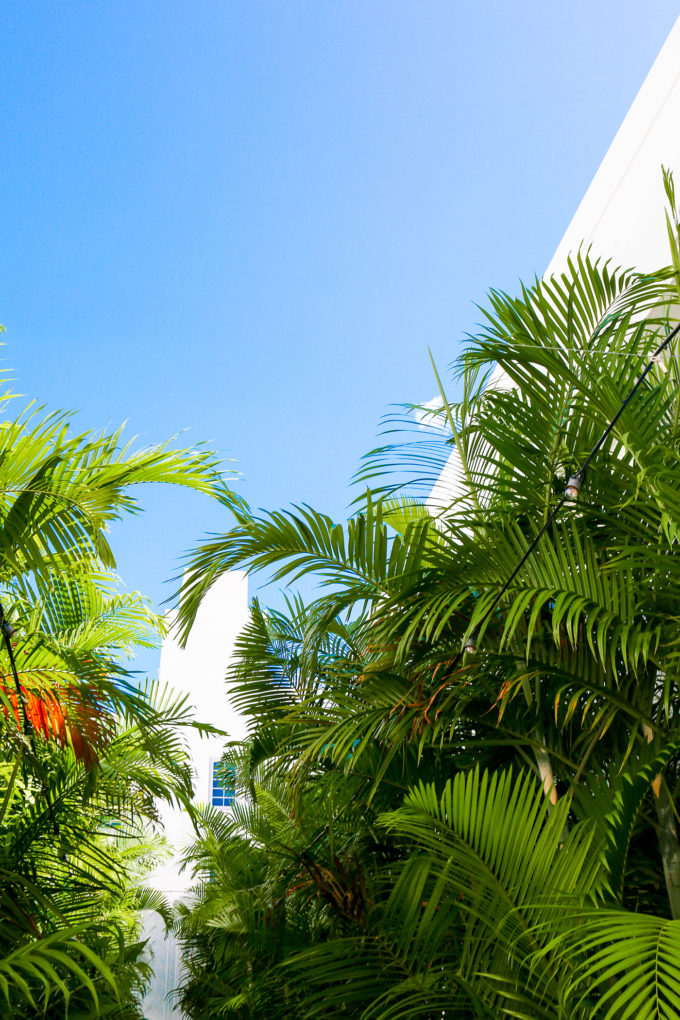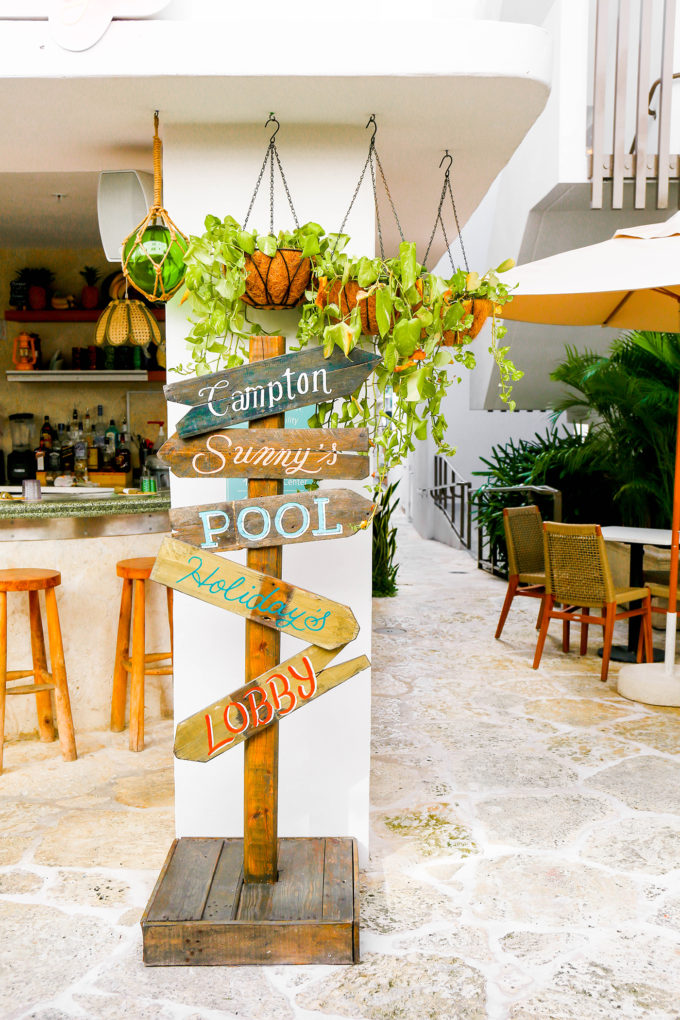 If you're ever in Miami and looking for a cool, colorful, and unique hotel, I would totally recommend The Hall. Just for the photo ops alone! And of course, the breakfast. 😉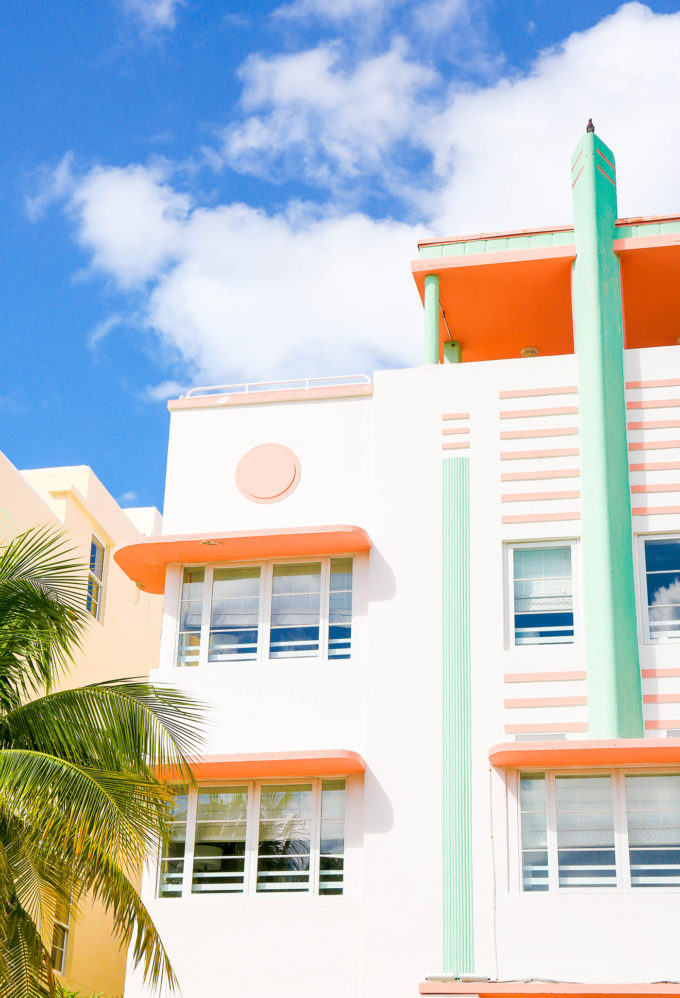 We walked to the beach a few times and everywhere I turned, there was a beautifully colored building that was begging me to come inside. Hang out near 15th & Collins Ave, would ya?!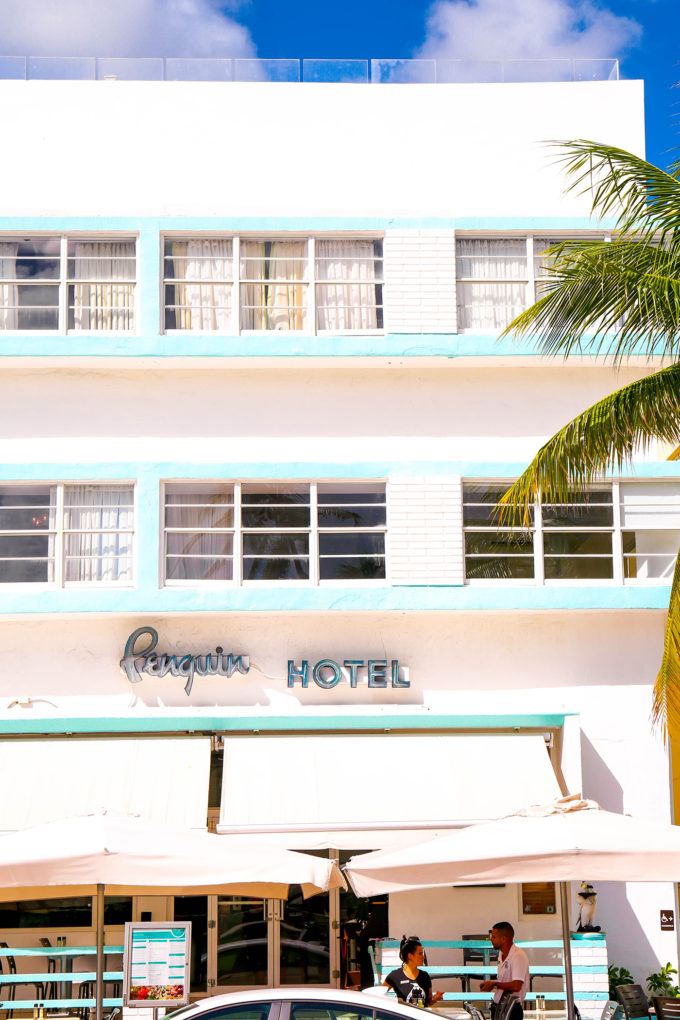 Pink stairs, don't care.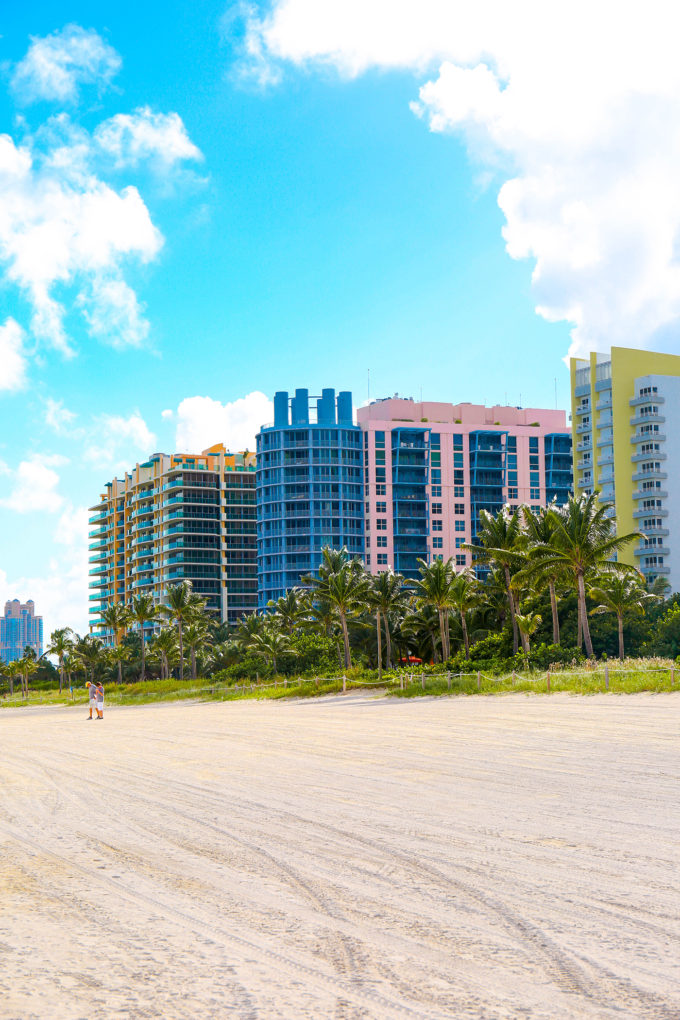 We wanted to head up to Wynwood and check out all the amazingness there, but with the Zika thing going on, decided not to chance it. So we just walked to beach instead!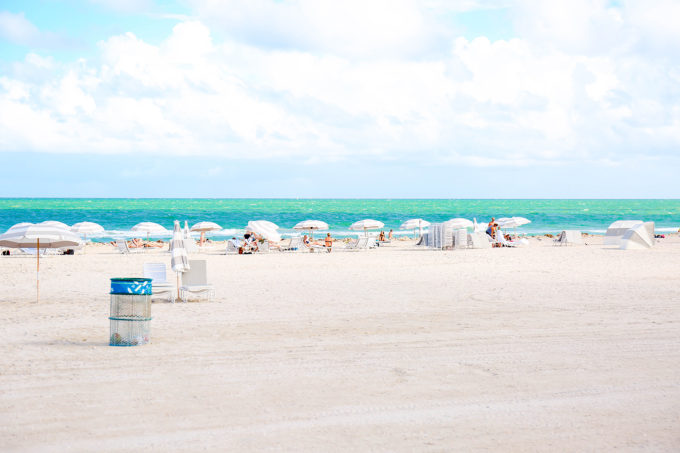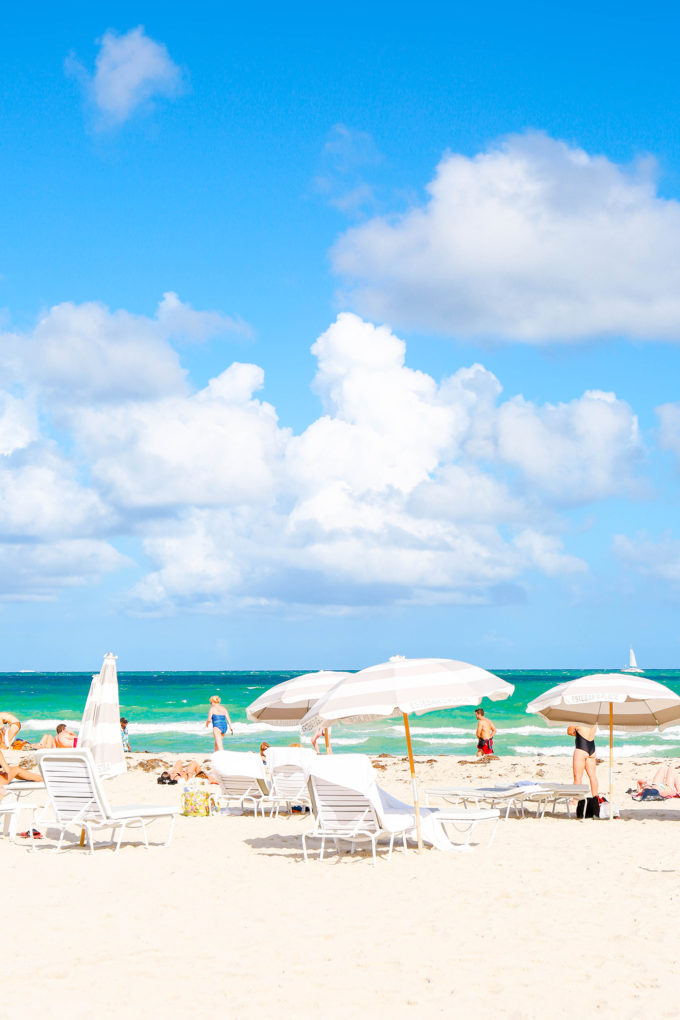 I really didn't mean to take this shot, but had to laugh when I looked at it. Let me know when you see it. Also, I'm five years old.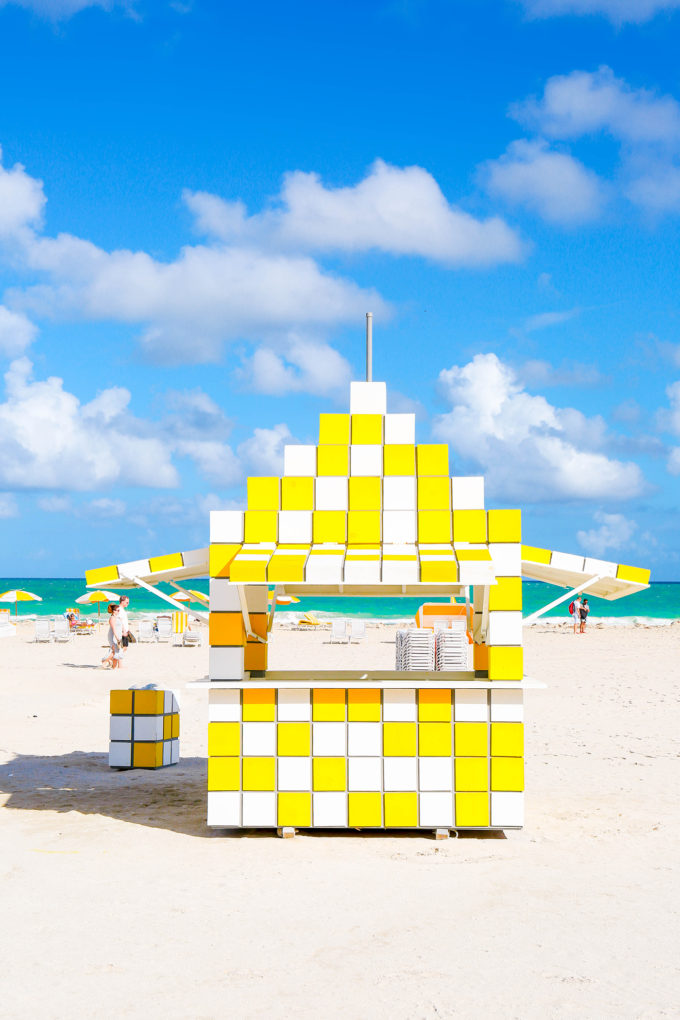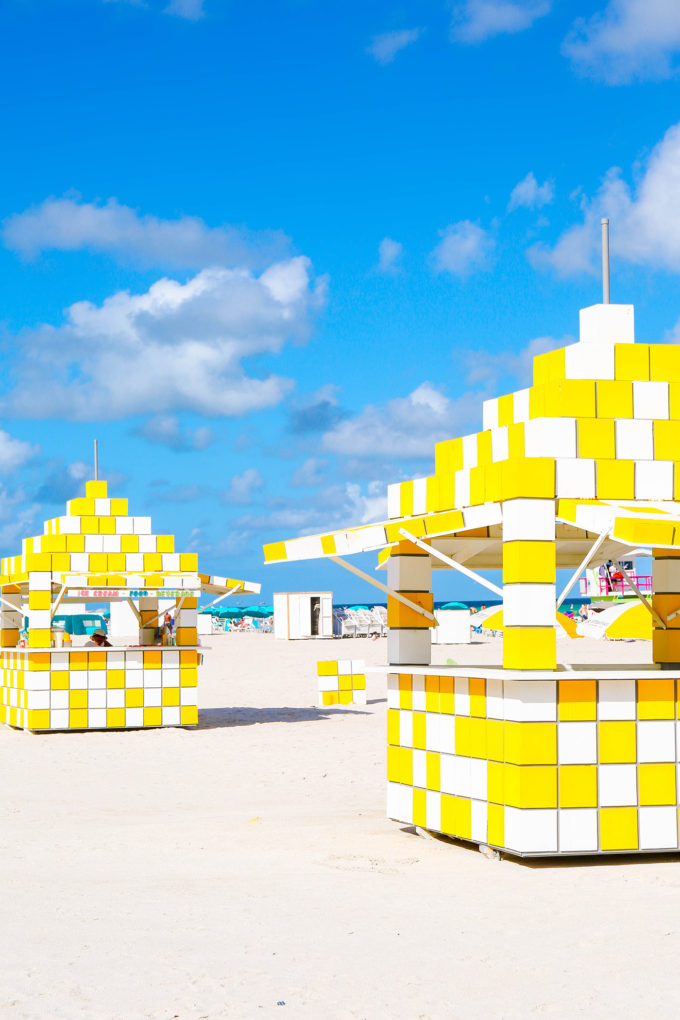 There's always money in the Lego banana stand.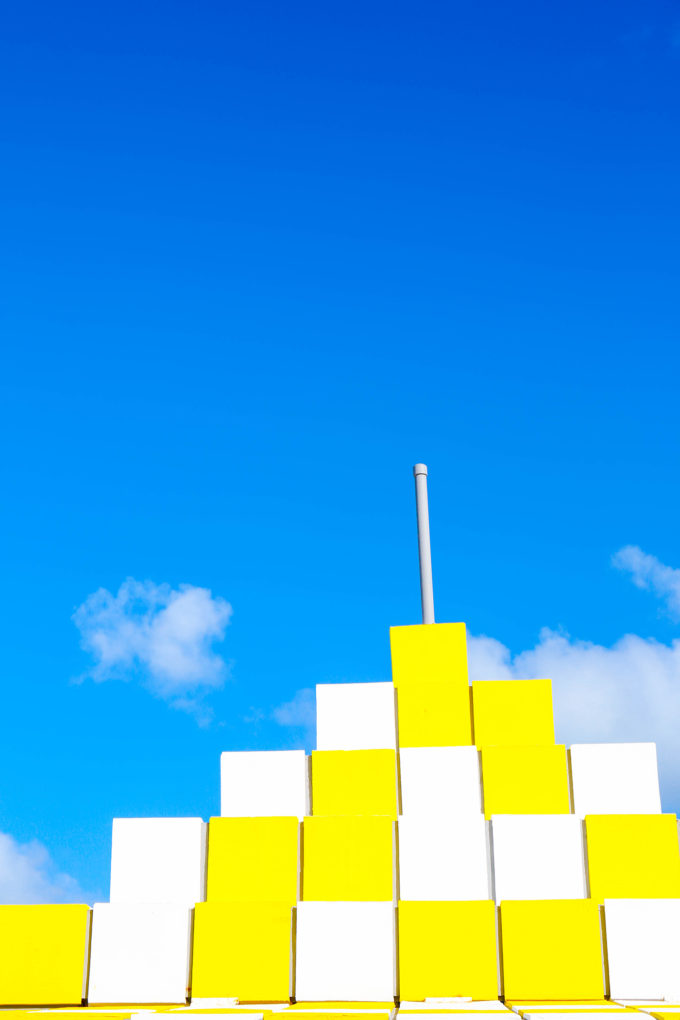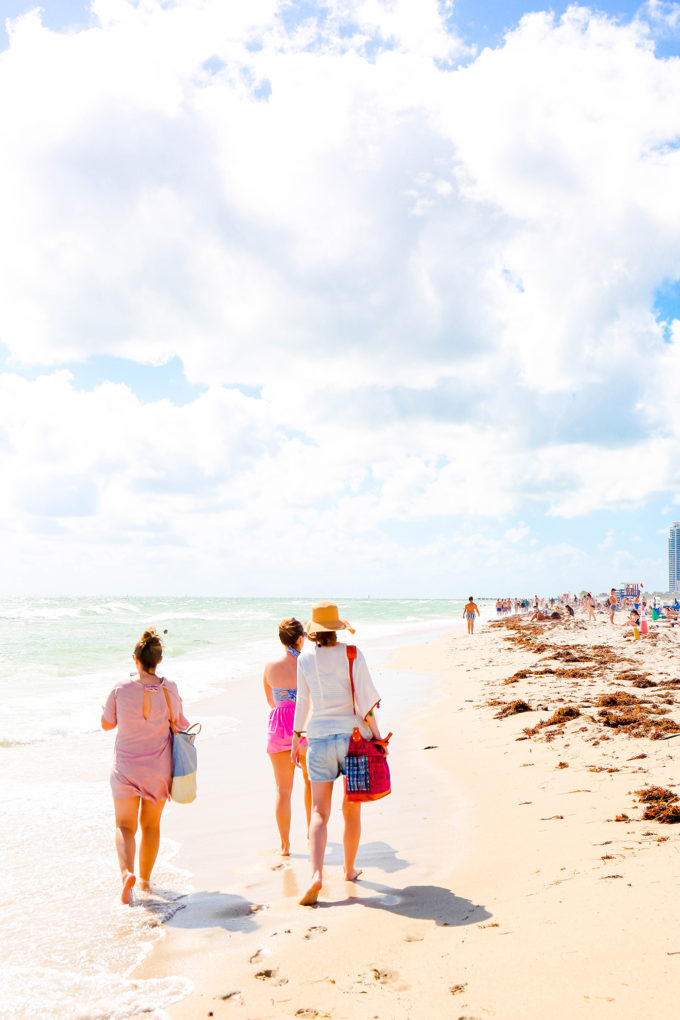 Peepin' on the buds!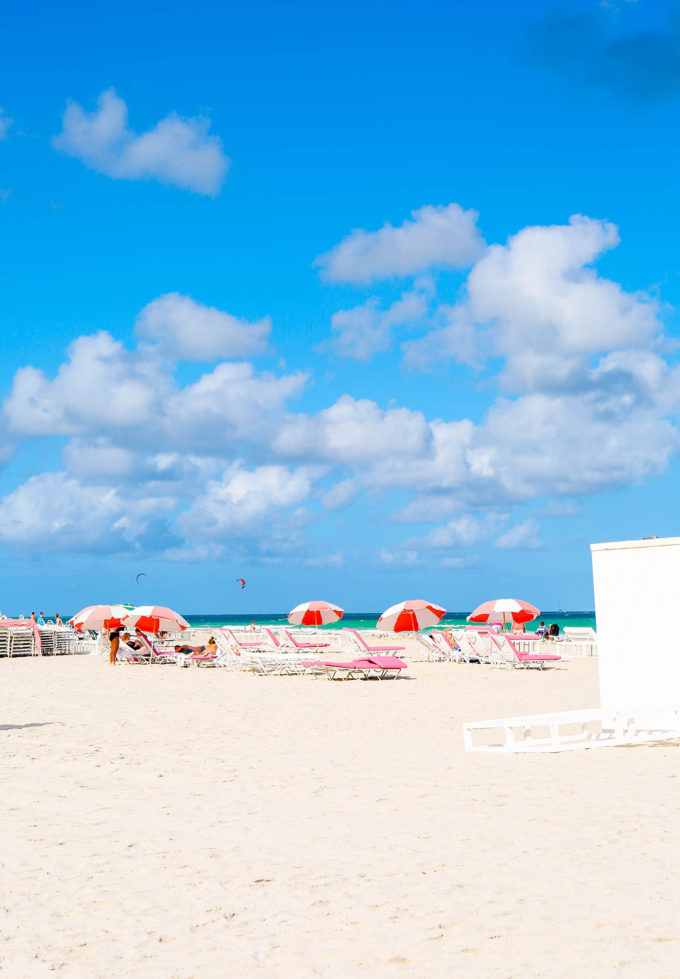 Hi, yes. I'd like to permanently park it with the pink umbrellas.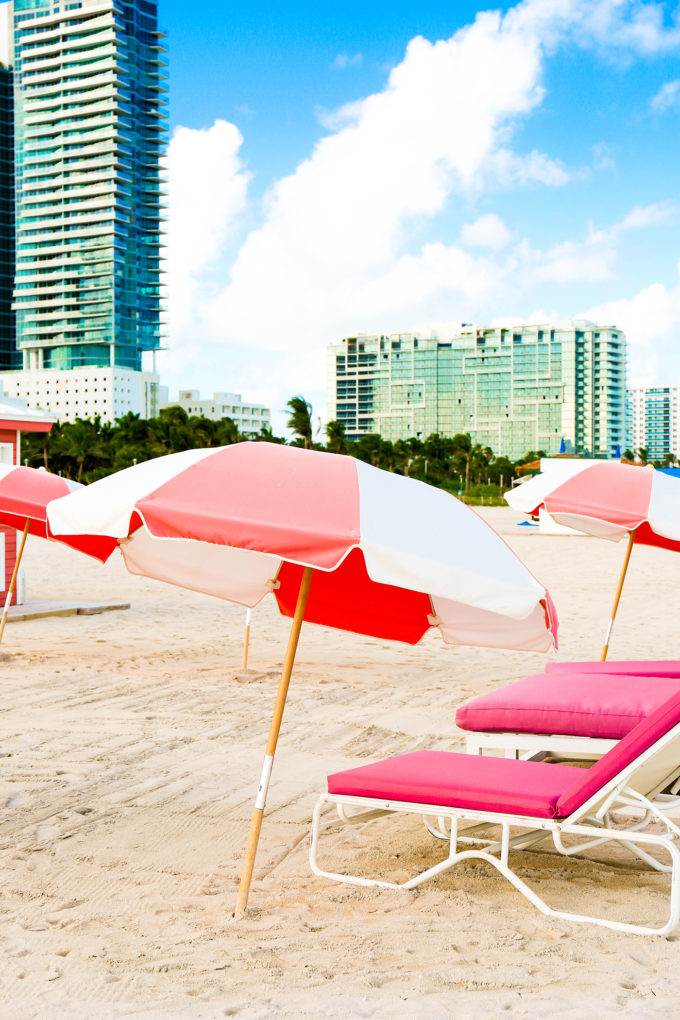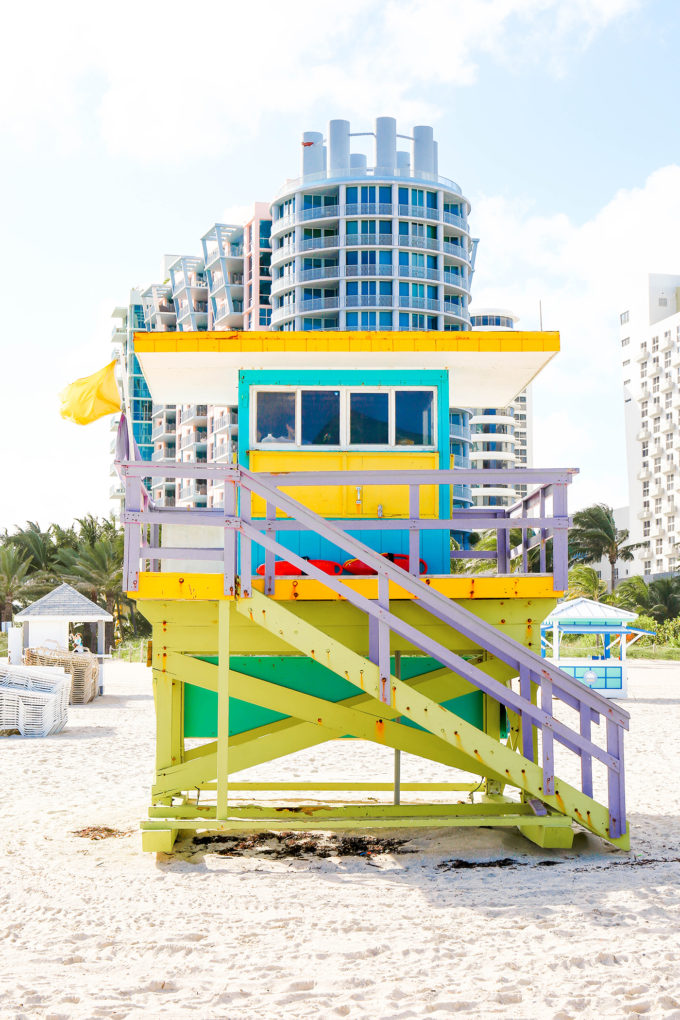 Now, let's talk about the lifeguard tower game. There were soooo many colorful towers on the beach. There were even some off-duty beauties waiting to take their turn in the sand!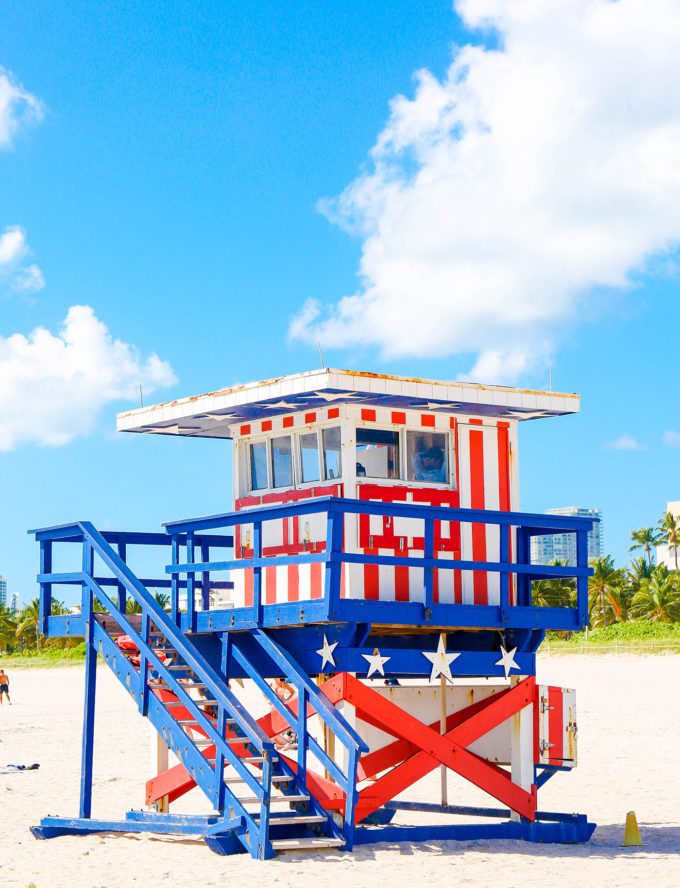 It's October, but this patriotic tower is still going strong.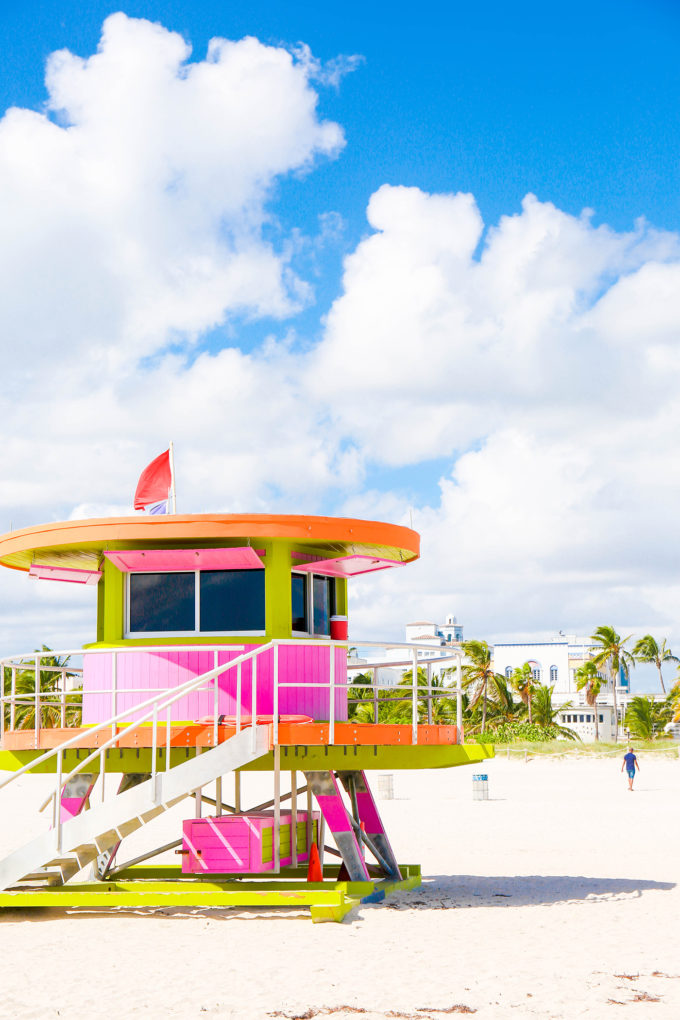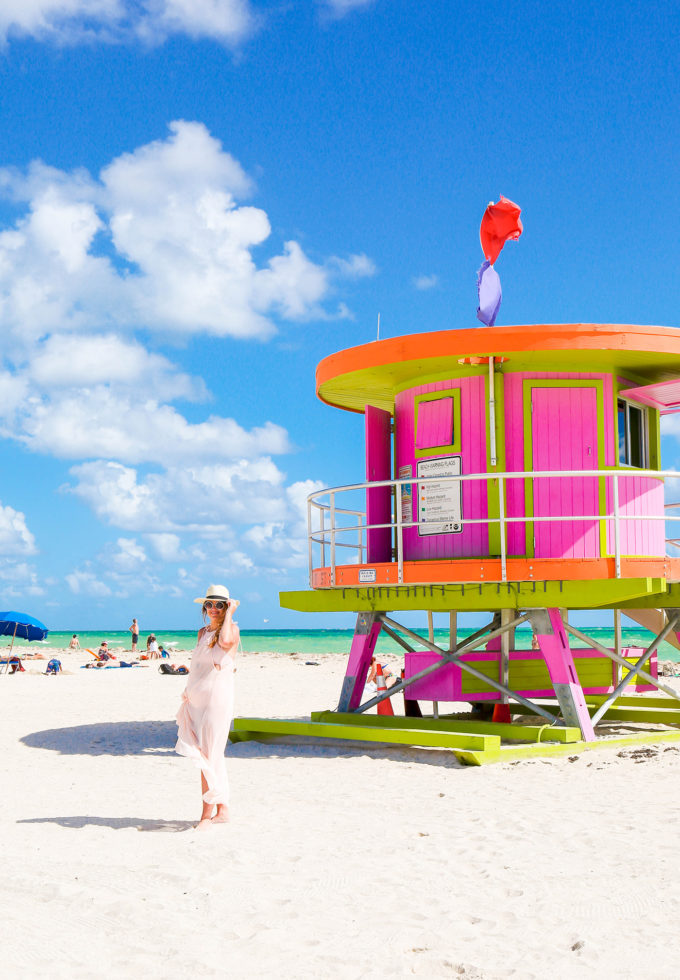 This guy was probably my favorite and I also wanted to redeem myself from the hands-in-my-shirt photo fiasco. So there ya go. Thanks for the best time, Miami! You were real good. I'm definitely planning a trip back. Have you ever been? What should I hit up next time? Taking food recommendations always. 🙂
Keep up with all sorts of adventures with Proper on Instagram by following the hashtag #properontheroad!
photography \\ Lexy Ward