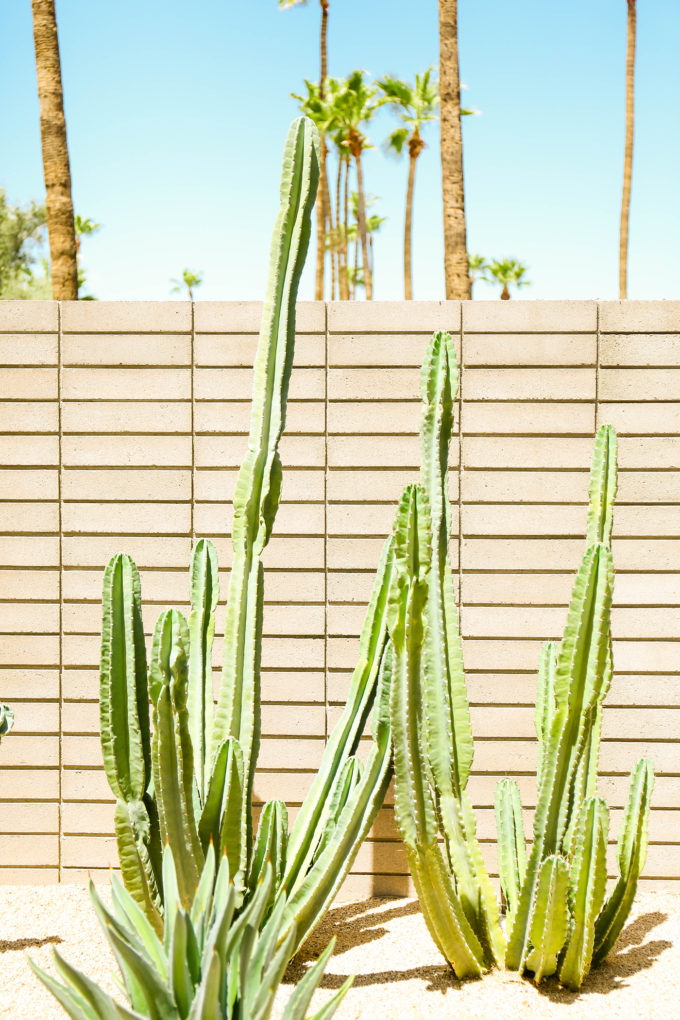 After not being able to travel anywhere last year due to my pregnancy with MarzBarz, I'm definitely trying to make up for it in 2018. A few weeks ago, we were able to spend a weekend in Scottsdale with some of my blog besties and I can't tell you how good it was for my soul. One of our BFFs, Brittni of Paper & Stitch, is currently pregnant with her first baby (a boy!) and Ashley, Kelly, and I wanted to celebrate her and him right. Instead of just making it a girls' trip, we decided to bring along our families! That's right. Children included! We're nuts. We had the best time staying in a bungalow at The Andaz Scottsdale and I thought I'd share a little bit about our weekend here! I'm going to try to relive those few relaxing moments, mmmkay?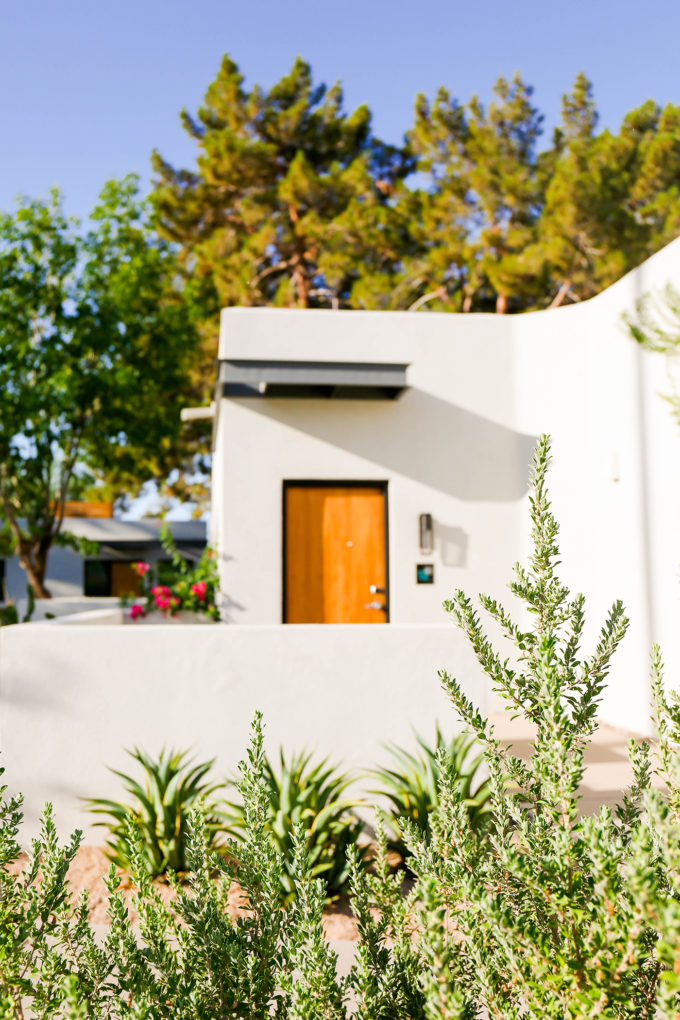 As far as vacations go, this had to be one of my fave places aesthetically. The style was right in line with mine and everything was so photogenic! The bungalows are white and covered with cactus and all sorts of vine around the place. It was a desert oasis away from our desert oasis!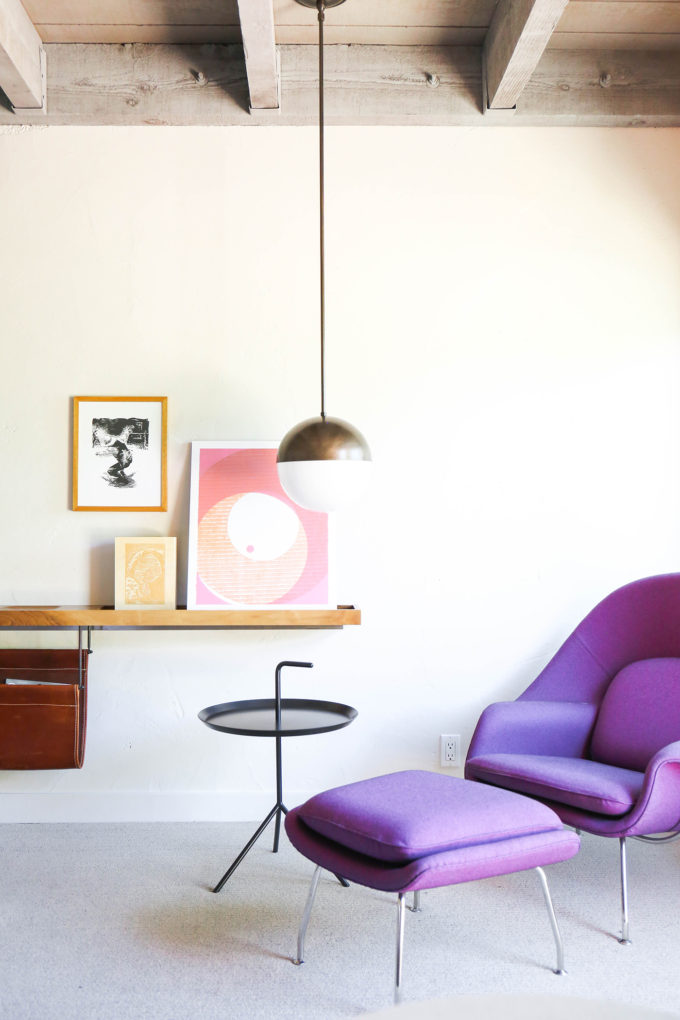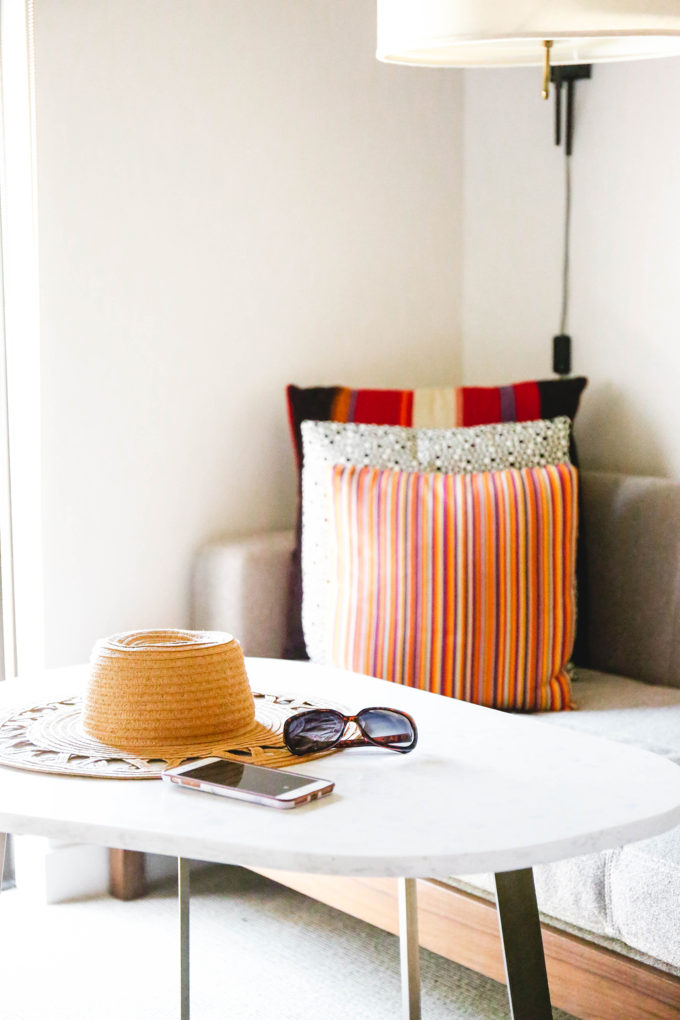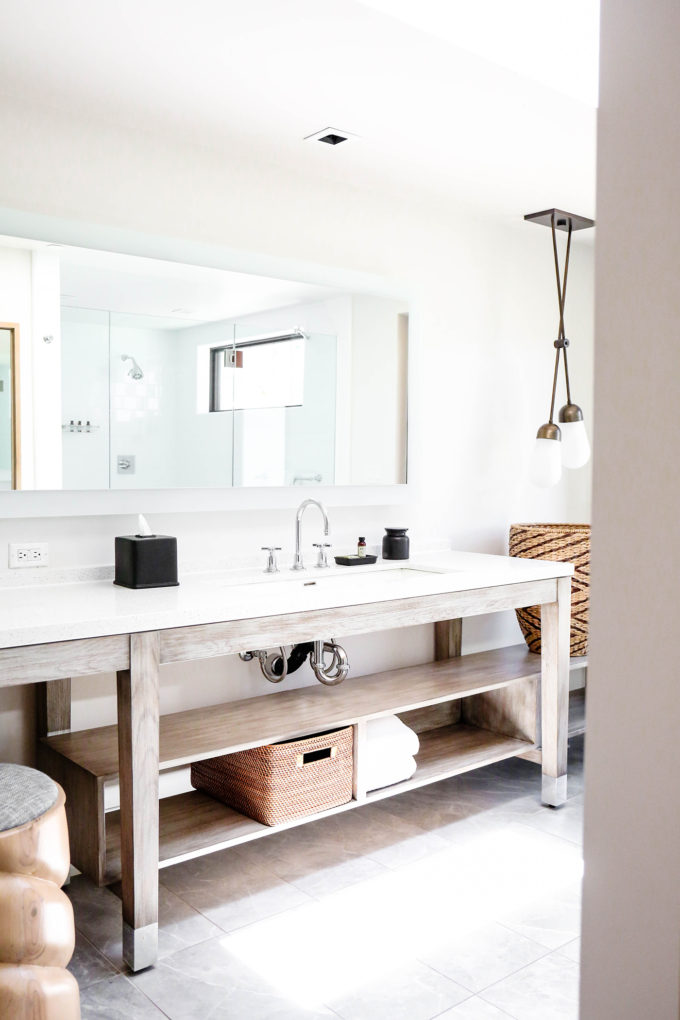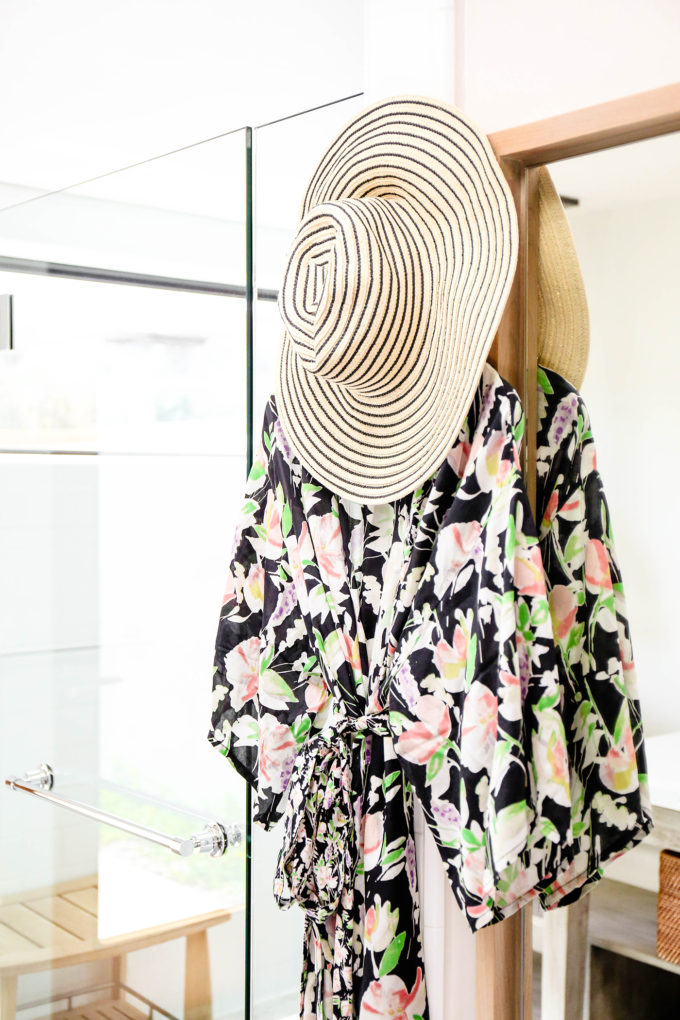 I know that I gushed about the bathrooms (and I won't apologize for it), but they're just so big and luxurious! To me, bathrooms are one of those spots when vacationing that are always just so small. This was just bright and inviting and had more than enough counter space for all of our things. Remember, I'm traveling with a husband and two kids. The stuff piles up, y'all!
And speaking of my kids…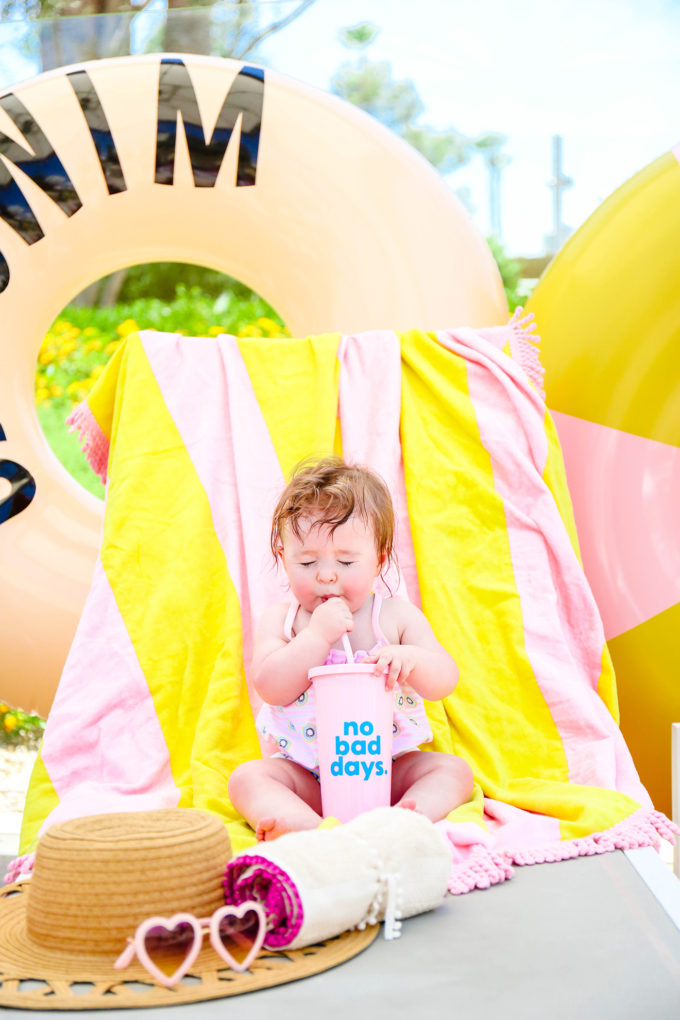 Would you get a load of that stinking cute baby?! I was shamelessly photographing her by the pool. It's just so easy! She is drinking from straws now so I just plop one of her favorite cups (her current fave from Ban.do!) in her mouth and get to work. And she did not disappoint here! I could just squish that kid.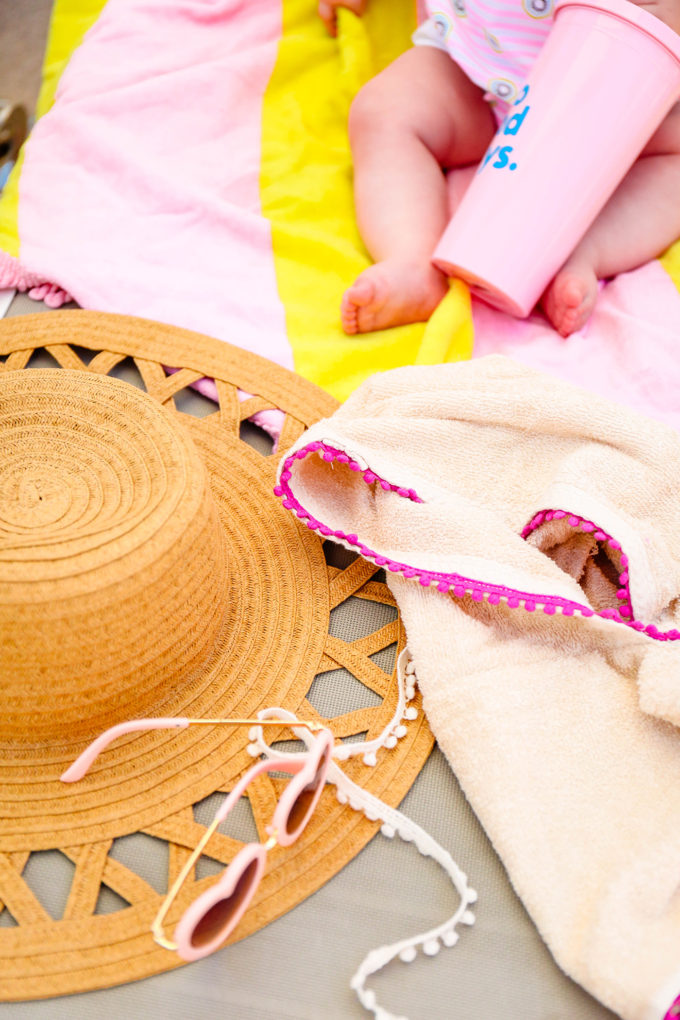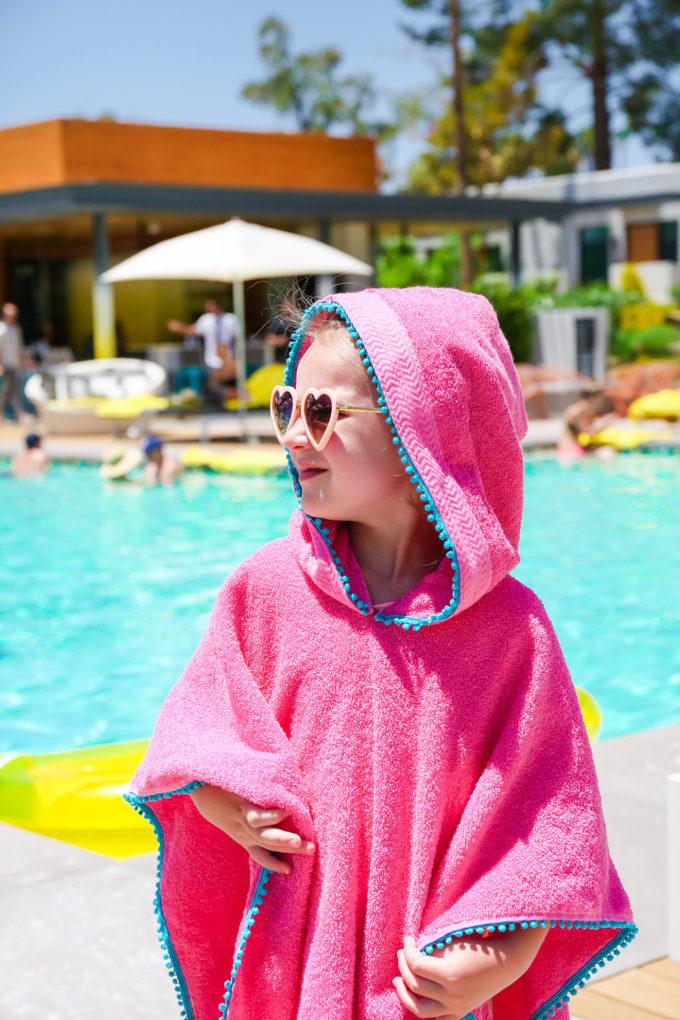 And then there's Vita. This girl has so much spunk and energy (I'm sure everyone at the hotel would tell you the same.) She has such a personality and it's always so exciting waiting to hear the next thing coming out of her mouth. We played by the pool quite a bit and whenever we would leave to take a break in our room, a bunch of strangers would wave and say, "bye vita!" , "see you later, Vita!". It's so sweet to see how easily she makes friends. Trying to remember that now while I stress about taking her to the grocery store.
She was a cutie in her hooded towel! I made one for each of the kids on the trip (and one for Baby Boy Mehlhoff!), and Vita was so excited to give them to everyone! You can see how to make your own right over here! They can be whipped up in a jiff. Honestly. Like thirty minutes. So everybody wins!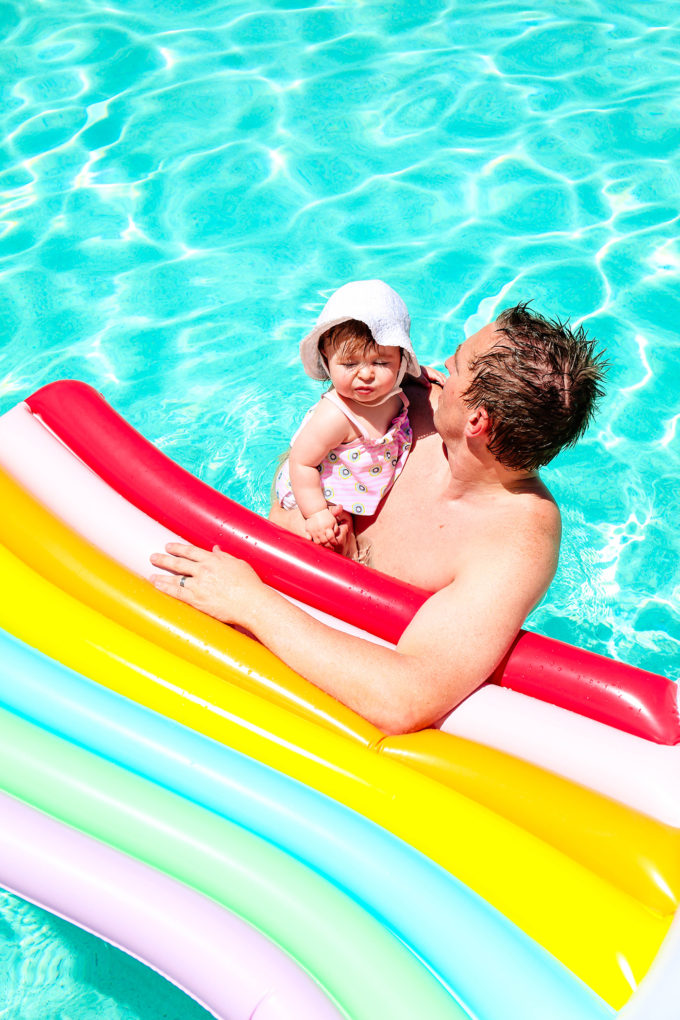 Babies in sunhats by rainbows, oh my.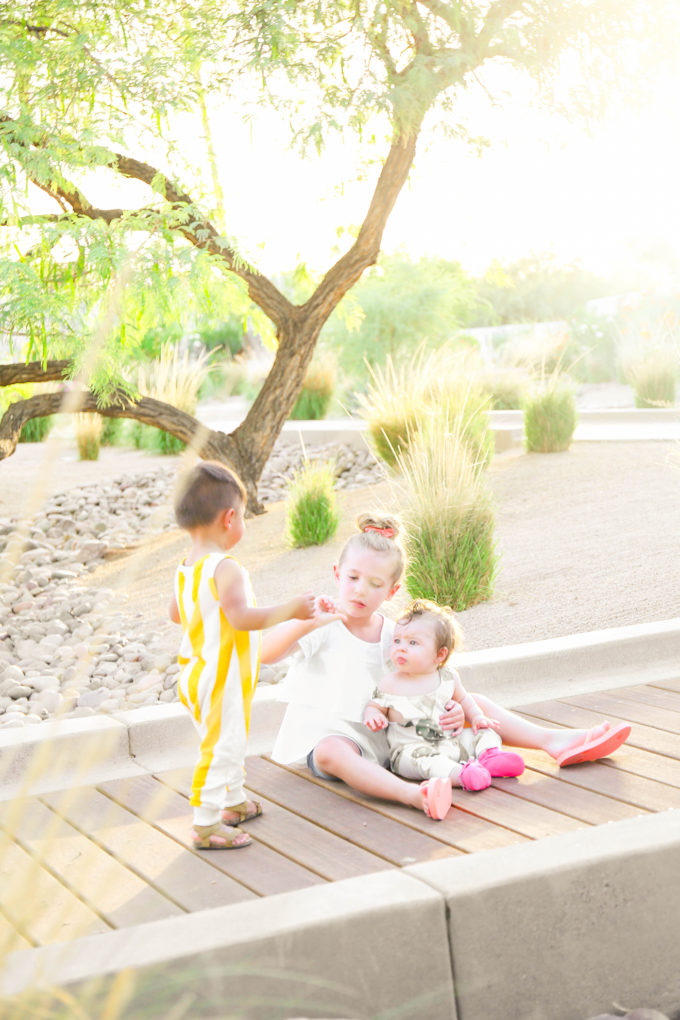 On our last night, we decided to get all dressed up and take some photos of everyone around the property. And then instead of going out to dinner, we decided to just ooze class and use UberEats to order some takeout and create a little picnic on the lawn outside of our rooms! Seriously. There were floaties used as chairs and the kids all had a great time! Vita told bedtime stories long after the sun went down. I love watching her entertain. (And maybe I was trying quickly to shut her up once she started discussing bats and blood… But that's a story for another time! )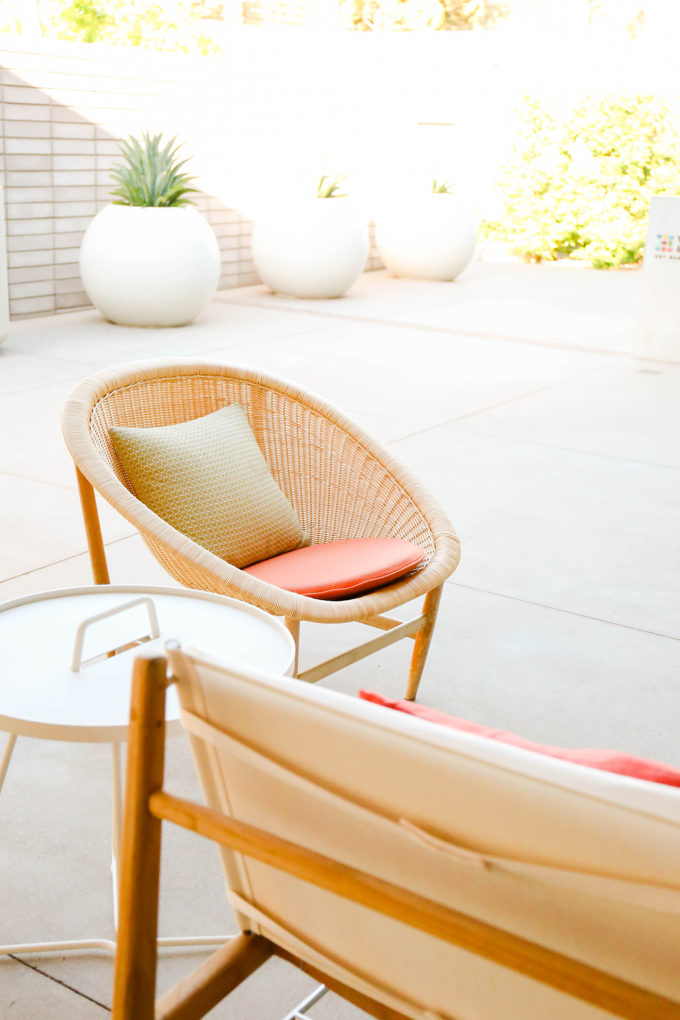 Really. I was this close to attempting to learn some kind of shrinking spell so that I could just pack all of the furniture home with me.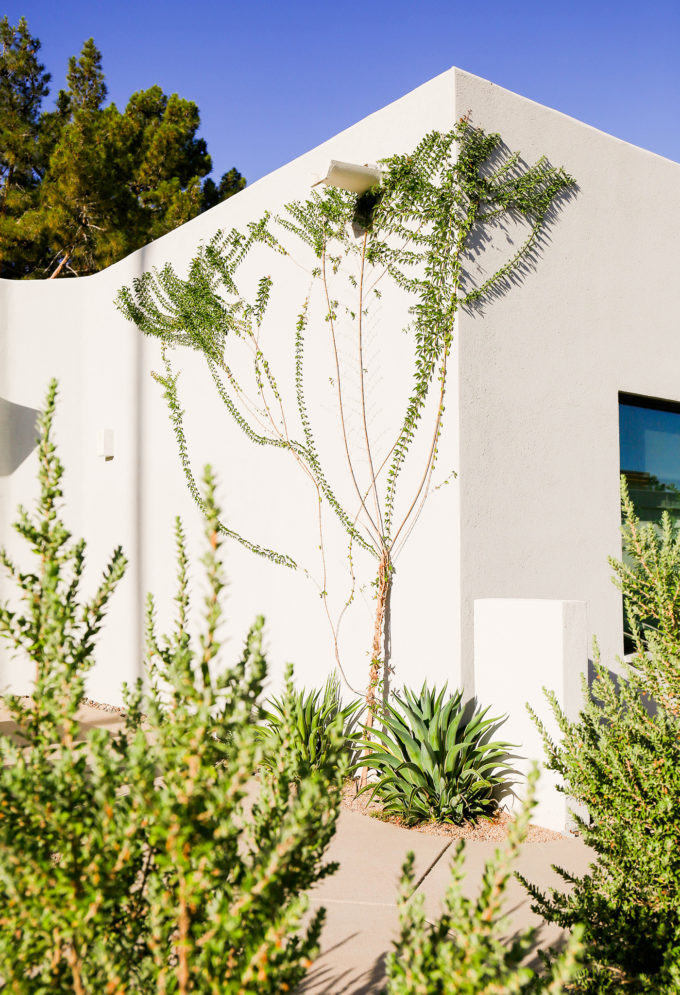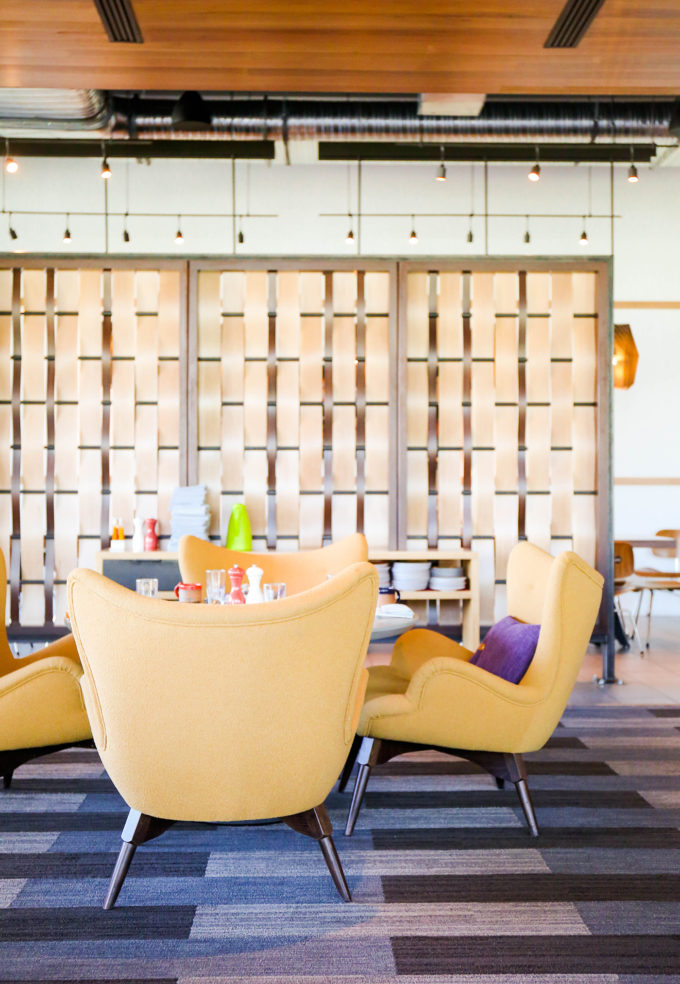 The hotel restaurant, Weft & Warp, was a super yummy place to catch our morning fuel. The menu was full of happy and eclectic dishes. But my heart always turned to the waffles. At one point, more than half our party ordered all the berries and waffles that we cleaned the restaurant out! Fresh fruit for the win! And if you're ever there, GET. THE. WAFFLES.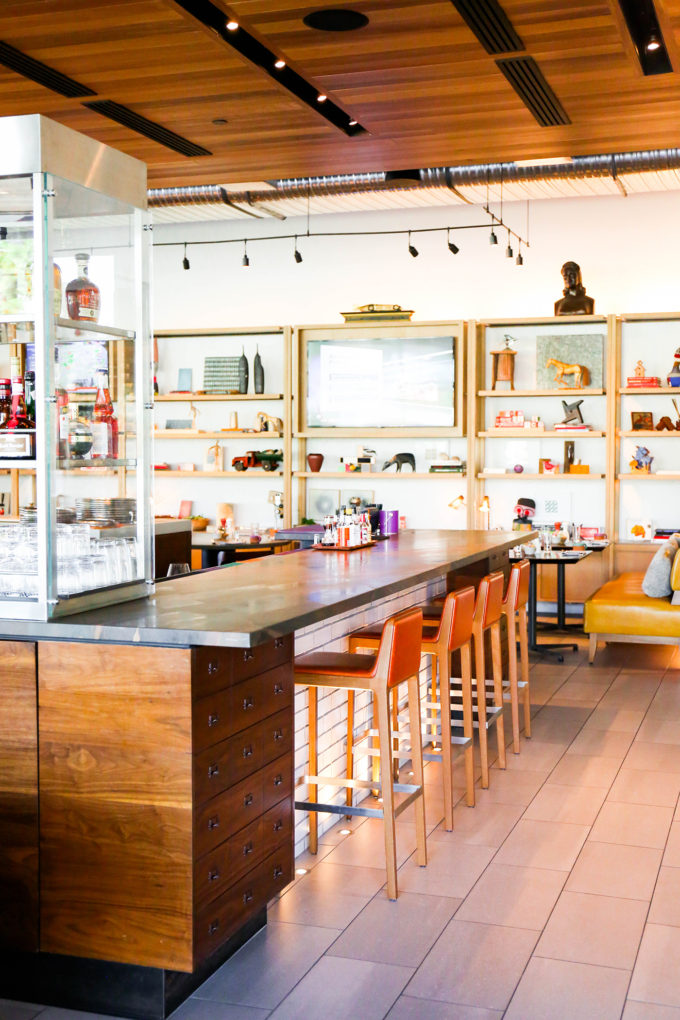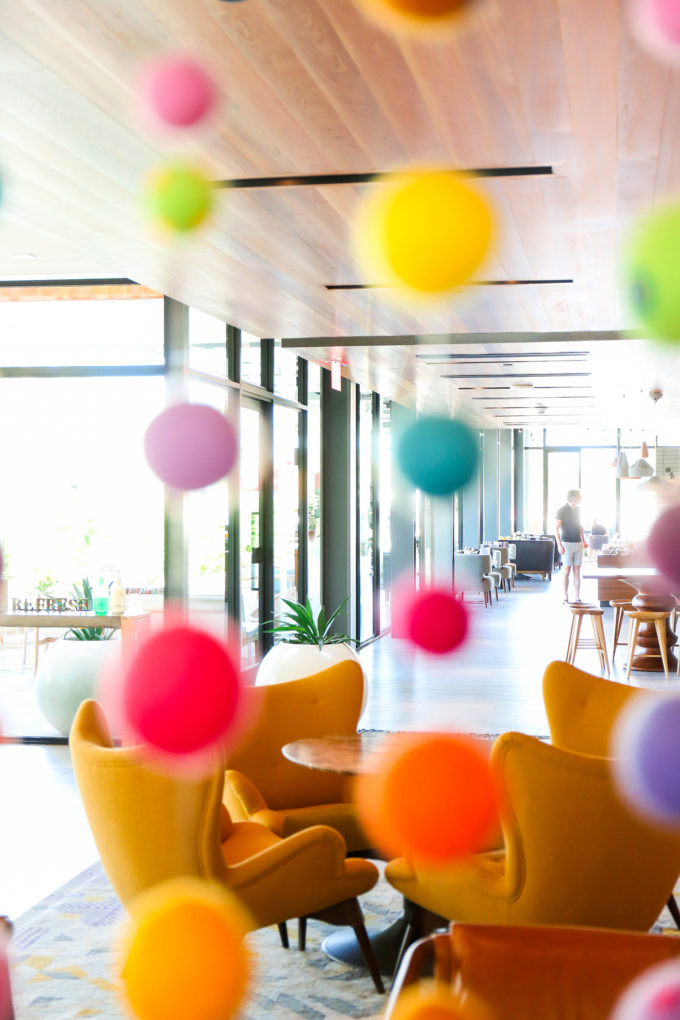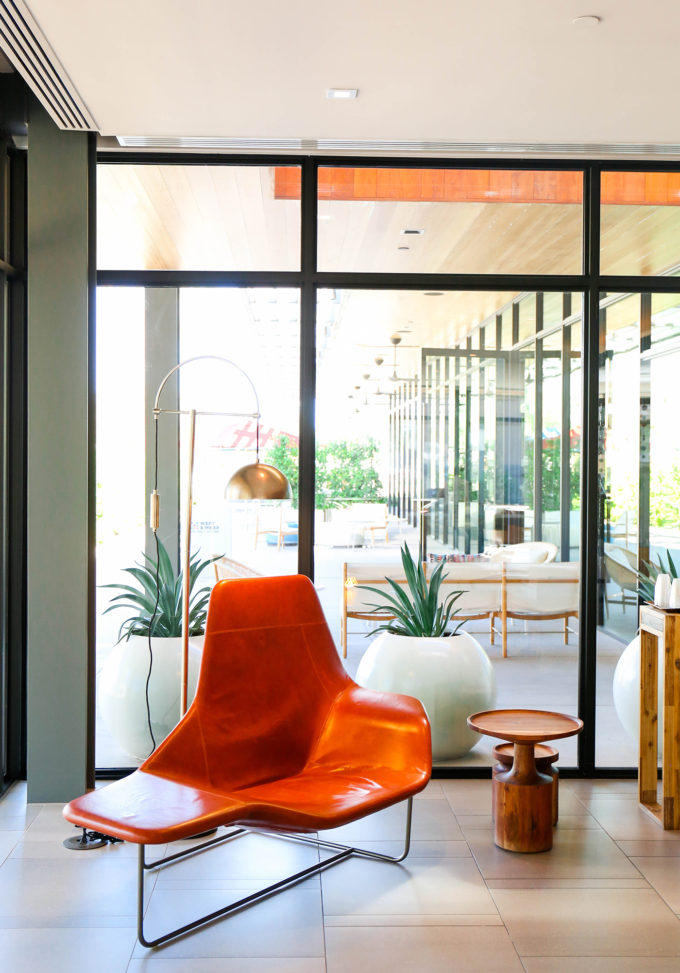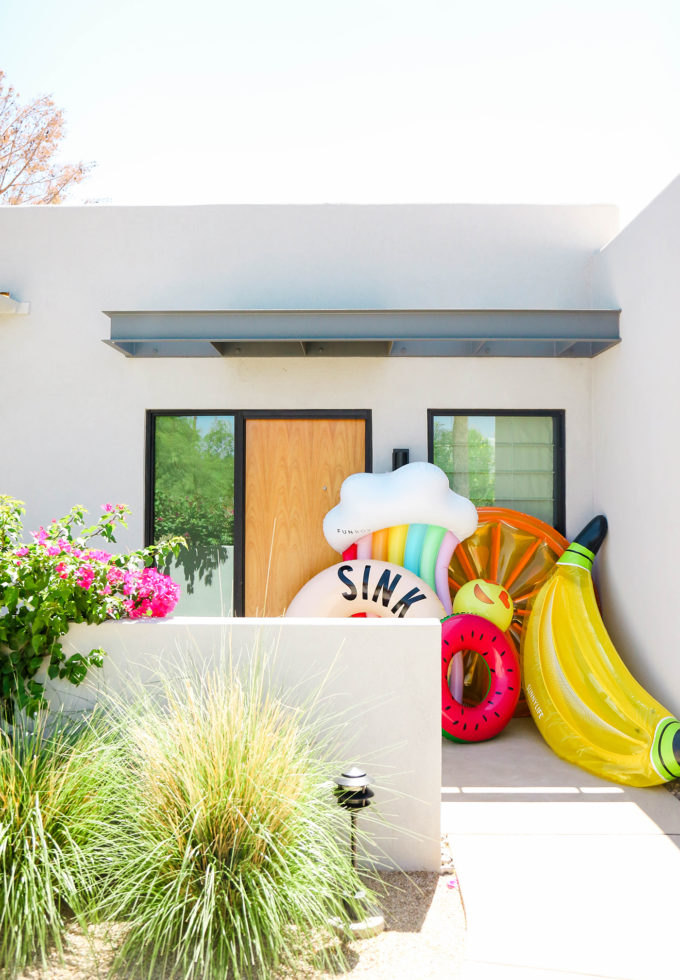 I think one of my favorite parts about any warm weather vacation is the pool setup. We were traveling with four bloggers with an addiction to cute pool photos, so OF COURSE there was a mini army of floaties. This isn't all of them, you guys. Not even close.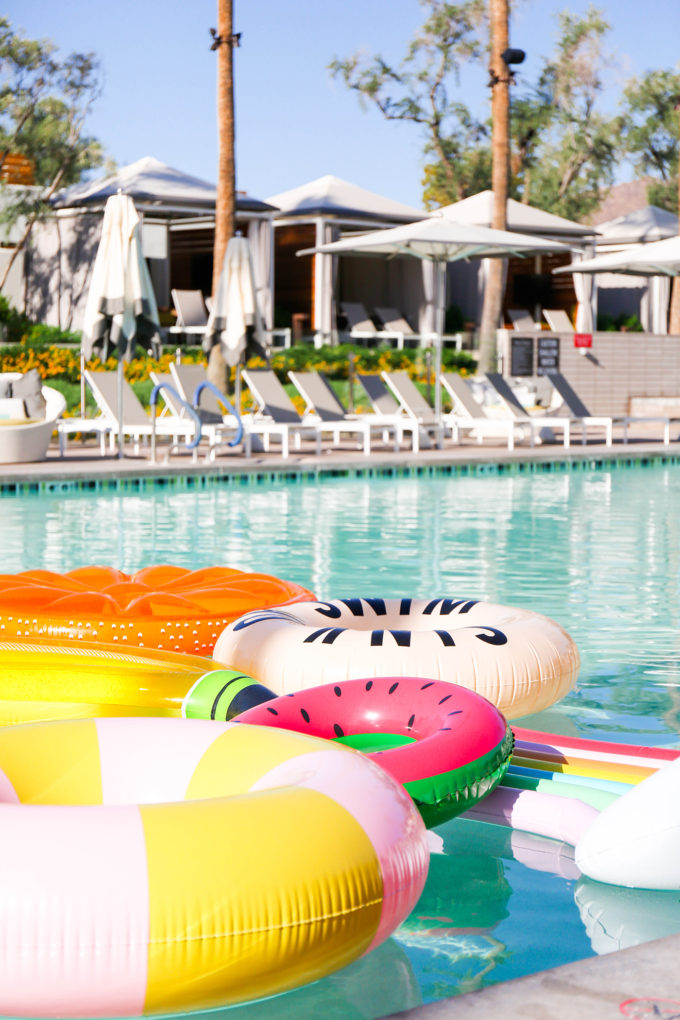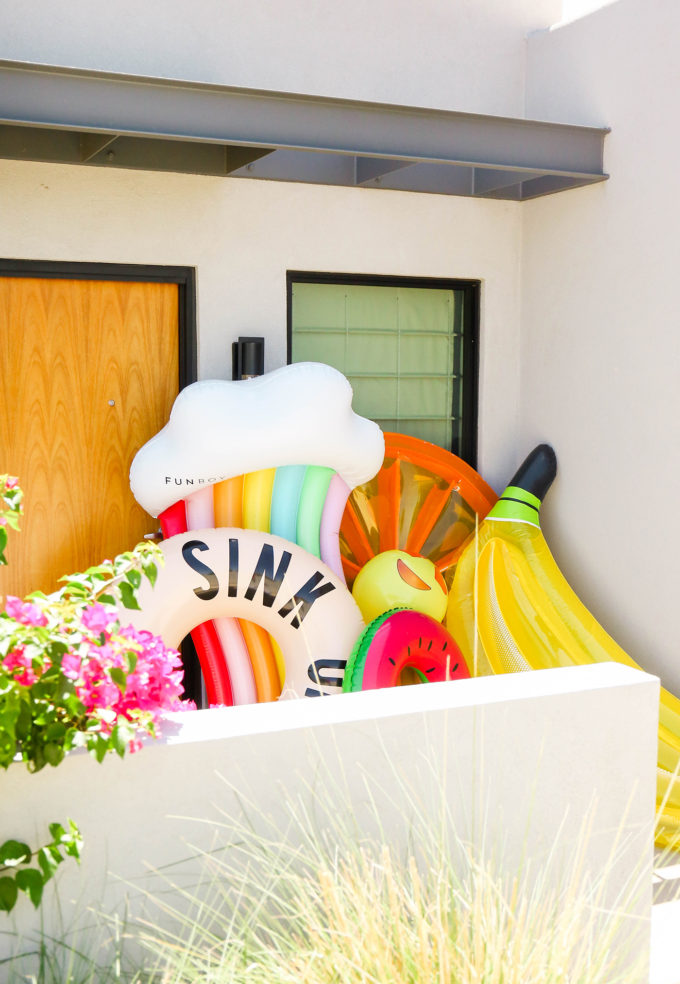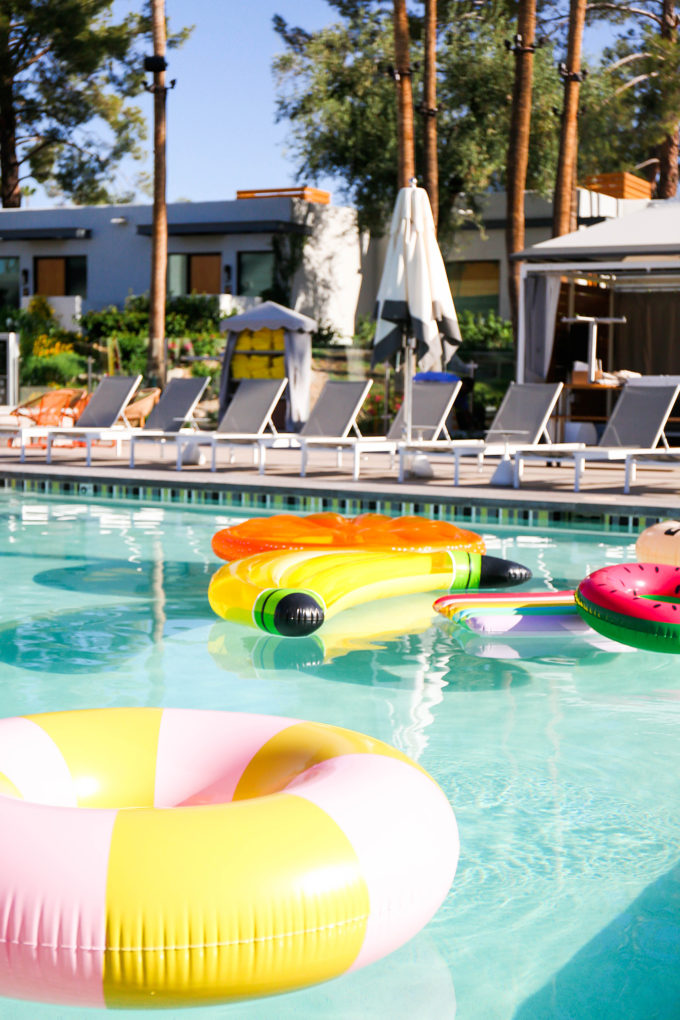 One morning, Vita about lost her you-know-what when she saw that a stranger was floating in her tube. Without her permission. Don't ya hate that? I had to explain to her that sharing is caring and that everyone wanted to have a good time whilst simultaneously plotting how I was going to get it back.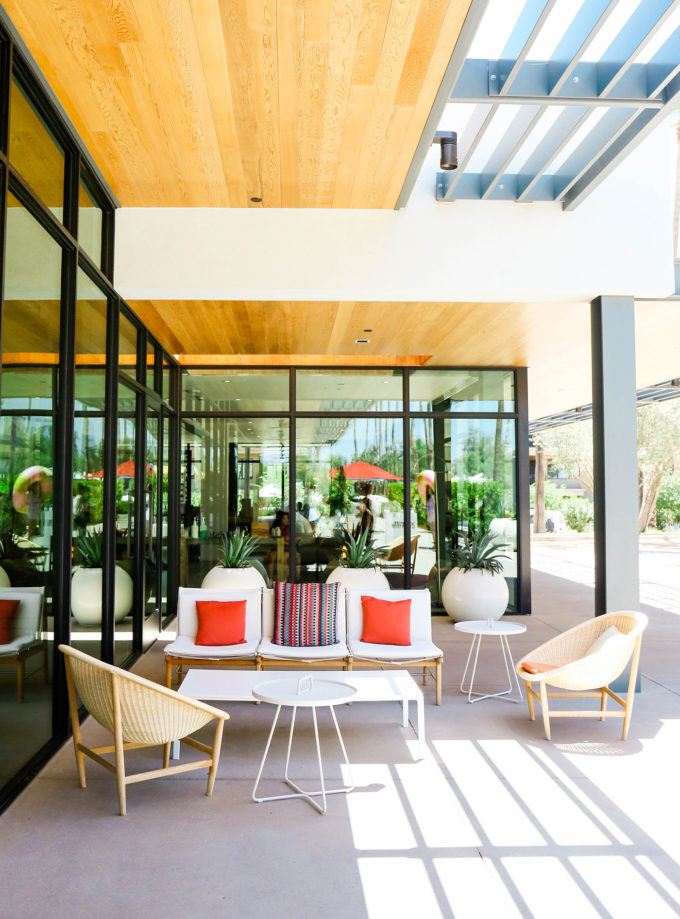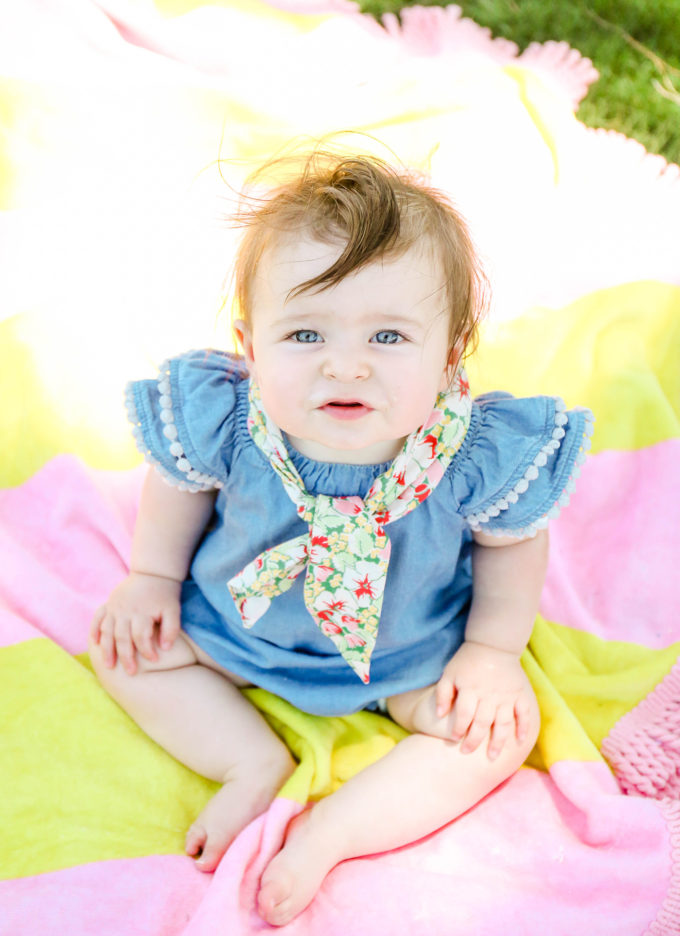 Ash made these cooling neckerchiefs for all the babies and they are WAY too adorable. You simply dip in the water and snap them on. The Dip and Snap. Works every time. My girls may have had to fight me for theirs as I have currently been rocking them with this blazing hot Arizona weather we're having.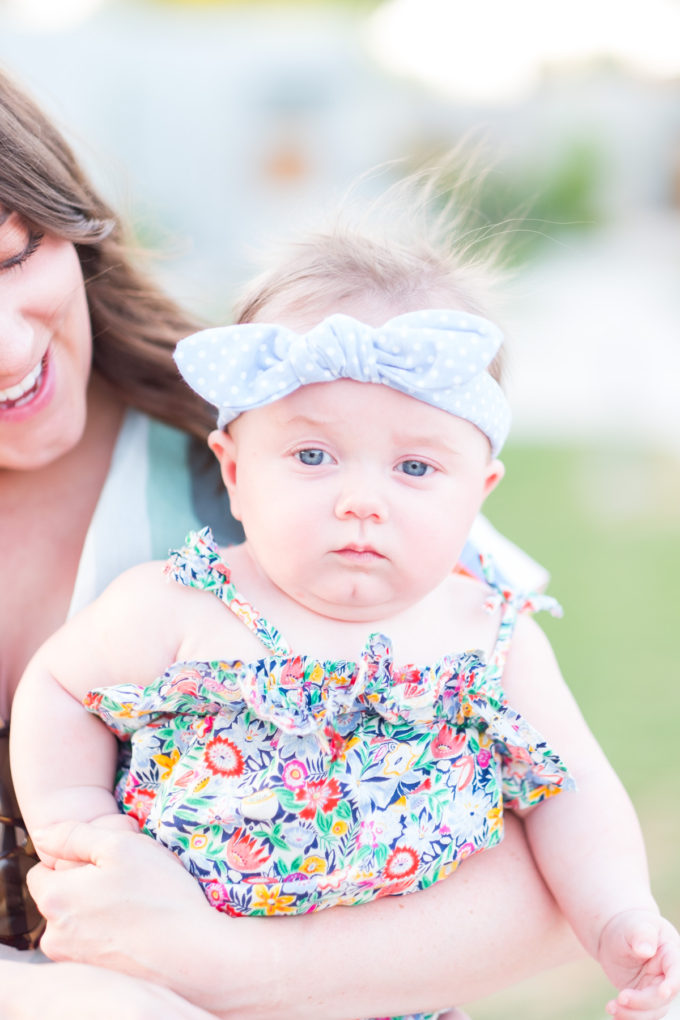 This is Gwen. She wears sunnies. And cute lil' head wraps at the pool. And she breaks hearts. She's five months old and weighs a pound more than Mara. DANG! Her thighs (not pictured here) are a mama's dream.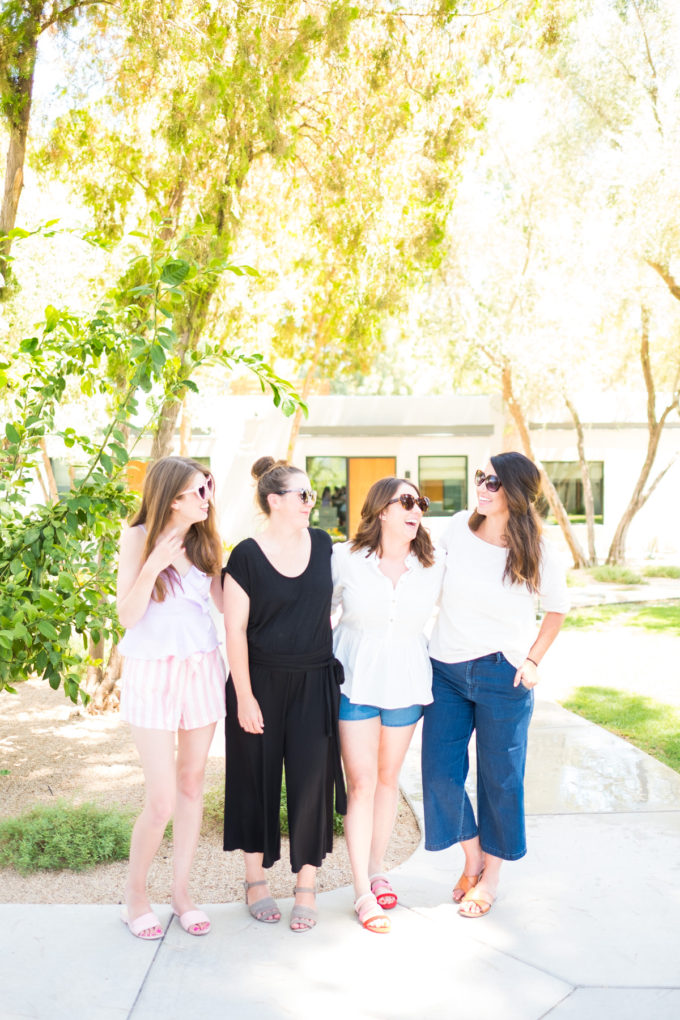 If you could have told 2013 Lexy that she'd still be close with those roomies at a blogger conference that one time, she may or may not have believed you. These guys are a large part of why I love what I do. We've been through relationships, marriages, illnesses, pregnancies, miscarriages, cross-country moves, parenthood and more. (With a little bit of biznass mixed in.) I love them more than I can say. And the fact that we can go years without seeing each other and immediately pick up where we left off is a testament to how amazing they are.
I think one of my favorite aspects of our friendship is how much we laugh when we're together. Honestly, after the year I had, it was such a treat to spend time away from hospitals and doctors' offices just chilling with my family and buds. It was a helpful reminder that things won't ALWAYS be this stressful.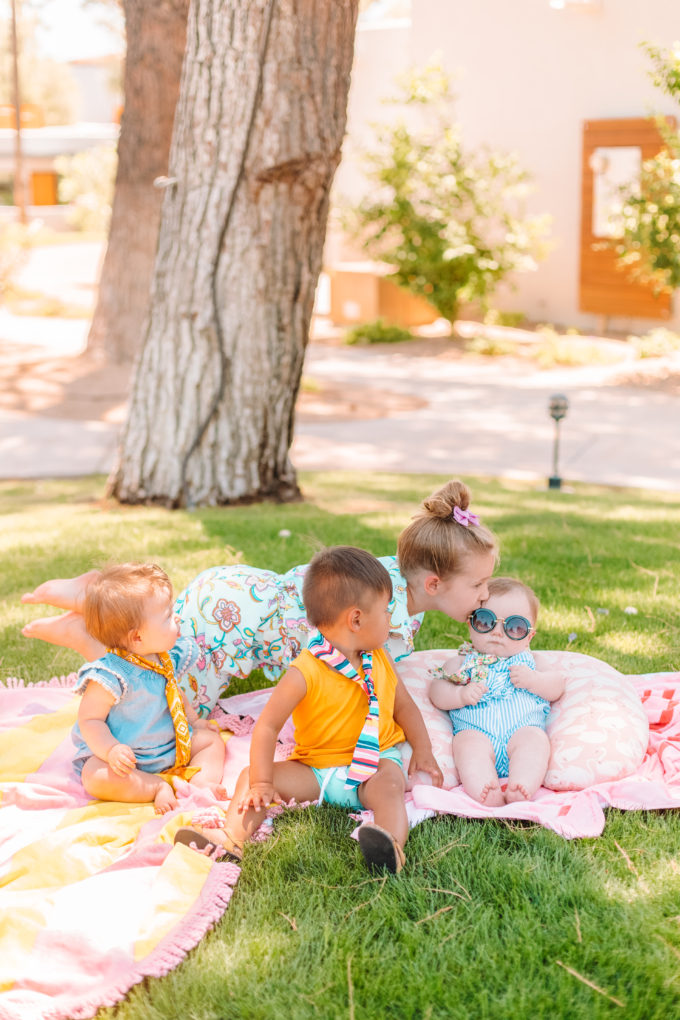 And knowing that we will continue the tradition of traveling with our children as the years go by, with the number of children growing each time? It's just too much for my heart to handle. I can't wait to compare photos from every getaway from here on out.
(edited to add: We took the crew to Turks & Caicos for our 2019 reunion! Read the recap here!)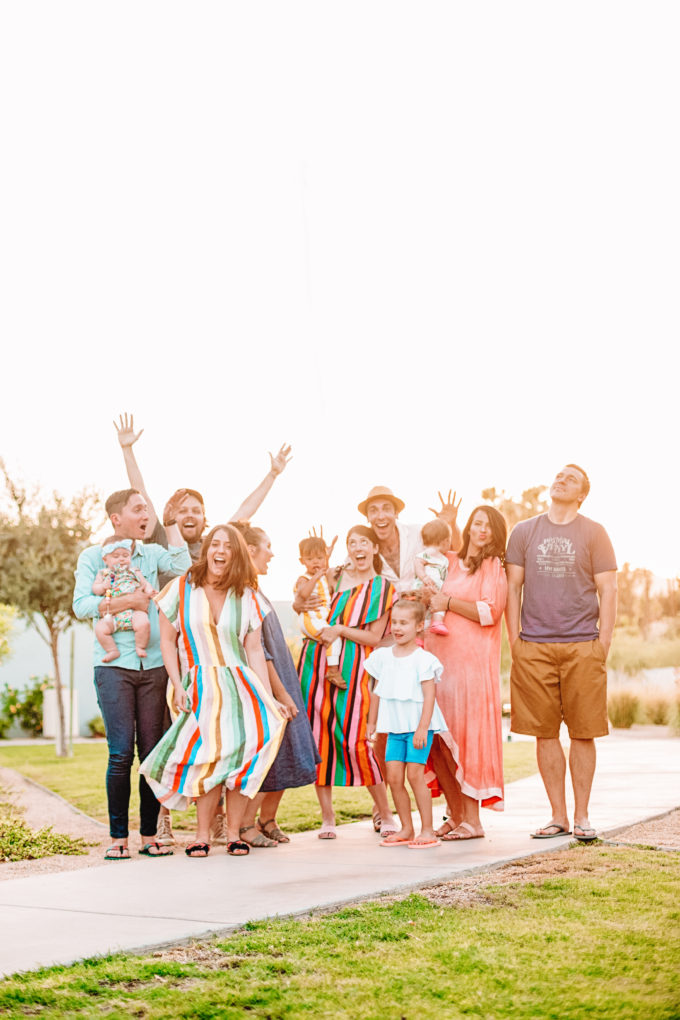 And there it is! Thank you thank you to The Andaz Scottsdale for hosting us! It was amazing to be able to share some of the desert beauty with our friends and tell them all about the crazy life we've had since moving to Arizona. If there's one takeaway, it's the importance of friends. True friends that you can comfortably laugh with on a grassy lawn in the middle of the night!  These guys are truly the good ones.
Now, who wants to come out to Arizona for a visit?! I'm already plotting my next vacation…
** last 4 images by Jared Smith & Jeff Mindell, all others by PROPER
SaveSave
SaveSave
SaveSave
SaveSave
SaveSave
SaveSave
SaveSave
SaveSave
SaveSave
SaveSaveSaveSave
SaveSave
SaveSave
SaveSave
SaveSave
SaveSaveSaveSave