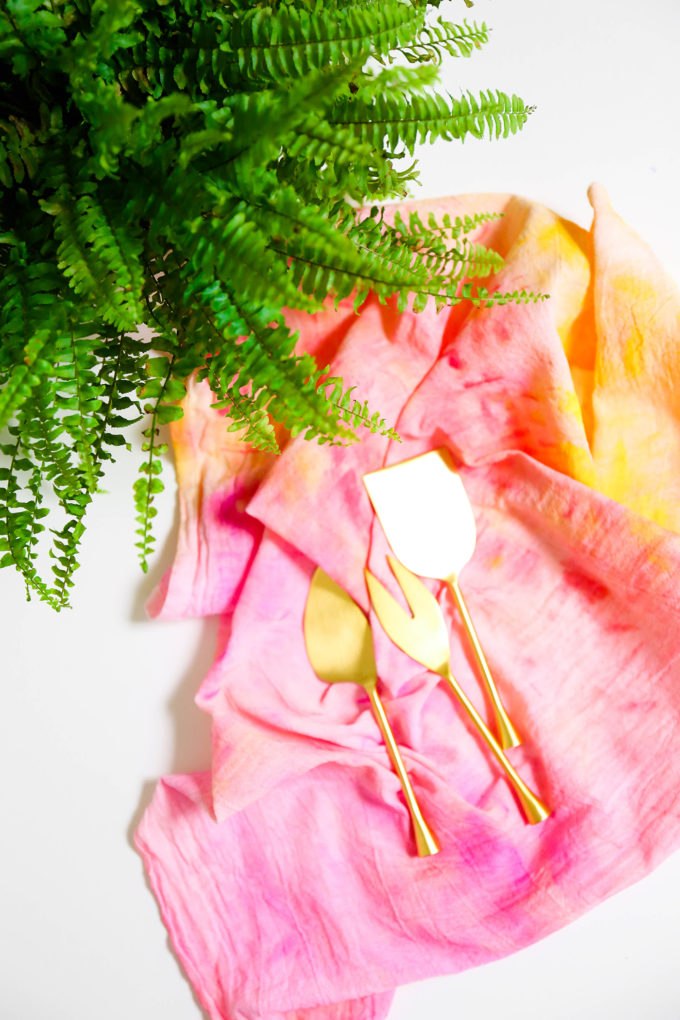 I've been a sucker for color since the beginning of time. And these days, it's been really fun to play with Vita and see the different color combos that she comes up with. The girl's got skillz! Anywho, we've been trying to do weekly projects together until this baby comes, and we recently painted some new sets of tea towels. I always have a collection of white flour sack tea towels on hand. They're fun to stamp, paint, and wipe up messes. (Joking about that last one!) I know that the ombre look isn't going to disappear for a while, and while I am a fan of dyeing fabric, I was absolutely NOT for using that technique with Vita around. And here's where I gush about my new favorite paint. This easy ombre tea towel hack is a perfect project when you want the ombre look, but don't want to mess with fabric dye!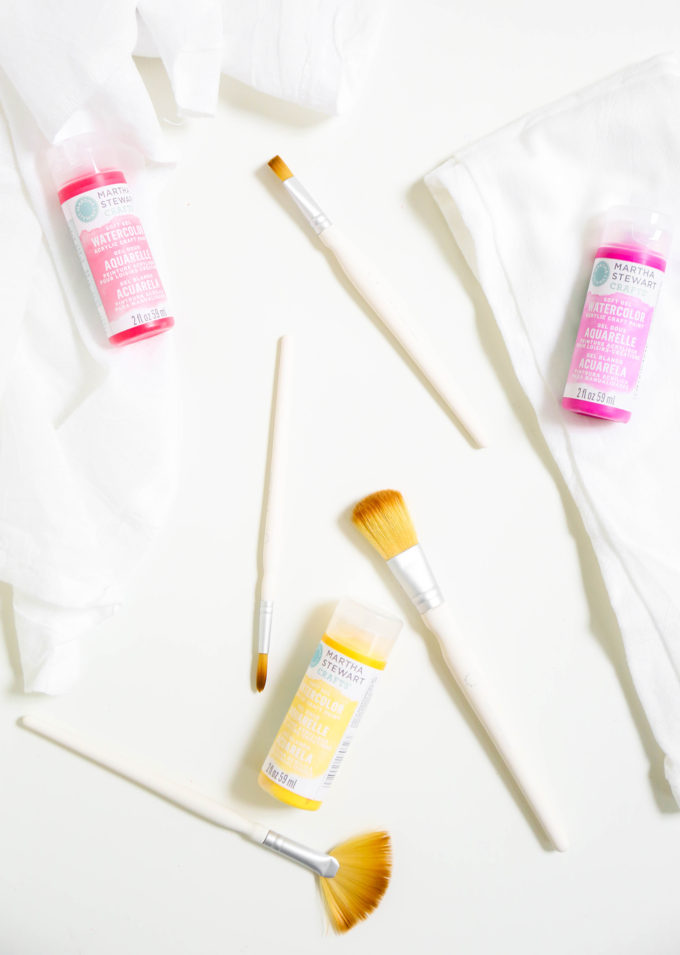 Materials needed: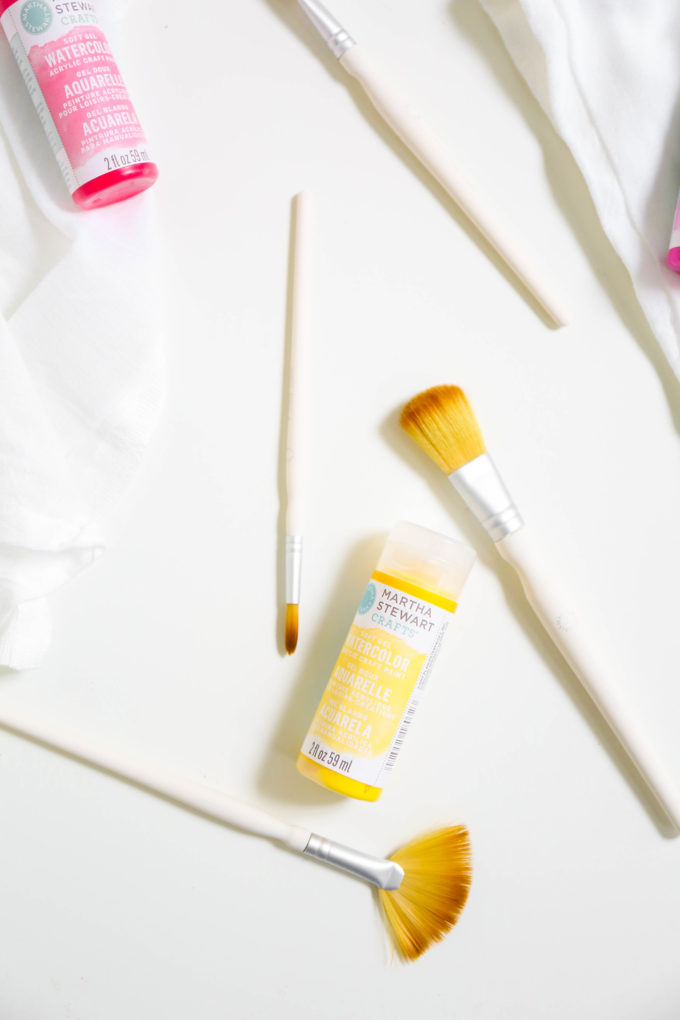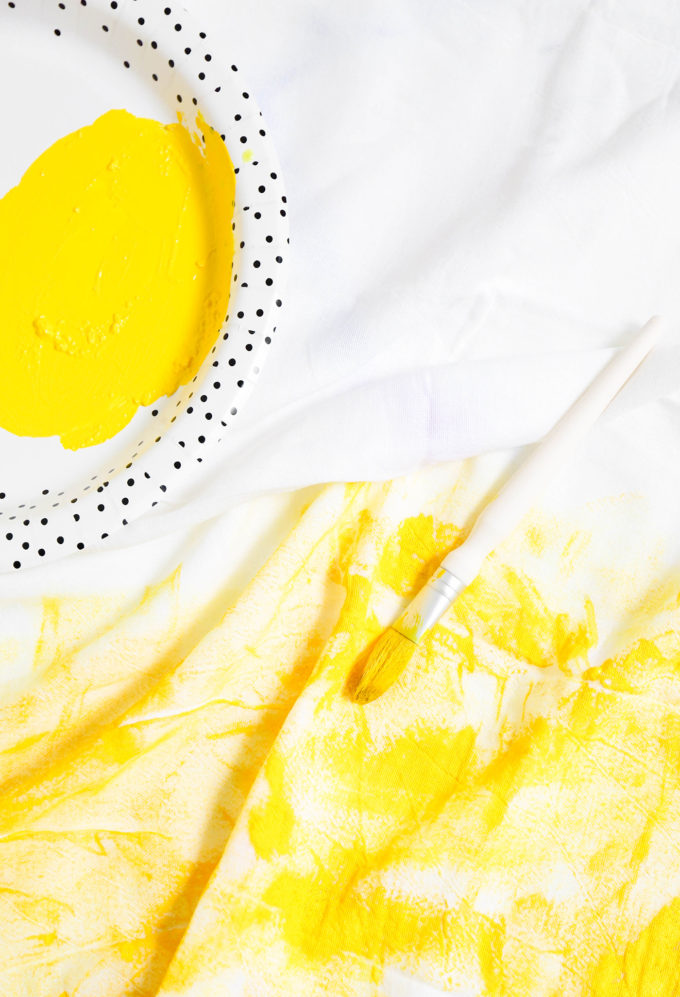 Starting at one end of the tea towel, paint one color of the watercolor paint 1/3 of the way up. Don't worry if it looks splotchy. We'll fix that later!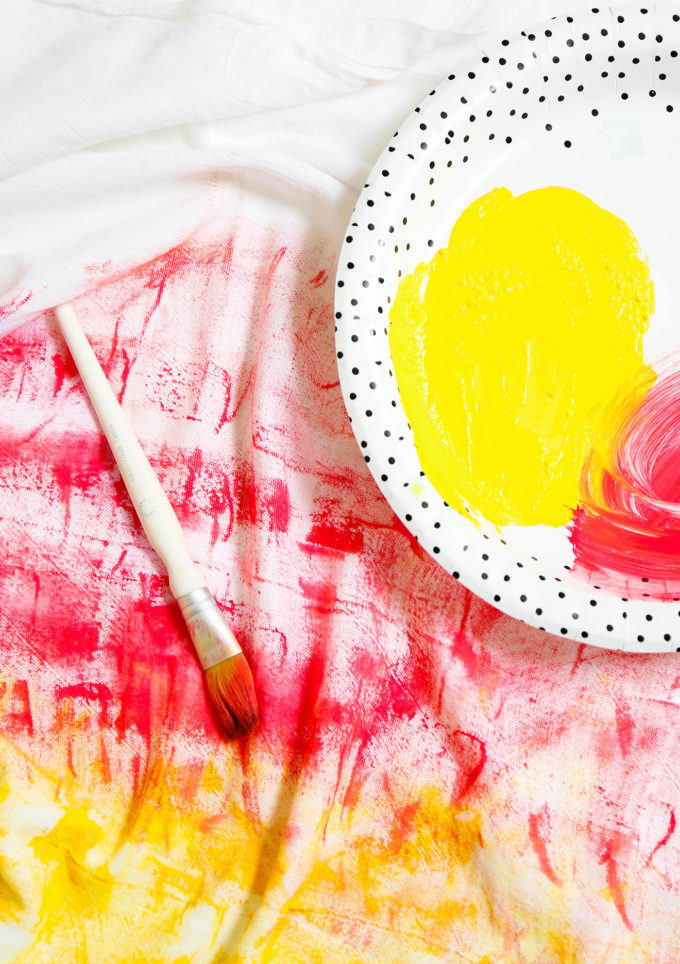 Add your second color. I mix a little water in with the paint to stretch it and make it a little runnier. Slightly overlap the second color over the edge of the first. Repeat these steps with the third color and paint all the way up to the other edge of the towel.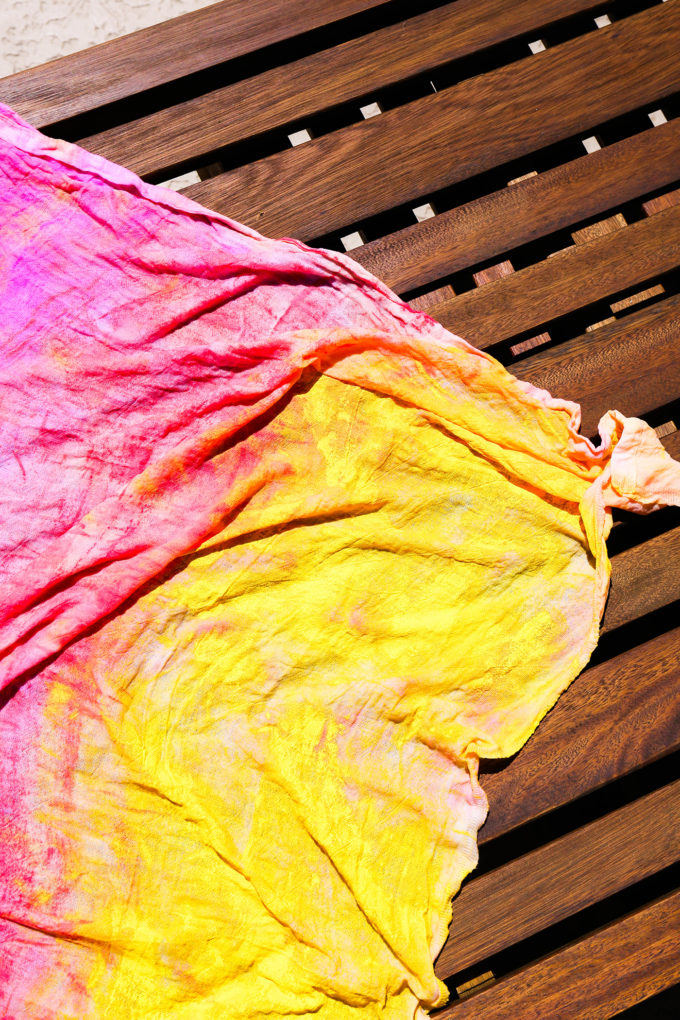 This is where it gets really fun! Allow your towel a few minutes to dry while you clean out your paint brushes and throw away the rest of your crafty mess.
Next, rinse your towel under running water in the sink. This will allow the colors to bleed together a little more. Gently wring out the excess water and throw your towel in the dryer or let it dry in the sun!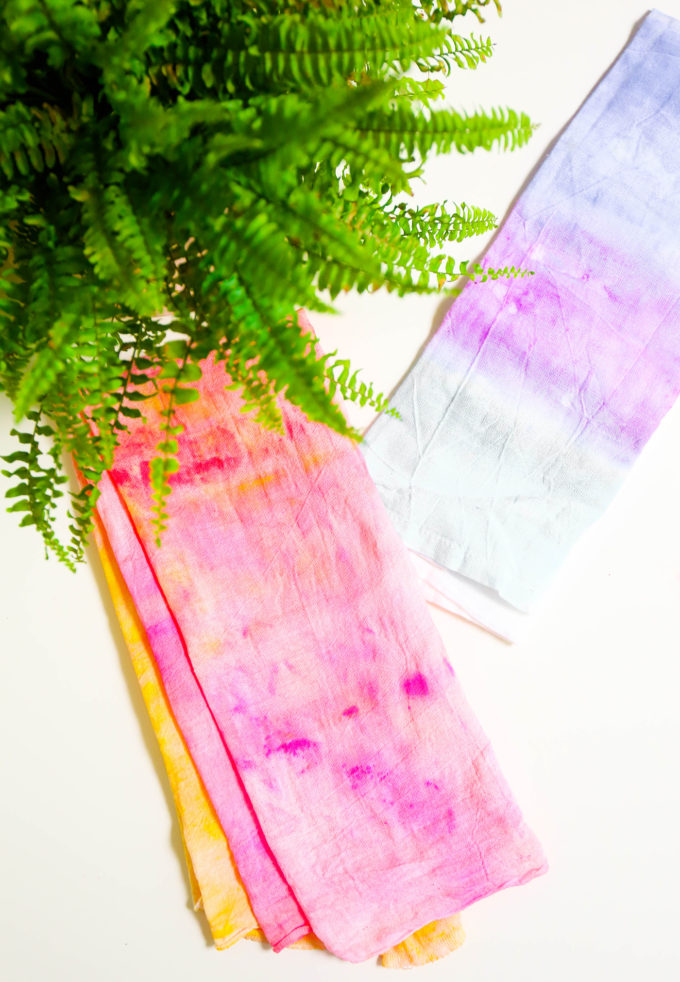 And that's it! The water softens up the color a bit and creates these gorgeously saturated patterns. We played around with a cool option as well with some blues and purples and I love how it turned out. I even used a fish stencil and some of the new Martha Stewart Watercolor Resist paint to create a "bleached fish look". (I'm sure that's a real term.)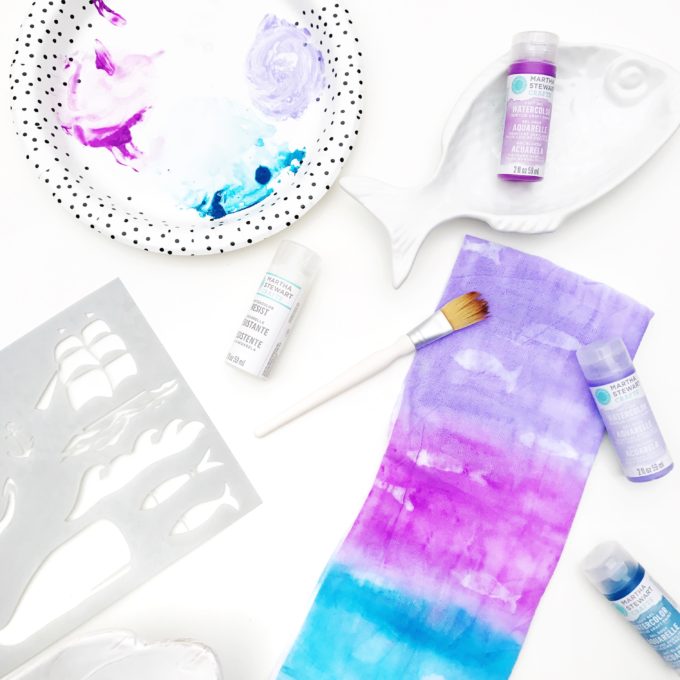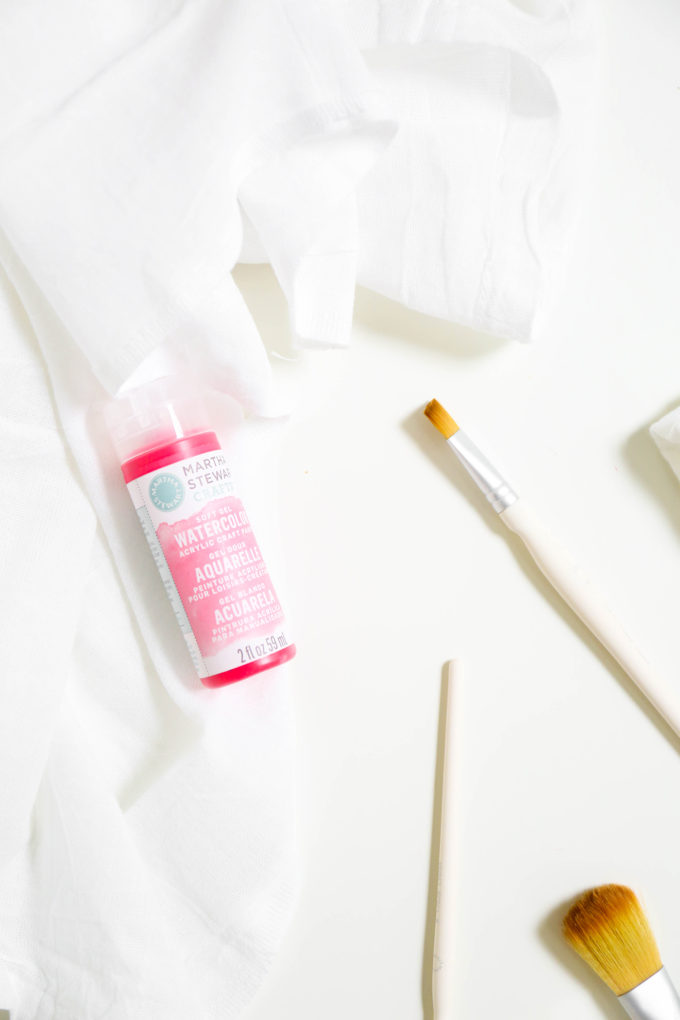 I have a feeling this paint will be making an appearance in a lot of our house projects coming down the pipeline.
See? The towels look like they were dyed, but it took about five minutes to just coat it in paint! So much easier! I really love how these look, and V is so proud to have helped. Bonus? The cleanup was MUCH easier than working with dye. I'll leave that to the adults!
Interested in other tea towel projects? Click here to see how we created custom stamps for tea towels at one of our workshops!
styling & photography \\ Lexy Ward